First thing I want to say is that I have to tip my cap to the Tampa Bay Rays. Not because they beat the Mets two out of three this weekend, because …
https://twitter.com/addysue/status/1015360358800936961
This team has lots of challenges that teams with a new ballpark and their own regional network do not. They were forced to trim the fat and get rid of players like Evan Longoria, Steven Souza, Corey Dickerson, Denard Span (who they got in the Longoria deal), Alex Colome, Jake Odorizzi and not resign Alex Cobb. They are in perpetual topsoil turnover due to the location that they play in and the size of the market. The traded Souza, Dickerson and Odorizzi after Pecota had projected them to win the wild card.
This team, projected to be one of the worst in baseball, is now 45-44. They're 41-31 in their last 72.
I'm sure they'd love to be the organization who sets the bar at winning the World Series every season. It's unrealistic. But they get every last ounce of their limited resources and unlimited aptitude every single year. From afar, they're the picture of competence. Put them up against the team I blog about, and  … forget it, I don't want to think about it.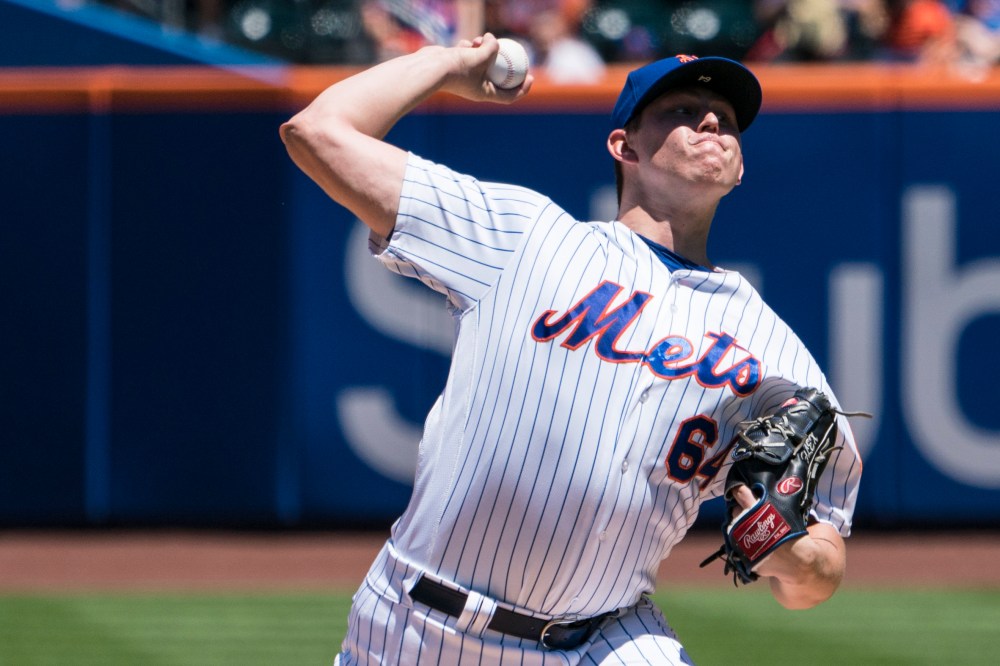 This is usually the part where I talk about the game. But I just negotiated a new contract with the good folks here at The Sports Daily, and there's a clause that specifically says that I'm not required to write about any game where Chris Flexen starts. So I'll let the manager give you a recap of Sunday's 9-0 loss where the Mets got two hits (and none until the seventh off Nate Eovaldi):
Callaway: "The energy has been there the whole year. Whether we're on the way to getting no-hit or whatever. Guys were locked in. I haven't seen our dugout not locked into the game or a guy goofing around or whatever. Everyone wants to win in there. Those are things you look for.

— Matt Ehalt (@MattEhalt) July 8, 2018
Oh, Well, as long as Mickey Art Howellaway has found what he's looking for then I'll guess we'll be okay. He'd better be careful before his Summer of Love is cancelled and the next manager is Silky Johnson.
Today's Hate List
I hate you,
I hate you,
I don't even know you,
And I hate your guts.
I hope all the bad things in life happen to you, and nobody else but you.