Now that the New York Mets' 2018 season is over, we are going to take a look at the year as a whole over the next several days. We will break down the offense, starting pitching, relievers, coaching staff, and declare a team MVP along the way. We continue our season review today with a look at the Mets' bullpen.
There was no bigger disappointment for the New York Mets in 2018 than the performance of their bullpen. The Mets assembled what looked like a capable unit at the beginning of the season with Jerry Blevins, Anthony Swarzak, and A.J. Ramos providing experienced set up men ahead of talented closer Jeurys Familia. The unit blew up, with Mets' relievers pitching to a 4.96 ERA in 2018, the third worst mark in baseball. The only teams with worse bullpens were the Miami Marlins (5.34 ERA) and Kansas City Royals (5.04 ERA), and those two squads combined to lose 202 games. Let's take a deeper look at what went wrong for the Mets' bullpen this season: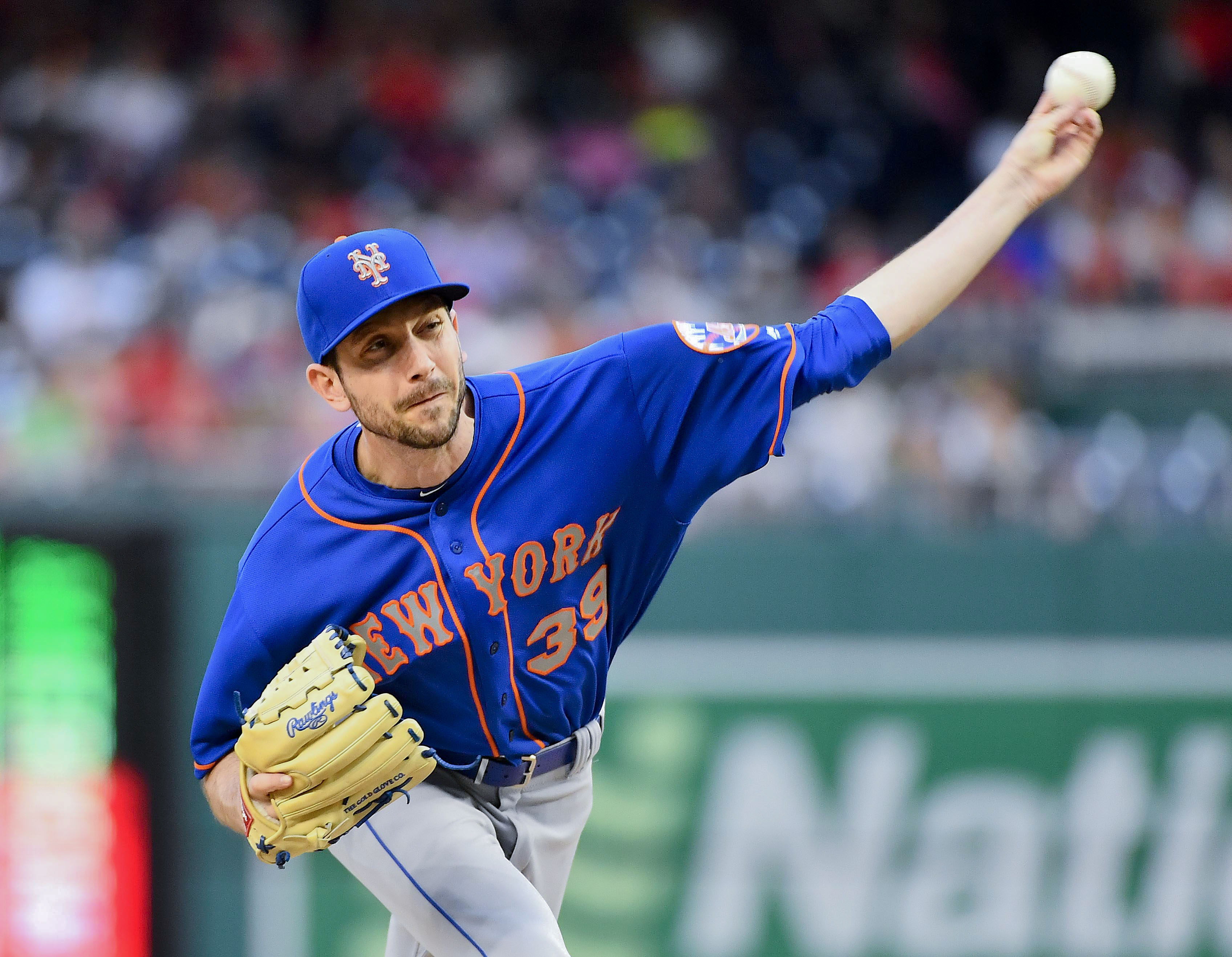 Poor Performance From The Big Names: The Mets were relying on four core arms to make up the back end of their bullpen, and three of them were disappointments. Swarzak missed half the season between two separate stints on the disabled list and wasn't very effective when he was healthy, pitching to a 6.15 ERA and 1.59 WHIP in 29 appearances. Ramos was worse, compiling a 6.41 ERA and 1.63 WHIP in 28 appearances before undergoing season ending shoulder surgery. Blevins couldn't retire lefties at all, allowing a .264 batting average against them, and had a 4.85 ERA in 64 appearances. The only guy who pitched well was Familia, who pitched to a 2.88 ERA and recorded 17 saves before getting traded to Oakland after the All Star Break.
The Depth Simply Wasn't There: A lack of bullpen depth forced the Mets to convert Robert Gsellman and Seth Lugo into relievers. Lugo was the Mets' most effective reliever this year, making 49 relief appearances and pitching to a 2.66 ERA, while Gsellman was hot early but wore down after getting overused early in the season. The Mets stuck with Hansel Robles (5.03 ERA in 16 appearances) for far too long after he had a couple of decent outings in April, and the same could be said for mid-season acquisition Chris Beck (5.23 ERA in six appearances). Paul Sewald, much like last year, started off fast but was quickly overworked. The end result was a bad year for Sewald, who had an ERA of 6.07 in 46 appearances.
The Kids Weren't Ready: The Mets made it a point to acquire a ton of power arms in mid-season trades last summer to help strengthen their bullpen internally. A lot of those pitchers made it to the big leagues this year, but most were not ready for prime time. Gerson Bautista (12.46 ERA in five appearances), Bobby Wahl (10.13 ERA in seven appearances), Eric Hanhold (7.71 ERA in three appearances), Tim Peterson (6.18 ERA in 22 appearances) and Jacob Rhame (5.85 ERA in 30 appearances) failed to impress in their big league opportunities.
It Wasn't All Bad: The Mets did get a lot of bad news out of their bullpen in 2018, but there were some good developments. Gsellman and Lugo both proved to be effective out of the bullpen, roles they should carry over into 2019. The Mets also received positive contributions from rookies Drew Smith (3.54 ERA in 27 appearances), Tyler Bashlor (4.22 ERA in 24 appearances), and Daniel Zamora (3.00 ERA in 16 appearances). Those three should factor into the bullpen mix in 2019 whether they make the team out of camp or fill in throughout the season.
The bottom line is that the Mets learned in 2019 that they have a lot of work to do to address their bullpen. Swarzak is here for another year, so the Mets will have to hope that he can rebound after a disastrous 2018, while Lugo and Gsellman are locked into relief roles. Perhaps Zamora can fill the lefty specialist role that Blevins had for the past few years while one of Smith or Bashlor earns a middle relief job. That still leaves at least three openings in the bullpen, and the Mets cannot afford to cheap out on relief pitching again if they hope to contend next season.
The Mets need a closer for sure, and the good news is that the free agent market will offer plenty of options to fill that need. A reunion with Familia is a possibility, but the Mets should aim higher when the likes of Craig Kimbrel, Zach Britton, Andrew Miller, and Cody Allen are on the market. The Mets need to land an impact closer, at least one more set up caliber arm, and another lefty in order to not just dump all their eggs in Zamora's basket. One option could be to try and flip an excess outfield piece, like Jay Bruce or Juan Lagares, and turn it into a reliever who can help next season. The bottom line is that the Mets' bullpen is a mess and needs to get some serious upgrades if they actually plan on making a postseason run in 2019.