It's amazing to see how weapons are used in baseball, and how they get neutralized.
First off, I have to give all the credit in the world to Bryce Harper. He almost won Sunday night's game all by himself. Harper was three for his first three, with hit number one being a two run homer. After Adrian Gonzalez hit a jarring grand slam to give the Mets a 4-2 lead, Harper singled twice. And although they were inconsequential singles, it raised his average to .357 and changed the whole game. At 5-4 Mets in the seventh, Robert Gsellman walked Harper on four pitches. Imagine being so good, pitchers think nothing of walking you on four pitches when you're the potential tying run late in a division rivalry game.
Although Harper wasn't the run that scored, the Nats don't score the tying run unless he is good enough to intimidate a pitcher into walking the tying run on base to lead off the inning, which is a no-no. That's how good Bryce Harper is. And he almost won the game with a leadoff walk from Seth Lugo in the ninth at 5-5. But Lugo is his own category of weapon, as he stared down Michael Taylor and Pedro Severino with the bases juiced in the ninth to send the game, which probably had no business going to extra innings, to extra innings. So far, Seth Lugo is my MVP. My spirit animal. My favorite weapon.
Lugo got through two more innings, and the Mets were able to play rope-a-dope until Yoenis Cespedes blooped home the go-ahead run in the 12th inning to set them up to bring in their closer …
Jacob Rhame?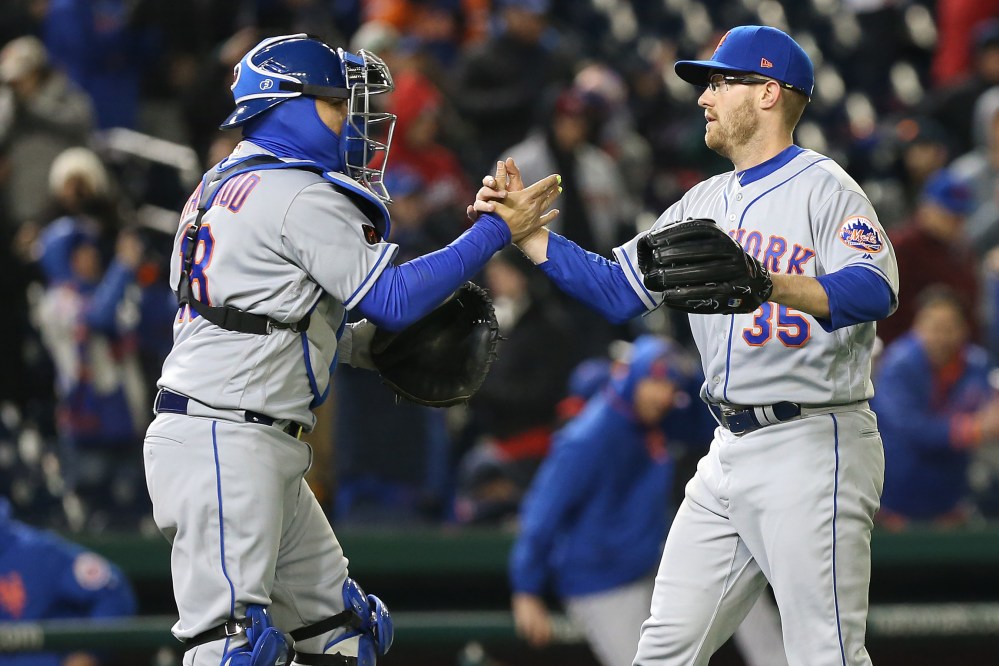 Damn right, Jacob Rhame. Save for a double by Wilmer Difo, Rhame negotiated the gristle of the order in the 12th to procure his first career save which gave the Mets the following:
A sweep of the Nationals in Washington
The designation of "Somebody new every night".
You often hear that with winning teams, but you hear that with losing teams as well. Last season, it was somebody different who made the key error, struck out with the bases loaded, threw the gopher ball to lose the game. Sure, it was some more than others (I won't mention Hansel's name.) But "somebody new every night" is more accurately used for the good teams. Jacob Rhame getting the save in the 12th in Washington?
Yeah, it's a new weapon every night.
Today's Hate List
Whoever's high pitched voice was screaming into the field mic for three innings straight.
There's nothing worse than somebody who discovers that their parents or boyfriend or girlfriend can hear them on television.
And by the way, to whoever made up that graphic about players and their cool superpowers:
"Hand Eye Coordination" is not a superpower. Not even in the context of other superpowers that aren't really superpowers but we pretend they are for the sake of a joke.
Oh, and Sammy Solis. Screw that guy.