We are days away from when I'll kick off our annual trade deadline coverage here at The Oilers Rig. I'll be matching the Oilers with teams that are likely to be selling between now and the deadline as Edmonton desperately tries to claw its way into the playoffs for the second time in three seasons.
Before we get into that, however, we need to take a look at the biggest story on the Oiler roster. The club selected Jesse Puljujarvi fourth overall in 2016, much to the joy of fans everywhere. Puljujarvi seemed to be a lock as the number three pick behind Auston Matthews and Patrik Laine, but it didn't work out that way for the big Finn. The Columbus Blue Jackets passed on him, and Puljujarvi fell into the Oilers' lap.
You may disagree, but I firmly believe that a major reason why the Oilers felt comfortable making the Taylor Hall trade was because they took Puljujarvi. Seen as a lock to be an impact forward at the NHL level, the Oilers thought that Puljujarvi would eventually cover the bet and replace Hall in their top-six, allowing them to deal him for help defensively. They swung and missed badly on both counts.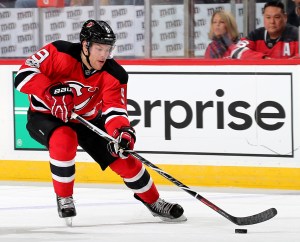 Now, less than three years from that Friday night in Buffalo when the Oil selected Puljujarvi, his name is out on the trade block. Some prominent insiders have begun suggesting he isn't out there, but there is far too much smoke to suggest that nothing is cooking with this still struggling forward.
What Has Gone Wrong?:
In year three of Puljujarvi's professional career, he is still struggling to gain traction in the NHL. He practiced on Edmonton's fourth line yesterday, and played a minimal role in Wednesday's shootout victory in Vancouver. Puljujarvi is, at this point, nothing more than a depth piece up front.
The offense hasn't followed Puljujarvi to the NHL, and the confidence appears all but gone. I'm not saying he's a lost cause or that he's a bust, that's insanely bold, but he's been a disappointment this season. Some of it is on Puljujarvi as he hasn't looked like he's gotten better in the last two and a half seasons.
It's frustrating because you know that the talent is there with the player, he shows it in glimpses, but he just hasn't consistently been able to put good games together.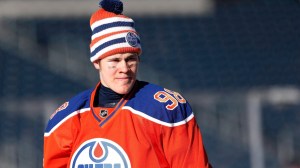 While some of the blame has to fall on his shoulders, a fair amount of it has to fall on the club's shoulders too. The Oilers rushed this player into the league in 2016-17 to try and replace the offense lost from the Hall deal. Puljujarvi, quite frankly, was not ready for the jump to North America. As an 18-year-old he should have been kept in Finland to develop at the professional level in that country while also representing them at the World Juniors.
Last season, Puljujarvi should have been starting his professional career in the AHL, slowly learning at that level until a late season recall to get ready for this season, where he should have been an NHL rookie. It isn't the sexy path, it is very patient, but it is exactly the path that the Oilers should have followed with this player.
The Oilers have a nasty history of throwing young players into the deep end far too early. I'll always argue that they ruined the career of Nail Yakupov, and that they nearly did the same with Justin Schultz. I'll also argue that they are doing the same with Puljujarvi right now. They simply have not put him in a position to succeed and develop as a young player.
For an organization that desperately needs young players developing and producing on 'value contracts', this is a very alarming trend that has to stop.
What Happens Next?:
I do believe that Puljujarvi's name has been thrown around in trade talks, and I still believe that if the Oilers get offered a young forward with team control in exchange for him that they would do the deal. That said, they aren't shopping him and I'd be stunned if Puljujarvi is dealt before the trade deadline.
Darren Dreger did throw some cold water on the Puljujarvi talks earlier this week in conversation with TSN 1260 in Edmonton. Quotes are courtesy of Chris Nichols.
"Well, look – they don't want to get rid of him," indicated Dreger. "My Oilers sources tell me that they'd prefer not to trade Jesse Puljujarvi. And in fact, there's some who believe that Peter Chiarelli may have gone as far as reaching out to the agent a week or 10 days ago to say that, 'We're not trading him.'
Peter Chiarelli has been burnt by dealing young players before, both in Edmonton and Boston. Chiarelli once dealt Blake Wheeler, another top-five pick that struggled at the start of his career, in a deadline deal in 2011. Wheeler has emerged as a terrific forward in the NHL with the Atlanta/Winnipeg organization.
Perhaps a lesson learned for Chiarelli here?
Odds are the Oilers will hold onto Puljujarvi until at least the end of the season and see what they have with the player. Perhaps he begins to turn things around and we will all look back and laugh at this in due time. That, or we are watching Puljujarvi's final stand in Edmonton.
My bet? It's either a strong finish or off to another city this summer for the big Finn. History always finds a way to repeat itself, and I can't help but be reminded of the Yakupov situation as we watch this whole movie unfold.