Peter Chiarelli has left his successor with a roster with few tradable assets and a maxed out salary cap. The assets left over (i.e. the ones that Chiarelli didn't manage to ship out for pennies on the dollar) are dearly needed by the organization. So how does the roster get fixed? How does the cap get fixed? One can assume that the new GM will need to trade an asset with some actual value (sorry, Lucic, Talbot, Bear, etc won't get it done). It will have to be an asset which would have been previously thought of as un-tradable. For my money, the only way such a move would make sense is if the Oilers received a collection of young NHL calibre players on reasonable contracts in return. Who on the roster not named McDavid could command such a return? Could Draisaitl be that player? Would you trade Leon Draisaitl?
During a recent episode of the Oilers Rig Radio, I asked if a trade like the following would be reasonable and of a good value for the Oilers:
To the Philadelphia Flyers, Leon Draisaitl (c)
To the Edmonton Oilers, Ivan Provorov (d) & Nolan Patrick (c/rw)
To be clear, I'm not in favour of trading Draisaitl. How often does a team acquire a big centreman with elite offensive skills? Not often. However, if you could move Leon's 8.5 million dollar cap hit (his no-trade doesn't kick in until 2022) for players either still on their entry level contract (Patrick) and another who is in his last year of his entry level contract (Provorov) would it make sense? Would the return of Patrick and Provorov be enough? Conversely, would Draisaitl on his own be enough to land Patrick and Provorov or a similar package from another team? I don't know the answers to these questions. I am putting it out there for discussion.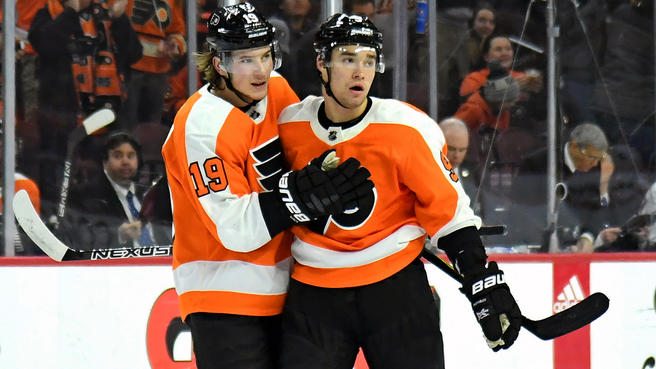 I should also point out that I haven't heard or read that the imagined trade I've outlined is actually being considered by either organization. I have no inside sources and I'm not in the rumour game. This post is purely for discussion.
My reasoning for the deal is that the Oilers would move out a huge cap-hit in exchange for cap flexibility and two players with high draft pedigree and high potential. Ivan Provorov was the 7th overall pick in the 2015 NHL Entry draft. He had 17 goals and 41 points in 82 games last season as a defenseman (and would immediately become Edmonton's top puck mover on the back-end). He has slowed this year to 4 goals and 17 points in 48 games, but the promise is there. Patrick, the #2 overall pick in 2017, had 13 goals and 30 points in 78 games last season. He is roughly on the same pace this year. Make no mistake, there would be risk for the Oilers, but it would save them in the neighbourhood of 6 million dollars against the cap (for this season) and add two actual NHL players with potential to their lineup.
What do you think? Does a trade like the one I've outlined make sense? Is it way off the mark? Have I overvalued Draisaitl? Have I overvalued Patrick and Provorov? I'd love to hear what other fans think. I'd also love to hear your ideas on how the Oilers can fix their cap and depth issues. Please put your thoughts in the comments below!