By the time you read this, baseball's general managers will be stocking their hotel rooms with the best candy so that they could play home games in talks for free agents and possible trades. That's right, ladies and gentlemen … it's the 2018 Winter Meetings!
How fitting is it that baseball's meat market takes place in Sin City? Las Vegas is the home for this year's version of "What will the Mets not do this year?" Except this time, the Mets might actually do something. Maybe. Under Brodie, there seems to be a different attitude and a different vibe around this organization. Is it for real, or is it a … mirage?
(The Mirage is a hotel in Las Vegas … get it?)
So let's stick with the Las Vegas theme and handicap some of the outcomes of the Mets' week at the Winter Meetings. Remember, odds serve the purpose of generating action, not as an actual percentage of chance that these things will happen. And you can't bet on these things anyway (though I wouldn't be shocked if the MGM Grand had prop bets on this nonsense now that they are an official partner of Major League Baseball), so just read the different possibilities and enjoy!
Staying Idle But "Laying Groundwork"
Coming out of the Winter Meetings empty is a Mets staple. Hell, the Mets have gone out of entire off-seasons empty-handed. But I'm not buying it this time with Brodie itching to make something happen. Hopefully, he makes something happen that's smart and even a little one-sided.
Odds: 5-1
Signing a Less Sexy Free Agent
"Less Sexy" is in the eye of the beholder (no, it's not Bartolo Colon on Slim Fast), but probably the best bet on the board. It doesn't necessarily mean that a bigger move isn't coming, but Winter Meetings' are usually like March … in like a lion and out like a  Rule V draft. I'd put a guy like Billy Hamilton in this category. Great speed, can't hit, perhaps can be a fourth or fifth outfielder.
Watch Blake Parker here. If the Mets want to re-imagine the bullpen beyone Edwin Diaz, they could do worse than Parker. Also, and this is probably kooky talk, but if Charlie Morton wants to give it one more go, he could probably be had on a relatively inexpensive one year deal to provide insurance for a regression by either Zack Wheeler or Steven Matz.
Odds: 3-1
Trading For J.T.
This one bothers me because a 63-win team who traded the National League MVP for salary relief now all of a sudden wants to make a "baseball trade" and ask for two starters for J.T. Realmuto. Stupid lousy Derek Jeter getting on my last nerve.
But in actuality he's smart, because seeing that the Mets are looking to make splashes for splashes' sake, perhaps Derek can catch Brodie in a moment of weakness. But it's unlikely. Not even a person who has never been a general manager in his life would trade a starting outfielder and a young starting shortstop for a 28-year-old catcher, albeit one as good as Realmuto. Rosario and spare change would probably make the most sense with Andres Gimenez in the fold. But even that makes me a little squirrely … no offense to squirrels.
(Editor's note: This would have been a great trade to have Jarred Kelenic available for. Alas …)
Odds: 40-1
Signing a Big Bat
Think A.J. Pollock or Yasmani Grandal here. (Even Andrew McCutchen qualifies, unless you prefer to put him in the "less sexy" category.) Grandal makes too much sense for a team that's looking for a severe upgrade at catcher. But Grandal also has to want a sign here, which seems like a major detail. Pollock is somebody I'm getting a funny feeling about in terms of being a guy that's going to wind up being the ultimate target. With one really good season and a few injuries under his belt, Pollock would be a risky sign. But better a risky sign than a risky trade, as far as I'm concerned.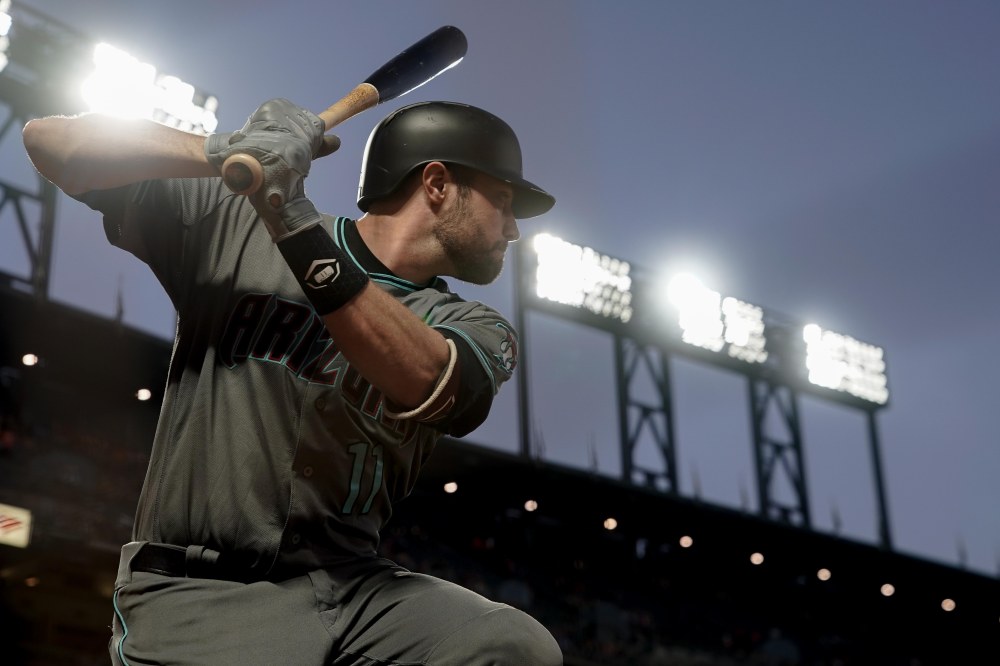 Having had the opportunity to sign Lorenzo Cain and a catcher like Jonathan Lucroy (who would have been an upgrade over what they had) last season, it seems like this off-season is going to be paying for the sins of last season.
Odds: 15-1
Signing a Closer Type
With Edwin Diaz in the fold, there's probably no chance that a guy like Craig Kimbrel will come to New York for the buddy system. But would somebody like Zach Britton do it at the right price? Would Andrew Miller crave a reunion with Mickey Callaway? Would Adam Ottavino, who has closer stuff, come to New York to pitch the eighth? Would Sergio Romo, who once closed out a World Series championship, come to Flushing to perhaps be an opener for when Jason Vargas pitches?
I guess it depends on your definition of "closer" and "marquee".
Odds: 9-2
Trading For Kluber
This is still on the board because the Indians are still super-desperate to shed salary. Corey Kluber is due to make $17.2 million this season along with $35.5 million in club options the next two seasons. Would Steven Matz, Todd Frazier, and a prospect not named Peter Alonso be enough to get this done? It should be, if the Mets pick up the salary. (That's how this works.) Remember, this is the same team that traded David Justice to the Yankees for Ricky Ledee. They owe us one.
Odds: 35-1
Trading For Somebody Else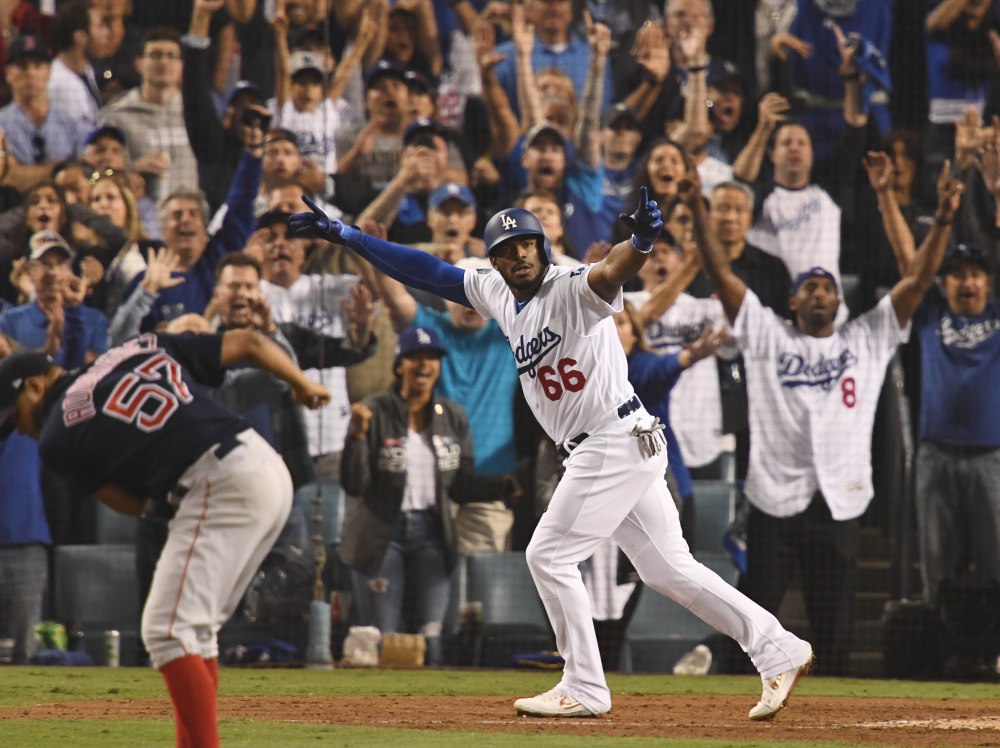 This could be pretty much anybody from making a play for Yasiel Puig to making a play for Jake Cave of the Twins (which is who I wanted to trade Jay Bruce for but, you know, nobody listens to me, including the Twins.) After last off-season, when everybody and their mother was looking at Jay Bruce and Todd Frazier and the Mets actually got them, it would be nice if the Mets did something at the Winter Meetings that nobody saw coming, and it would help if most fans actually liked the move.
Odds: 25-1
Making A Rule V Pick
Don't get so excited here. The high end of the Mets' success with Rule V picks is Sean Gilmartin and Pedro Beato. Most picks the Mets have made lately are either traded the same day (Burch Smith) complete disasters (Brad Emaus) or released because the team that lost them refuses to take them back (sorry, Rocky Cherry). And don't get me started on Darren O'Day (Thanks Omar).
Watch Forrest Wall here. He's a 2B/CF who would easily eclipse the production of Jose Reyes just by staying alive for 162 games.
Odds: 7-1
The Mother Lode: Bryce Harper
In years past, Mandalay Bay probably wouldn't put a bet like this on the board … it was a sucker bet. This season, with all of the uncertainty around Bryce combined with the new GM smell of Brodie, it might be worth laying down a couple of bucks on a big return (which you might be asked to contribute to the "Sign Bryce Harper" fund when it's all said and done.) So yeah, we'll put this on the board.
But it's probably still a sucker bet.
Odds: 500-1