Let's get one thing out of the way before those of you enjoying an adult beverage do a spit-take and waste good alcohol. Yes, it's actually OK to talk about baseball in the third week of April and discuss how MLB teams are doing.

We incessantly hear "it's just a small sample size" or "it's way too early" to say anything about the current MLB season. And I get it, over 162 games a lot can, and will, happen.
So, then what? We're supposed to sit on our hands and shut the hell up about baseball until the All-Star break? Not on my watch.
The San Francisco Giants have played 15 games, and a number of interesting trends and patterns are evident in understanding where this team is going and how they're getting there.
So far the 2018 schedule has been both tough and easy for San Francisco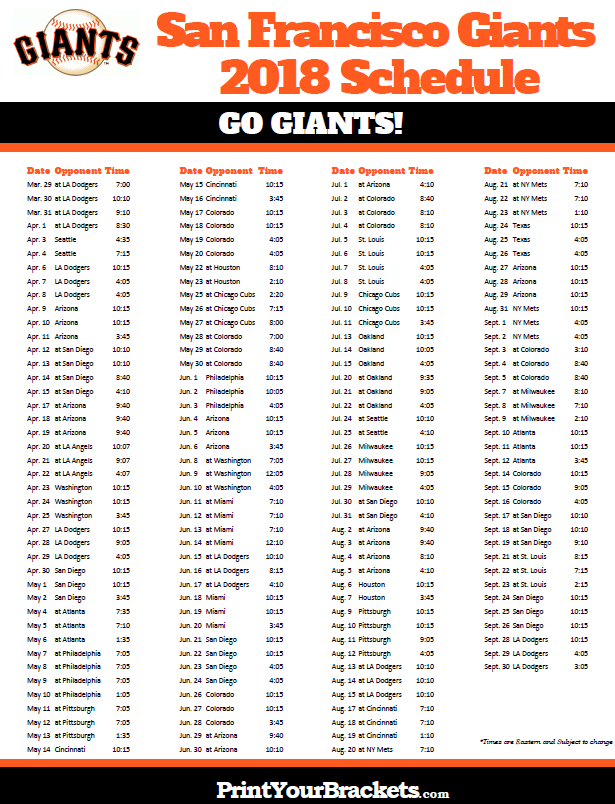 To generally rate MLB teams at any given time, I use a broad scale: "Top teams", ".500 teams", and "Sub-.500 teams".
It's a simple shortcut that allows us to discuss opponents' level of play without going into endless discussions and statistics.
The Giants have played 9 games with "Top teams" (LA Dodgers, Arizona); 2 games with ".500 teams" (Seattle); and 4 games with "Sub-.500" teams (San Diego).
Their 6-9 record actually reflects what the likely outcome of those games would have projected to be for a team like the Giants (although where the wins and losses came from are not in line with my team ratings. Hey, it's early).
The easy side of the schedule for San Francisco have been the three off-days and one home rain-out– an extraordinary number of "rest" days this early in a season.
As the fourth oldest team in baseball (30.15 years avg.), I'm guessing that Giants players always need more rest.
Beyond Snarky Comments About Players' Ages, What's Going On?
Overall, the first thing that jumps up is that SF's run production so far has been exactly what's it been the past three seasons—that is, absolutely terrible.
San Francisco is currently 29th in MLB runs scored with 46 (Kansas City has 39 RS); they are 25th in MLB with 13 home runs; and, the team OPS is 13th overall in the National League (.662).
This is the result of two things, one obvious one not so obvious:
1) Poor early performances from OF Andrew McCutchen (.203/.218/.407) and 3B Evan Longoria (.204/.218/.407), the two players added in the off-season to specifically increase run production; and,
2) Bruce Bochy's immovable devotion to "old school" line-up management. The structure of San Francisco's batting line-ups has worked against the Giants for years, adding an extra barrier for a team already struggling with run scoring issues.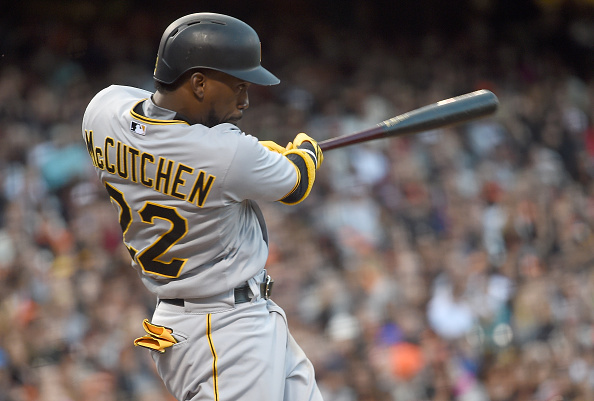 The good news is that even though McCutchen and Longoria (31 and 32 years old respectively) are clearly past their best production years, there is a reasonable expectation their numbers could improve going forward.
The bad news is Bruce Bochy's grumpy insistence on playing the game like it was still 1975. And the result so far in 2018 is a -15 run differential, 4th worst in the National League.
In a brain-dead approach to the first 15 games of the season, Bochy batted CF Austin Jackson in the lead-off spot ten times. Jackson's line is .250/.279/.275, a run-killing .554 OPS.
At best, Jackson has been a part-time player the past two years and has no power. Over the last five seasons Jackson hit 30 home runs (an average of 6 a season).
But worse than that, the last time Austin Jackson played in more than 100 games (136 in 2015) his OBP was .311.
And did I mention his fielding is below average for center fielders? Jackson's Rtot (from Baseball-Reference) is -27. (Rtot is the number of runs a player is worth based on the number of plays made).
For some reason Austin Jackson just looks like a lead-off hitter to Bruce Bochy. Not only is he an unproductive lead-off hitter, Jackson should only be a part-time platoon player.
Two other line-up issues are dogging the Giants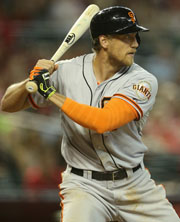 OF Hunter Pence has played in every one of the Giants' 15 games—13 as a starter and two as a pinch hitter (0-2).
Bochy has batted him 6th in the order seven times, and 7th in the order six times.
Pence (35 years old) is currently slashing .200/.226/.220 and his .446 OPS is creating a lot of outs for the Giants in every series in which he plays. In 135 games last season, Pence put up a .701 OPS with a .315 OBP.
Team at-bats and innings pitched are extremely valuable, perishable resources—you only have so many in a game, a series, a season. And every spot on the 25-man roster is like gold.
At least, that's the way winning organizations look at it.
So far this young season, Pence and Jackson have wasted 90 at-bats with highly negative results. The question is, how much longer will Bochy stick with his "management-the-way-it-used-to-be" approach?
But back to the Giants line-up.
Buster Posey has appeared in 14 games in 2018, 13 as a starter and one as a pinch hitter.
While most 21st century MLB organizations understand the advantage of batting their "best" hitter second in the line-up, Bochy continues to bat Buster Posey 4th. (Moving a high OBP hitter from 4th to 2nd in the batting order means more at-bats which equates to more runs scored.)
If the argument for Posey hitting 4th is power, it's a failed argument. I'm guessing that most Giant fans are not aware that Posey has hit 20 or more home runs only twice in his 9-year career (24 in 2012, and 22 in 2014).
He hit only 14 HR in 2016 and just 12 HR last season.
So batting Buster Posey 4th can't be about "power". What it is about is tradition. That's the old school spot to hit a player like Posey, so he hits there.
Buster Posey has a .370 OBP so far this season, and a lifetime .376 OBP. Every game Bochy bats him in the 4 slot is potentially costing the Giants run scoring opportunities at a time when they cannot afford to squander any opportunities to score runs.
How is the Local Sports Media Dealing with the Giants' Early Season Woes?
Last Sunday morning on a Bay Area Giants sports talk radio show the host and one of the San Francisco Chronicle's luddite sports columnists were complaining about several recent umpire calls that went against San Francisco. (Which is always the last refuge of whinny, illiterate media sports talk.)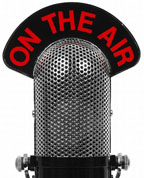 They excoriated one umpire for a "bad" strike call (it wasn't) that ended a game with a Giants loss, and then complained bitterly about an instant replay that went against San Francisco in another game.
The two old school fuds ranted and raved about the evil of instant replay reviews, and each time they referenced the replay that went against the Giants it got longer.
First the review took "several minutes" to do, then it was "five minutes long", and finally they said it took "ten minutes" for the replay to get done. Which was an unintentionally hilarious moment.
As far as the home plate strike box graphic used in most televised baseball broadcasts, for the Giants TV broadcasters the criticisms about close pitches only go one way.
When a Giants pitcher has a "ball" called a "strike", it never gets mentioned. When an opposition pitcher gets the same call, it's used as an excuse to rationalize why the Giants are losing games.
Lame Excuse #2: Injuries
We have covered the pitfalls of being a one-dimensional team like the Giants. Every time a San Francisco starting player gets injured (as key players predictably do on every team every season) there's no back-up, no league-average replacement depth.
Depth is not about more money, it's about forward-looking 25-man and 40-man roster construction. And winning teams with a lot less money than the San Francisco Giants get that done.
In the early days of the 2018 season, the reason the Giants are losing games has nothing to do with evil umpires or player injuries. San Francisco is losing as the result of not scoring runs, their less than talented bullpen being continually chewed up, and zero roster depth.
So can the Giants get this runaway train back under control as we race to the end of April? I'll be optimistic and say "unlikely".