As we plunge headfirst into the National League Championship Series between the Los Angeles Dodgers and Milwaukee Brewers, I ask for a brief moment of silence and a few thoughts on behalf of those franchises that will win only a participation award for their efforts in 2018.
Of course, I'm talking about the NL's bottom-feeding, doormat teams— 2018's worst of the worst:
> the 63-98 Miami Marlins;
> the 66-96 San Diego Padres; and,
> the 67-95 Cincinnati Reds.

Unfortunately the players on these teams will only be able to experience post season play by watching the playoffs on $6,000, 4D 85-inch Ultra-surround sound televisions in multi-million dollar homes and condos across the nation. Not a bad fallback position.
Let's also remember the only two other National League teams who also didn't have an "8" as the first number in their 2018 win/loss records:
> the 73-89 San Francisco Giants; and,
> the 77-85 New York Mets.
But before you simply write these franchises off for the next couple of years, understand that the five worst-performing National League teams in 2018 are not all equal in their terribleness.
Each one of these win-challenged organizations is on a different flight path—some are successfully spinning away from bad and headed toward resurrection. Others haven't begun to reach their full potential in finding ways to lose regular season baseball games.
Let's dive into the morass, shall we?
Worst performing NL team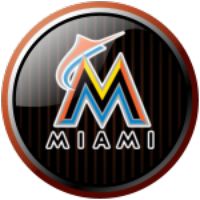 A dead tie between the Miami Marlins and the San Francisco Giants.
We know why Miami was under the doormat this year. A new group of owners with serious cash flow issues bought the team and immediately started a human bake sale. If it was valuable, the Marlin's new overseers sold it.
To put it simply, Miami lost a lot of games simply because they didn't put enough league-average players on the field every day. Which was amply reflected in the Fish's eye-catching -200 run differential.
The Giants on the other han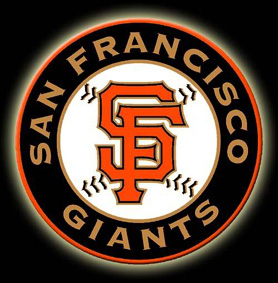 d declared in the pre-season they were "all in to win" in 2018.
To back that up, the front office spent $73.5 million to get Evan Longoria from the Rays; spent $11.25 million to get Andrew McCutchen from the Pittsburgh Pirates; re-signed reliever Sam Dyson for $4.42 million; signed free agent reliever Tony Watson for two years at $9 million, and signed outfielder Gregor Blanco to another $1 million one-year contract.
So the Giants spent just under $100 million to sign or trade for these five players because they were "going for it" in 2018.
San Francisco's management also opted to, as they are fond of saying, "keep their core". That's fan marketing-speak for holding on to a half dozen terrible contracts with popular aging players. Including the Hunter Pence 2018 farewell tour that cost $18.5 million for this performance: 97 games, .590 OPS, 62 OPS+, .258 OBP.
Turns out, San Francisco couldn't even "go for" a .500 record in 2018. And the Longoria contract will be the nasty gift that keeps on giving as "Longo" (Giant fans love player nicknames) completes his six-year contact with the Giants at age 37 in 2023.
So the Giants' epic fail was actually much worse than the Marlins. At least Miami's ownership group and front office knew what they had and where they were going; San Francisco's was clueless.
What about 2019 for Miami and San Francisco?
The Marlins are just at the beginning of their complete rebuild, and with only one player on MLB's Top 100 Prospects (2B Keston Hiura #30) the future pieces are hardly in place.
Add to that the emergenc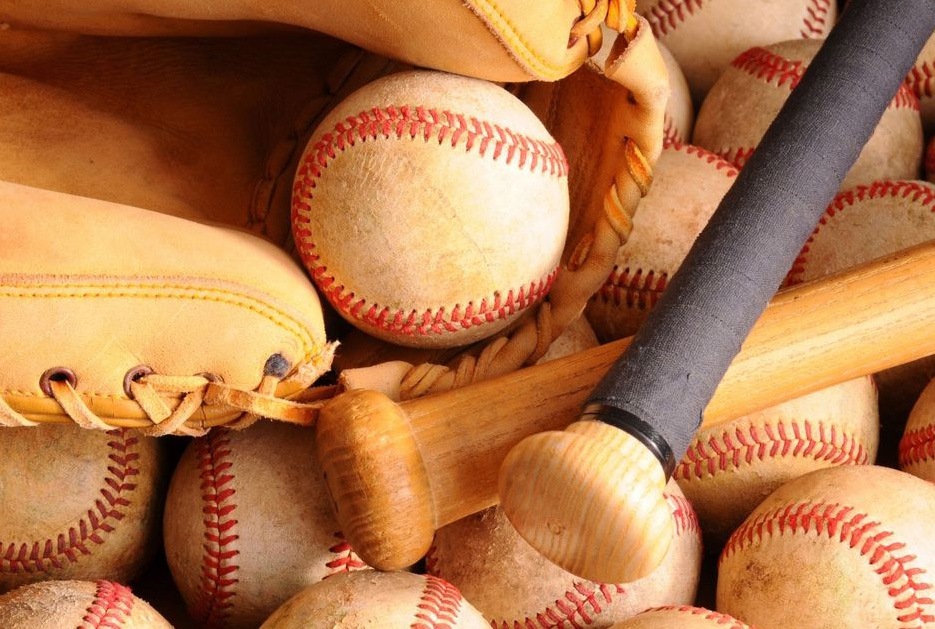 e of the talented young Atlanta Braves and Philadelphia Phillies, the potential dominance of the Nationals, and the Mets' outstanding starting pitching, and future success for Miami in the NL East looks like a tiny dot on the far horizon.
The Giants have announced they're "all in to win" in 2019. Which is exactly what they said before the 2017 season (64-98) and the 2018 season (73-89).
The Giants had the third highest MLB payroll in 2018 ($200.5 million), behind the Washington Nationals ($204.1m) and the Boston Red Sox ($233.3m). [Per Baseball Prospectus/Cot's.]
Trouble is, there are not nearly enough free agents available to turn the 2019 Giants into a contender. But as the MLB's fourth richest franchise they can certainly try.
With the forward-looking Dodgers, the young starting pitching in Colorado, and the emerging San Diego Padres, for San Francisco it will be yet another year of trying to get to .500.
Exactly What Are They Doing?

This special category was created for the Cincinnati Reds, who seem to be in a Major League Baseball netherworld– somewhere in between very bad and really very bad.
It's one thing to amass a -123 run differential and 95 losses, as the Reds did this season, it's another to also appear not to have any demonstrable blueprint for the future.
And this is an organization with four players in MLB's Top 100 Prospects— injured IF Nick Senzel (#6) who the team wants to convert to an outfielder; OF Taylor Trammell (#17); RHP Hunter Greene (#22); and 3B Jonathan India (#51).
On the field the Reds have a nice offensive foundation in 2B Scooter Gennett (.847 OPS, 4.2 WAR), veteran Joey Votto (.837 OPS, 3.5 WAR), and 3B Eugenio Suarez (.892 OPS, 4.2 WAR).
But who are the Cincinnati Reds, and what are their immediate and long-term goals? If you find out, please call their front office right away and let them know, because they do not seem to be moving forward or backward from their ongoing mediocre present.
You'd Better Watch Out, You'd Better Not Cry…
And, of course, I'm telling you why. The San Diego Padres and the New York Mets both have a chance to crawl out from under the seamy underside of the National League and actually perform well in 2019.
The pertinent questions here are: will they; and if not, exactly when will they?
The Mets have something that most 2018 playoff teams don't have, a potent four man starting rotation:
The big issues for the Mets are subpar run production and poor bullpen performance.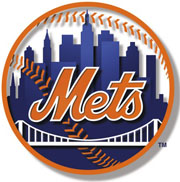 New York scored 676 runs in 2018, coming in 12th of 15 NL teams. Their bullpen put up a 4.96 ERA this season, and only Miami's gasoline throwers were worse in the NL (5.34 ERA).
Yes, the Mets could contend next season but they have serious work to do this off-season to get there.
The San Diego Padres are a special case, and have been for a while. We know they embarked on a complete rebuild several years ago and as of this moment they have an impressive 10 players stockpiled in MLB's Top 100 Prospects.
On the field, a number of other recent top prospects have already been called up (LHP Joey Lucchesi, RHPs Luis Perdomo, Phil Maton, and Trey Wingenter; C Francisco Mejia; IFs Allen Cordoba, Javy Guerra, and Luis Urias; and OFs Manuel Margot and Franmil Reyes).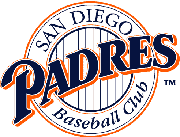 The San Diego Padres have, by far, the highest number of quality up-and-coming talent in all of baseball.
It's more than enough to build a championship roster, to have a number of rookies not reach their potential, all with enough left over to make significant trades to upgrade wherever needed.
So when will this Padre tsunami of talent hit the National League full force? My guess is in 2019 we will see what we saw with Atlanta and Philadelphia this season—a wildly talented organization starting to emerge a little ahead of schedule.
The Pads will not likely be playoff bound next year, but we should hear them rumbling loudly, preparing to fully break out in 2020.