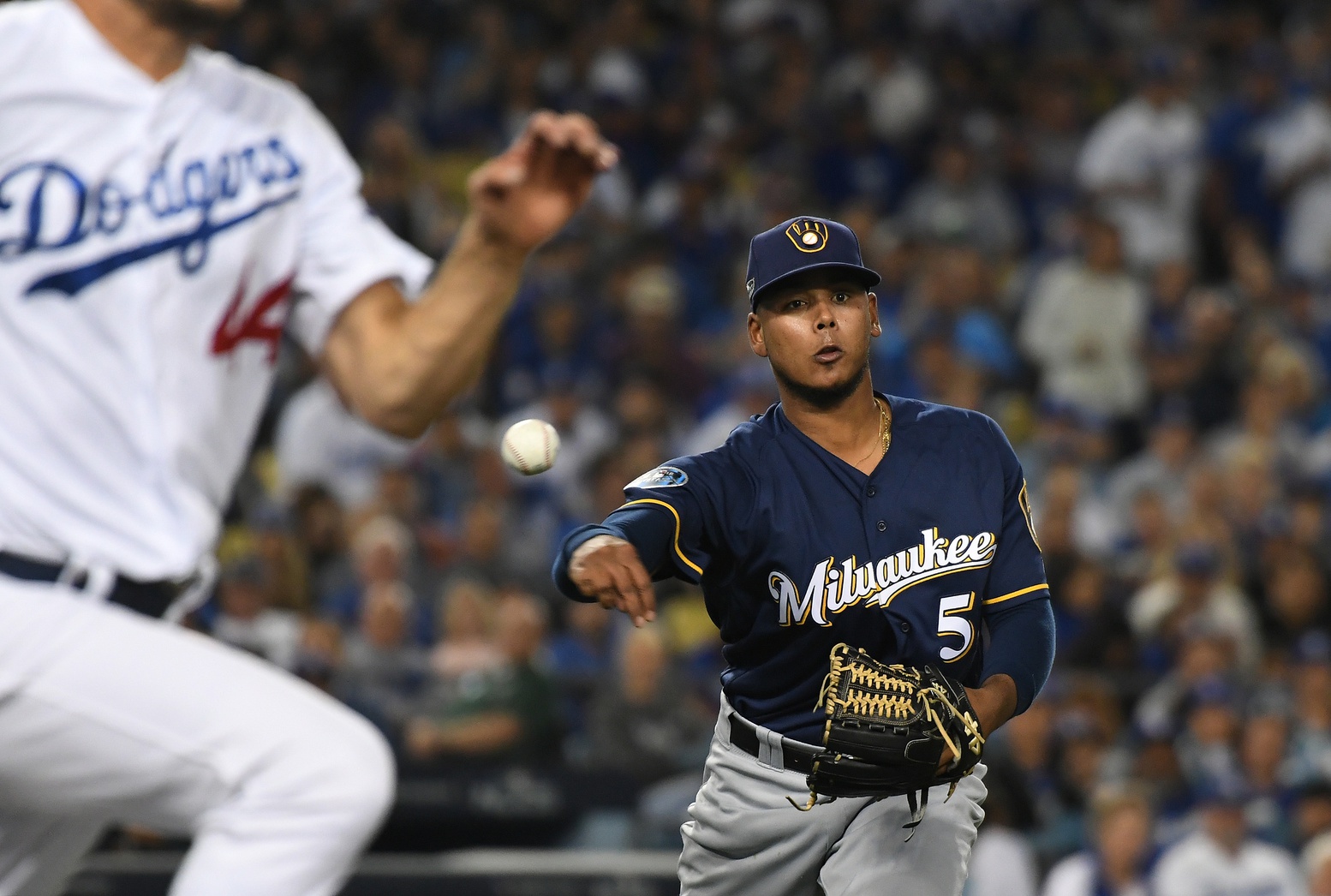 The Twins made another couple of moves ahead of the Winter Meetings, which start tomorrow. They signed a pair of middle infielders, one to start in Jonathan Schoop and another to compete with Ehire Adrianza in Ronald Torreyes. They were both recently cut free by their former organizations, but they both might be really good fits for the Twins.
Let's start with the big news. Jonathan Schoop had a down year last year, especially when considering how good he had been in 2017. Schoop is 5 years younger than Brian Dozier, and has a better glove and arm at 2nd at this point in their careers. Speaking of this point in their career, Schoop at 27 is entering his 7th year in the league, where Dozier was only in his second at that age.
Enough comparisons to Dozier. Schoop has hit at least 20 home runs in each of the last three seasons, including 35 in 2017. He has hit as high as .293 for a season, but it's more likely that he will slot somewhere around .265. As I said, last year was a down year for Schoop, but he is also said to have been battling an oblique injury though most of the season, and the oblique is a crucial muscle group for hitters. All told, there is no reason to believe Schoop can't bounce back this season, assuming he is healthy, given his age and experience.
There is a concern that he doesn't walk enough and strikes out too much, which is a legitimate concern, especially given the recent departures of the Twins' most efficient on base factories, Joe Mauer and Robbie Grossman. I would turn around, though, and note that right now the middle of the Twins lineup has the potential to string together 4 players – Miguel Sano, CJ Cron, Schoop and Tyler Austin – who could hit 30 homers in a season, with Eddie Rosario and Max Kepler there to contribute 20 as well.
Torreyes has bounced around so far, not only in his career, but this offseason in particular. He was already traded to the Cubs and released before coming to the Twins. Torreyes is similar to Adrianza, in that he isn't necessarily a strong hitter, but he has both a good glove and good versatility. Adrianza might be right to sweat Torreyes' presence on the roster.
As I said, the Winter Meetings start Sunday evening and last through the middle of next week. The Twins seem to have made some significant moves before they arrived in Las Vegas.