Ever since the New York Mets were born in 1962, the franchise has been compared to their historically successful neighbors in the Bronx. The New York Yankees have set the gold standard for winning, picking up 27 World Series titles compared to just two for the Mets. This season went opposite of expectations for both teams, with the Mets failing to reach the playoffs after assembling what looked like a 90 win team on paper, while the supposedly rebuilding Yankees are still playing in the ALCS. The comparisons between the two franchises may become more important if one radical expansion scenario comes to pass.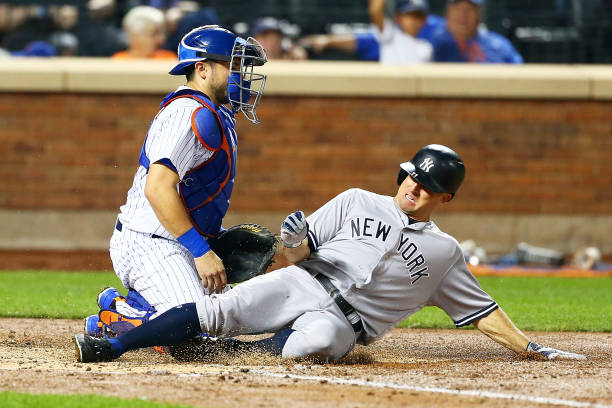 Tracy Ringolsby of Baseball America published an interesting piece the other day detailing the potential for future expansion in Major League Baseball. The league has held steady at 30 teams since 1998, when the Arizona Diamondbacks and Tampa Bay Rays were born, but Ringolsby notes that there is a growing sense that baseball will add two new teams sooner rather than later. The leading contenders for expansion teams appear to be Montreal, which would regain a franchise after the Expos moved to Washington in 2005, and Portland, Oregon. Portland's candidacy received a major boost in September, when MLB commissioner Rob Manfred mentioned the city as an expansion possibility for the second year in a row. Manfred also noted that a city in the west would be included in any future expansion, and Portland is a natural fit as a geographic rival for the Seattle Mariners.
This talk is interesting since expanding to 32 teams would require a major change in how the schedule is made and the divisions are aligned. There has been speculation about eight four team divisions in the past, but Ringolsby outlined a scenario in which baseball would re-align into four eight team divisions based purely on geography. Here's a breakdown of what those divisions would look like:
East: Braves, Orioles, Reds, Phillies, Marlins, Pirates, Rays, and Nationals
North: Red Sox, Indians, Tigers, Twins, Montreal, Mets, Yankees, Blue Jays
Midwest: Cubs, White Sox, Rockies, Astros, Royals, Brewers, Cardinals, Rangers
West: Angels, Diamondbacks, Dodgers, A's, Portland, Padres, Giants, Mariners
This would be a radical change, especially for the Mets, who would be separated from the rest of the current National League East. The schedule in this scenario would be cut to 156 games, guaranteeing each team an off day once a week. Teams would play 12 games (six home and six road) against teams in their division and 24 games against teams from the other divisions (three against each team). This is a reduction from the current schedule of 162 games, but the loss of three home games would be made up by a drastic decrease in travel costs. The playoffs would also expand in this format, with each division winner advancing to the Division Series and the eight teams with the next best records facing off in one game playoffs to earn the right to advance.
This would put the Mets in division play against the Yankees and Red Sox, a tall order but one that would require a more creative tact from the front office to keep up. That division certainly wouldn't be easy, but the Mets could keep up if ownership spent like a big market franchise full time. This is only one potential scenario for expansion and realignment, but it does provide an interesting what-if case.