Once again this season we've heard the same tired cliched comments about MLB player injuries:
> "Wow is it me or are there more player injuries this year than ever before!" (No, it's you);
> "You know, all these injuries explain why the [team name] are doing so badly this season." (Actually, it doesn't).

Well-constructed MLB franchises take every season's predictable number of player injuries into consideration by building layered and deep 25 and 40-man rosters. They also rely on a vibrant farm system to continually produce League-ready pitchers and hitters.
No one wants player injuries, but at the same time anyone who expresses surprise at the impact of key player injuries should be sent back to baseball elementary school.
That's because 25-man roster injuries happen each and every season to each and every MLB team. And it turns out to be extremely rare when any one team has either, a) a truly excessive number of key player injuries in a given year; or, b) virtually no key player injuries all season.
Another relevant aspect to player injuries are innovations in medical diagnosis and treatment.
Over the last century or more of baseball, any number of current player injuries would go undiagnosed and untreated. It's not because players weren't getting those injuries, they just weren't receiving treatment for them. Think about how the innovations in our perception and treatment of sports concussions have changed just in the past five years.
Baseball players in the 1930s weren't tougher, they just hurt a lot more and knew they had no choice but to live with their medical issues or else.
So here we are in the closing days of August 2018, with baseball fans, bloggers, sports writers and even some Major League franchises still totally misunderstanding (or deliberately misrepresenting) the occurrence rate, impact, and win-loss implications of player injuries.
At the end of every baseball season you can count on chronically superficial MLB teams, like the San Francisco Giants, to use the "player injuries" excuse to cover up their one-dimensional approach to constructing 25 and 40-man rosters.
For the Giants over the past four years (though August 23nd), that means trying to rationalize their mediocre .485 losing record (298-317), which over the past two seasons has been an even worse .436 (127-164).
And those excuses start to get even more suspect when you realize that San Francisco is the fourth richest MLB franchise in baseball (forbes.com), with the third highest payroll in the Majors (Baseball Prospectus/Cot's), and has by far the wealthiest ownership group in the game (CNBC).
To understand the impact of player injuries on MLB franchises we have Roster Resource, which tracks every disabled list stint for each MLB team, and also rates the team impact of each DLed player.
That "team impact" is called the Roster Effect Rating. Because when Mookie Betts goes on the 10-day DL it has a hugely different impact on the Boston Red Sox than when Eduardo Nunez goes on the 10-day DL.
As of August 23, 2018, the LA Angels are #1 in Roster Effect Rating (RER) with 9.74, and 29 total player DL stints (DLS).
To compare, for all of 2017 the New York Mets led the Majors with a 9.66 RER and 28 DL stints. Last season, Detroit had the lowest RER at 2.03 and 14 DL stints (although the Cubs led the Majors last year in the lowest number of player DL stints with 12).
The San Francisco Giants, who routinely blame their mediocre performance over the past four years on player injuries, are 7th in the Majors this season with a 7.11 RER and 24 DL stints.
Ahead of the Giants are the Mets (9.37 RER/28 stints), Washington (9.33/26), the Dodgers (9.05/36), St. Louis 8.34/33), and San Diego (7.41/24).
In the top 10 MLB franchises hit the hardest by player injuries in 2018, there are five winning teams: Boston, the Dodgers, St. Louis, Arizona, and Oakland. So much for the "injury excuse" to explain away a losing season.
So why do some t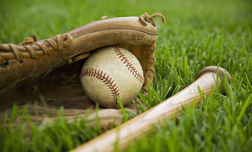 eams with a lot of player injuries continue to win while other teams collapse?
It's because smart teams like Houston, Boston, the Cubs, the Dodgers, the Yankees, Tampa Bay, Oakland, and St. Louis construct their 40-man rosters to contribute league-average (or better) replacement players when predictable injuries hit.
Another key here is that these teams don't wait for the non-wavier trade deadline each July to make trades—they actively trade and adjust their rosters throughout each season.
And of course each of these MLB teams have built vibrant and talented farm systems which add a critically important dimension of support when injuries hit impact players.
So here's a prediction you can count on: as another terrible season closes for San Francisco, the Giants' front office will scramble to come up with their usual list of scapegoat excuses to explain their continuing failure.
Miraculously, none of the responsibility for the last four seasons of mediocrity seem to involve any front office/management staff. Their poor decision-making and outdated 1970s perspective on the modern game apparently has nothing to do with the results.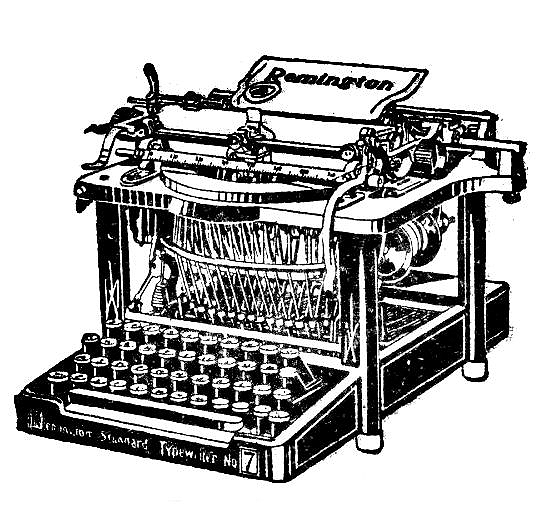 And forget about the local Bay Area sports media. The crusty old timers at the San Francisco Chronicle certainly won't hold anyone in the Giants front office accountable. Because they also prefer 1970s baseball.
The Chron's baseball writers and columnists hate the modern game, and all that new-fangled information about how baseball actually works. Just the way crusty, out of touch old timers always have throughout the game's 145-year history.
So what about San Francisco's sincerely loyal, but pliant fanbase? Don't get me wrong, they're great fans and are devoted to the team, but unlike their East Coast baseball fan counterparts they happily drink whatever Kool-Aid their team's front office serves up.
All of which means the 2019 Giants season will look incredibly similar to their previous four seasons.