A frantic draft night trade for Jimmy Butler shook the Minnesota Timberwolves organization to its core.
What followed was key signing after key signing, leaving a fan base that has been starved of even smelling the playoffs for over 13 years foaming at the lips.
Taj Gibson was one of those players whose name excites T-Wolves fans desperate for more toughness and defensive prowess.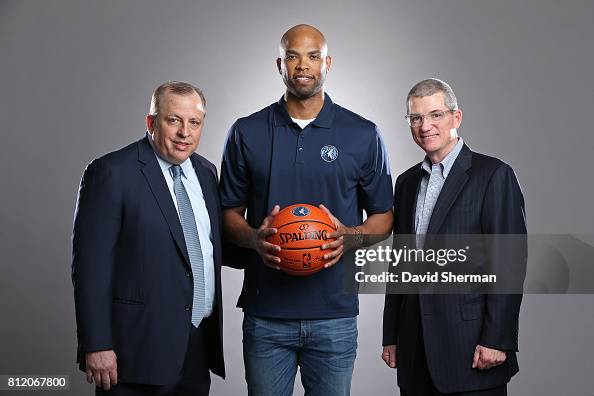 But there is a man standing in the way for a clear path to the starting line-up for Gibson, the incumbent starter; Gorgui Dieng.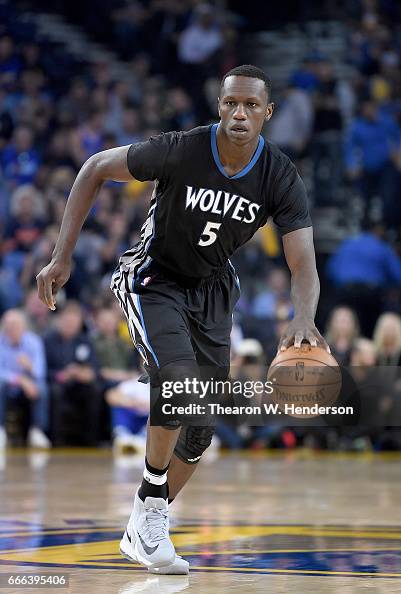 The case for Gorgui Dieng:
A coach and fan favourite, Dieng's fourth NBA season was another effective, yet unspectacular one, firmly asserting himself as a key cog in this ever-growing Minnesota Timberwolves engine.
His ability to defend was a beacon of hope on a team that severely lacked defensive communication and rotations. Dieng blocked less shots then the year before, but his overall team defense has improved incredibly.
According to ESPN Defensive Real Plus Minus, Dieng ranks 11th in the entire league, placing him above renowned lock down defenders like Deandre Jordan, Chris Paul and Hassan Whiteside.
This great, bordering on elite defense with a sneak peak at a consistent three ball last year ( 37% on 43 attempts) proves that Dieng still has plenty of development left.
A sixth-man role would fit Dieng nicely, allowing him to anchor the second unit defensively, while getting more touches on offense too.
But his starting role will not be easy to give up, with Dieng having proven himself a more than capable starter in this league.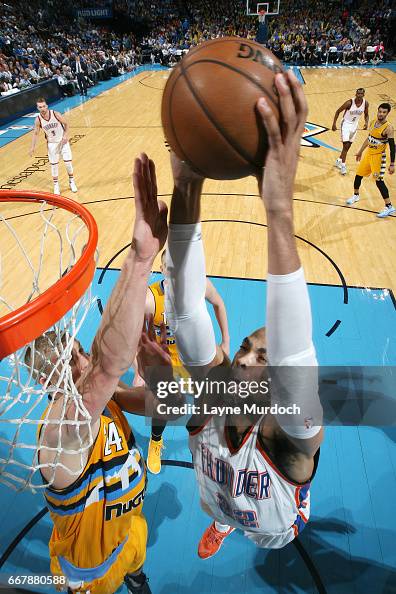 The case for Taj Gibson:
The rumours about a Thibs-Gibson reunion proved to be true this offseason, and with Thibodeau's infatuation with defense, Gibson seems to be another great fit beside franchise stars Karl Anthony Towns, Jimmy Butler and Andrew Wiggins.
Thibs backed up these claims at Gibson's introductory press conference.
"We think he is the elite defender in the league in terms of big guys, he can guard all five positions" he said.
a player who has only missed the playoffs once  in his NBA career is always a plus to have on your team, and Gibson has been a key rotational player everywhere he has been, resulting in wins.
This defensively capability and winning mentality isn't the only thing Gibson has going for him though.
Gibson averaged over 11 points per game last season as a starter, doing so while shooting a more than respectable 52 percent from the field.
Even without the three point jumper, Gibson has a distinct knack to be in the right place, whether it is rolling hard on the pick and roll, or sitting on the baseline for an easy dish from a driver.
Gibson may not provide the range that Dieng has flashed over his past few seasons, but his knowledge of Thibodeau's defensive schemes, and overall ability to be the ultimate winner and glue guy
It's a big decision for Minnesota's coaching staff, one that may even be made on a game-by-game basis.
But with two elite defensive big men at the helm, the Timberwolves look to be in good shape at the Power Forward position.
Let us know who you think should start T-Wolves fans!
– Jake's Take
Go Timberwolves! Get your howl on.
Follow us on Twitter @howlintwolf & @Twolvesblog.
Or follow Jake's Takes!