Right now it's difficult to envision the full effect of the San Francisco Giants' recent hiring of former Dodgers General Manager Farhan Zaidi to be the Giants' new President of Baseball Operations.

The scope of the foundational change that is about to cascade over this franchise will be exponential and extreme. The overused cliché "game changing" doesn't begin to describe what is about to happen to the Giants and the future of the franchise.
This week, literally everything has changed.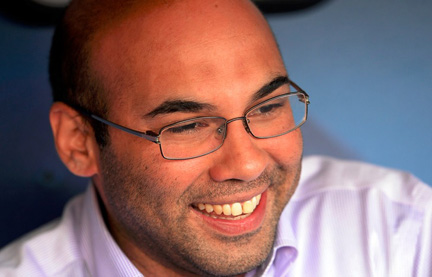 Farhan Zaidi is a brilliant baseball executive, an extraordinary leader, and an analytical genius.
He is a graduate of MIT and UC Berkeley who learned his basic MLB craft in the ten formative years he worked for the Oakland A's under Executive Vice President of Baseball Ops Billy Beane and GM David Forst.
Zaidi joined the Dodgers as their General Manager in 2014. LA proceeded to win the National League West Division four years in a row (making it six Division titles in a row overall).
They also won the NL Pennant in 2017 and 2018, going to the World in 2017 for the first time in 29 years.
President and Chief Executive Officer Larry Baer did not bring Farhan Zaidi to San Francisco on a five-year contract to adapt to the Giants' current backward-looking culture, or even meet that culture halfway.
Zaidi's mission will be to overhaul the entire organization, which has been actively resistant to advanced analytics and Major League Baseball's information revolution the past fifteen years.
Even after winning three World Series titles in 2010-12-14, the front office and the ownership group never fully committed to overhauling the entire franchise to achieve sustained success.
Not creating a championship organization after those Series wins was a major missed opportunity that the team has paid for over the last four years.
Additionally, the team is saddled with toxic contracts and a damaged farm system that will take years to repair.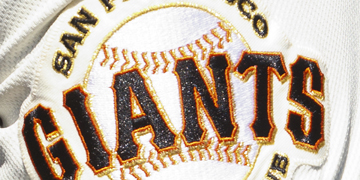 Giants CEO Larry Baer picked Farhan Zaidi to be the agent of change moving forward.
Perhaps more importantly, Zaidi will provide two of the critical cornerstones of a successful professional sports organization: thoroughly researched processes, and specific execution.
Flat out, this was a brilliant hiring by Baer and the fact that it comes with a five-year contract means Zaidi will have the latitude he needs to rebuild, block by block, baseball excellence throughout the organization—something that was not the goal of the previous front office.
It's amazing to grasp that the San Francisco Giants have once again become a relevant MLB franchise.
Zaidi will create a San Francisco Giants front office/baseball operations platform that will value baseball intelligence as well as marketing; will insist on examining process over simply repeating what's always been done; and hopefully understand that you don't have to manipulate and dumb down the fan base to gain and retain their loyalty.
Over the years, former GM Brian Sabean frequently told the local and national media that the San Francisco Giants fanbase "wouldn't stand" for any level of team rebuilding.
Because the fans are so focused on winning that they would rebel and stop coming to AT&T Park.
Sabean was variously the Giants GM and VP of Baseball Ops from 1996 through 2018. Over the last four years the Giants have gone 308-340– a .475 winning percentage.
The past two seasons have been an even deeper nosedive: 137-187, which is .423 and diving down.
So to clarify: the Giants fanbase won't stand for any level of rebuild, but they will gladly sit through four years of increasing decline and mediocrity; tolerate one of the worst farm systems in the Majors; suffer through a series of long-term contracts with aging veterans; and pay to watch hundreds of at-bats by less than league average hitters.
Credit Larry Baer for turning the perfect era-ending double play just when the San Francisco Giants needed it most.
First, Baer fired GM Bobby Evans and removed Brian Sabean from having any baseball operations responsibilities. So long 1970s-style baseball.
Then Baer hired perhaps the best, most innovative executive in the game today.
And a new era now opens for the San Francisco Giants.