The addition of new President of Baseball Operations Farhan Zaidi doesn't change the difficult immediate outlook or profound long-term challenges facing the San Francisco Giants.
T

wo critical decisions have to be made about the Giant's top stars, Madison Bumgarner and Buster Posey.
Tied that are the additional decisions about whether to sign one or more of the available high-end free agents this off-season, or to go with some mid-range improvements.
For Farhan Zaidi this is a hit-the-ground-running moment (which likely won't be a problem– he apparently already does that every morning).
I don't believe these initial decisions will be too difficult for Zaidi to make, but they may be very tough for San Francisco's fanbase to accept.
Giants fans have long been encouraged by the team's marketing gurus to feel like they owe unquestioning allegiance to any player who wears the orange and black. That branding is so pervasive, even poor-performing Giant players are revered.
But primary trade target LHP Madison Bumgarner has been the exact opposite of "poor-performing" over his career. [correction]
Whither Madison Bumgarner – Should He Stay or Should He Go?
It's relevant to take a minute to review Bumgarner's amazing resume with the Giants.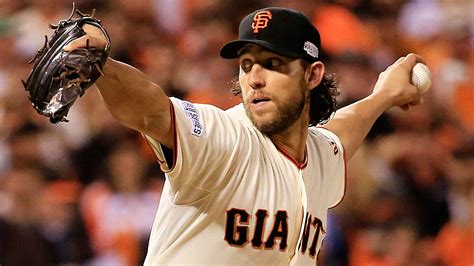 His career stats are excellent: 10 seasons, 255 games and 1,638.1 IP, with a 1.108 WHIP, a 3.03 ERA, and 3.25 FIP.
He started or appeared in each of the Giants' three World Series wins in 2010, 2012, and 2014, and started the team's winning NL Wild Card game win in 2016.
In the playoffs, Madison Bumgarner has pitched 102.1 post-season innings, putting up a 0.899 WHIP, a 2.11 ERA, with 87 SO and 18 BB, and a 2.74 WPA (win probability added).
His relief pitching performance against Kansas City in Game 7 of the 2014 World Series is legendary: Bumgarner came into the game on two days' rest and pitched shutout ball over the final five innings, giving up 2 hits and striking out 4 to clinch the win.
Besides Madison Bumgarner's hallowed place in modern SF Giants' history, there's also a feeling that the Giants owe him a generous contact extension because of the extremely team-friendly contract he signed in April 2012.
Bumgarner's five-year deal was for $35 million from 2013 through 2017, with a $1m signing bonus. That contract included two team options years, in 2018 and 2019, which the Giants exercised at $12m per year.
All told the 2012 contract will have earned Madison Bumgarner $56 million over seven years—which averages out to just $8 million a year. Over the past four or so seasons, top performing starting pitchers at his level were earning $25-$30 million a year.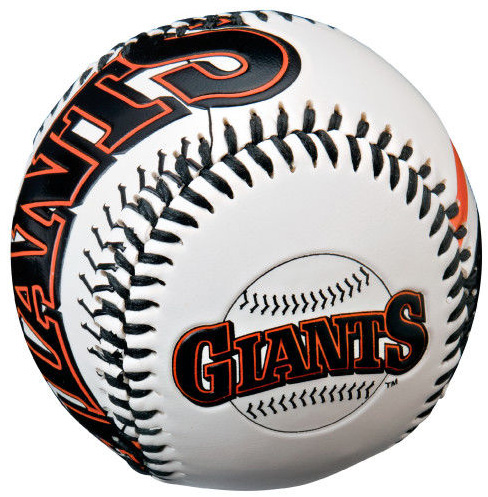 For example, RHP Zack Greinke was getting $26 million from the Dodgers in 2014, and his 2016 free agent signing with Arizona started at $34 million a year.
LHP David Price signed as a free agent in 2016 by the Red Sox for seven years and made $30 million in the first year of that contract.
Nevertheless, at some point between now and the July 31, 2019 non-waiver trade deadline, the San Francisco Giants should absolutely trade Bumgarner. Injuries aside, Bumgarner's skill-level has regressed the past two seasons and he will be thirty years old next season.
It's clear that the return the Giants would get for Bumgarner will have a longer and much stronger impact on the team's future than re-signing him to, say, a four year $26 million a year contract extension.
If the right deal came up this off-season, I'm guessing Baseball Ops President Farhan Zaidi wouldn't hesitate for a second to pull the trigger on a Bumgarner trade.
But a more logical path is to begin the 2019 season with Bumgarner in the starting rotation, then hope he gets off to a good start and attracts a host of mid-season suitors.
His potential value will likely be higher in July, when contending teams are more in need, or flat-out desperate, to add pieces for an October push.
Buster Posey – Catch as Catch Can
The Giants' other iconic star, catcher Buster Posey, poses a different problem.
At this point Posey is a legacy player straight off of Mt. Rushmore, and the idea of the Giants moving him would be radioactive to the fanbase.
Turns out, there's a good reason for that.
Posey was unquestionably the Giants leader as they stormed through the post season and three World Series titles.
While his cumulative .248 BA, 4 home runs, and .649 OPS in 53 post season games doesn't move the needle, his work with the pitchers he caught was critically important.
So here's the deal. Going forward, Posey is likely to be a more significant burden for the retooling San Francisco Giants than any other current high end player.
The past two seasons, Buster Posey caught 88 games (2018) and 99 games (2017). He played first base 13 times in 2018 and 38 times in 2017.
Which presents two issues:
First, next year Posey turns 32 years old and the number of games he catches going forward isn't likely to increase much at this point.
Which means San Francisco has to have, in essence, two starting catchers. But that turns out to be OK. In the old school setup the Giants favored, there was a "starting" catcher and a "back-up" catcher.
With new front office leadership comes contemporary realignment— cutting edge MLB teams essentially have two starting catchers, the model that Posey fits best at this stage of his career.
But the second issue is more troubling.
Many Giant fans have long advocated for Buster Posey to be permanently moved to first base. The problem is, his career offensive power output doesn't remotely track with what's expected from a corner infielder.
Posey would likely be near the bottom of most offensive categories for National League first basemen if he was moved there full time.
A quick Posey offensive primer:
> Home runs hit the past three seasons, 5 in 2018; 12 in 2017; and 14 in 2016. He has hit over 20 HRs only twice in his ten-year career—22 in 2014 and 24 in 2012.
> While Posey's .306 career BA might thrill fans over 60 years of age, his actual offensive power production has been diminishing: .741 OPS in 2018 (slightly above NL average); .861 OPS in 2017 (outstanding); and .796 in 2016 (good).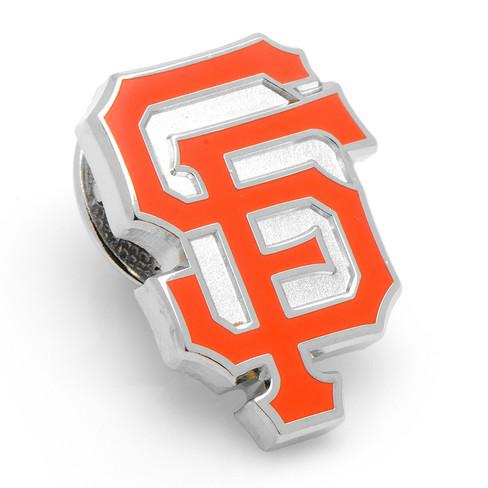 An absolute standout offensive area for Buster Posey is OBP. His career .375 OBP is excellent and his .400 OBP in 2017 was, well, better than excellent.
Over the last three seasons, 2016-18, Posey's slugging percentage is .429. The average SLG for all National League hitters is .413. So he's a little above average.
To compare, here are the slugging percentages for the NL's two top catchers in 2018:
J.T. Realmuto FLA, .484 SLG; Yasmani Grandal LAD, .466 SLG.
Bottom line here is that Buster Posey's 2016-18 .803 OPS is good, but he's not going to be (and never has been) an offensive juggernaut. It is his extraordinary catching skills and his ability to get on base that makes up for Posey not being a high-end power-hitting run producer.
Going forward, Buster Posey has made it clear he wants to be behind the plate. Which is good, because the more games Posey can catch each season from this point on, the more value he brings to the Giants.
How many games will that be? Stay tuned.
What happens with the Giants' top two iconic stars under the leadership of new President of Baseball Ops Farhan Zaidi will be fascinating to track going forward.