Panthers running back Christian McCaffrey is a perfect fit in the team's offense, and he's emerging as one of the best at this position in the league.
McCaffrey is the total package, as he can run both inside and outside, and can also catch passes out of the backfield — creating mismatches against opposing linebackers that the team has been able to exploit.
And he has a great cheerleader helping root him to success off the field as well. McCaffrey has been dating Brooke Pettet since their time at Stanford, and she's stuck by her man during his time in the NFL.
Here are some photos of McCaffrey and Pettet.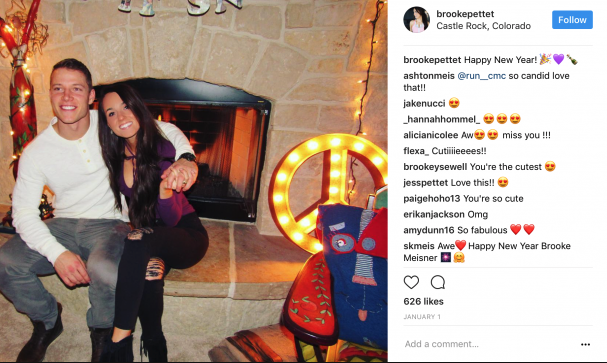 \