With the NHL All-Star game just under a month away and the division captains selected, it's time to take a look at who might be heading to San Jose. First, let's take a look at the format for the All-Star game. Eleven players from each division will be selected with six forwards, three defensemen, and two goalies making up each team. Each NHL team must have at least one player representing them to ensure all fan bases have someone to cheer for.
Let's take a look at who are the most deserving All-Stars. Four players have already been selected by the fans: Auston Matthews will captain the Atlantic Division squad. Alex Ovechkin will lead the Metropolitan Division team. Nathan MacKinnon is captain of the Central Division group, and Connor McDavid is captain of the Pacific Division skaters for the third consecutive year. This means that four teams already have one player in the All-Star game but can still have other players representing them.
Keep in mind that there is still just under a month to go, so things can change very quickly. The Atlantic Division is by far the hardest division to predict the roster as the Tampa Bay Lighting and Toronto Maple Leafs alone have so many talented, big-name skaters that deserve to go. The Atlantic Division roster prediction is as follows:
Atlantic Division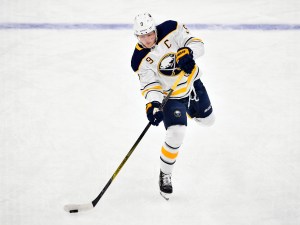 Auston Matthews – Toronto Maple Leafs (F) (Captain)
Frederik Andersen – Toronto Maple Leafs (G)
Morgan Rielly – Toronto Maple Leafs (D)
Nikita Kucherov – Tampa Bay Lighting (F)
Brayden Point – Tampa Bay Lightning (F)
Jack Eichel – Buffalo Sabres (F)
Jaroslav Halak – Boston Bruins (G)
Max Domi – Montreal Canadiens (F)
Dylan Larkin – Detroit Red Wings (F)
Thomas Chabot – Ottawa Senators (D)
Keith Yandle – Florida Panthers (D)
These were some very hard decisions, and a few players got left off that are All-Star worthy. Florida's Jonathan Huberdeau has played outstanding this year, but because of restrictions like the number of forwards and at least one player representing each team, a defenseman was needed instead. That blueliner is Keith Yandle. Yandle is third among defensemen in points (31) and has been a big part of the Panthers' defense.
Toronto's Mitch Marner was another big name left off the team, but with Auston Matthews already selected as the captain along with Maple Leafs' netminder Frederick Andersen, and Morgan Reilly leading the way at their positions, there was simply no room for Marner on the team.
Sniper Steven Stamkos is another big name that was left off the list and was one of the hardest to leave off. As of the date of this post, the Lightning's Nikita Kucherov leads the Atlantic Division in points and Tampa Bay's Brayden Point is the overall best player on the team with twenty-plus goals and assists. However, Stamkos has had a fantastic month of December, accumulating 15 points. It is quite possible that Stamkos may earn a spot on the team instead of Brayden Point. Bolts' goalie Andrei Vasilevskiy is another name that was hard to leave off this list.  The young Russian has made some unbelievable saves since coming back from a broken ankle. However, because of the injury, Vasilevskiy doesn't have a large enough sample size to beat Andersen and Jaroslav Halak.
Metropolitan Division
The Metropolitan Division, for the most part, is easy to pick. However, the New York Islanders lack of All-Star candidates made things a little more difficult. The Metropolitan Division roster prediction is as follows:
Alex Ovechkin – Washington Capitals (F) (Captain)
John Carlson – Washington Capitals (D)
Sidney Crosby – Pittsburgh Penguins (F)
Kris Letang – Pittsburgh Penguins (D)
Seth Jones – Columbus Blue Jackets (D)
Sergei Bobrovsky – Columbus Blue Jackets (G)
Taylor Hall – New Jersey Devils (F)
Claude Giroux – Philadelphia Flyers (F)
Kevin Hayes – New York Rangers (F)
Sebastian Aho – Carolina Hurricanes (F)
Thomas Greiss – New York Islanders (G)
While each team has a few standout players, the Islanders lack of talent makes predicting players problematic. The first noticeable player that is not on this list is the Capitals' Nicklas Backstrom. While Backstrom is having a fantastic season, he is overshadowed by superstar forward Alex Ovechkin, and because of the need for defensemen, teammate John Carlson is an obvious choice, leaving little room for Backstrom. Washington goalie Braden Holtby is another big name missing from the roster, but Sergei Bobrovsky currently ranks first in wins in the Metropolitan Division and Thomas Greiss is by far the best player for the Islanders, leaving no room for Holtby.
The New York Rangers' star goalie Henrik Lundqvist is in a similar situation, and with Kevin Hayes ranking in the top fifteen for skaters in the Metropolitan Division, it's hard to fit Lundquist in. The only way Lundqvist makes it is if Mathew Barzal is selected from the Islanders. Seth Jones may look like a questionable decision over Artemi Panarin, but Jones is the third best defensemen when it comes to points in the Metropolitan. Cam Atkinson and Phil Kessel are both in a similar situation, with so many talented forwards and few defensemen, there is no room for them.
Central Division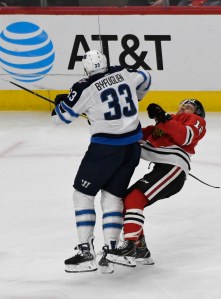 The Central Division was perhaps the easiest to pick because the talent is very evenly distributed, nonetheless some big names were still left out. The Central Division roster prediction is as follows:
Nathan MacKinnon – Colorado Avalanche (F) (Captain)
Mikko Rantanen – Colorado Avalanche (F)
Mark Scheifele – Winnipeg Jets (F)
Dustin Byfuglien – Winnipeg Jets (D)
Pekka Rinne – Nashville Predators (G)
Roman Josi – Nashville Predators (D)
Mikael Granlund – Minnesota Wild (F)
Ryan Suter – Minnesota Wild (D)
Tyler Seguin – Dallas Stars (F)
Patrick Kane – Chicago Blackhawks (F)
Jake Allen – St. Louis Blues (G)
Blake Wheeler has had a fantastic season, but Winnipeg's Mark Scheifele has been the best player for the Jets by far, and Dustin Byfuglien is one of the top defensemen in the division, so Wheeler, unfortunately, gets left out. Jets goalie Connor Hellebuyck finds himself in a similar situation and with goalies like Pekka Rinne, Jake Allen and Ben Bishop in the mix Hellabuyck is out. Gabriel Landeskog is a stud blueliner for the Avalanche but is overshadowed by both Mackinnon and Rantanen who lead the Metropolitan in points. The Dallas Stars' goalie Ben Bishop is having one his best seasons with a .923 save percentage which makes him a viable candidate. Unfortunately, only two goalies are allowed to make it, and with multiple netminders who are deserving, Bishop is left out. Zach Parise is left off this list due to the limited number of forwards and teammate Ryan Suter being one of the top defenders in the Metropolitan Division.
Pacific Division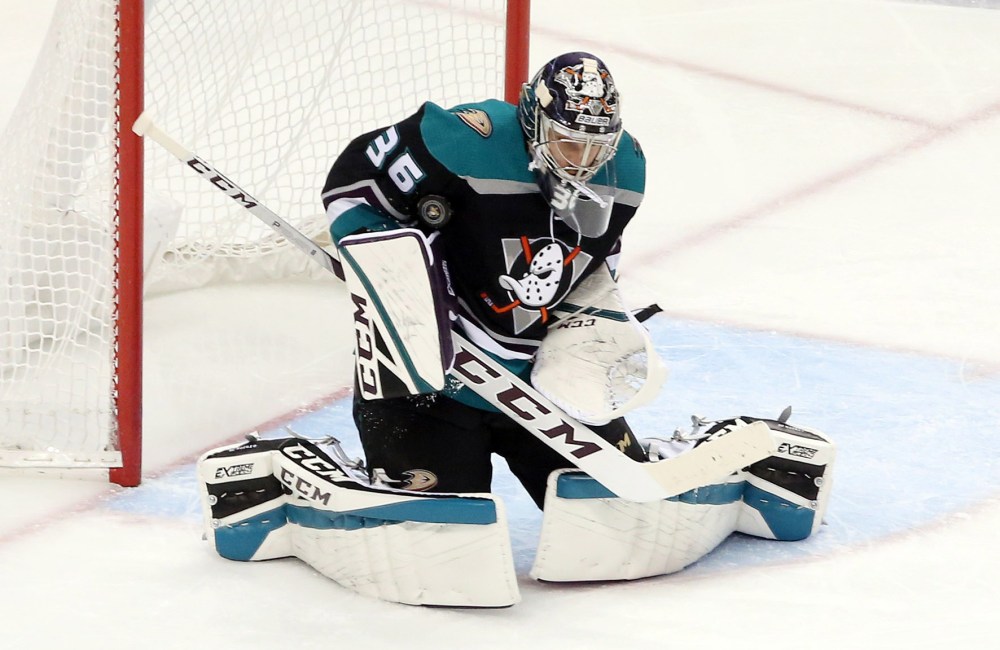 With the All-Star game being held in San Jose this year, the Sharks are bound to have at least two or three players make it. The Lightning had four players represent them last year when Tampa Bay was the host city. The Pacific Division roster prediction is as follows:
Connor McDavid – Edmonton Oilers (F) (Captain)
Leon Draisaitl – Edmonton Oilers (F)
Johnny Gaudreau – Calgary Flames (F)
Mark Giordano – Calgary Flames (D)
Logan Couture – San Jose Sharks (F)
Brent Burns – San Jose Sharks (D)
John Gibson – Anaheim Ducks (G)
Elias Pettersson – Vancouver Canucks (F)
Marc-Andre Fleury – Vegas Golden Knights (G)
Oliver Ekman-Larsson – Arizona Coyotes (D)
Anze Kopitar – Los Angeles Kings (F)
Calgary is the team that will suffer the most, as they have many talented players but due to position limitations and every team being represented, the Flames will not have all players that are All-Star worthy. This will probably keep Sean Monahan, Matthew Tkachuk, and even David Rittich off the team.
Well, there it is, your 2019 All-Star participants. Let us know what you think and who you think should or shouldn't be on this list in the comments below.
Follow us on Twitter @NHLShout and "Like" us on Facebook. You can also email us at [email protected]nhlshout.com.