Preview and Prediction: Washington Redskins vs Dallas Cowboys
Usually after the Thanksgiving season, we begin seeing teams evolve and mesh well together in what is to be the last push towards a postseason berth. Teams are starting to put their foot on the pedal and realize the importance of execution on every play in every game as we wind down towards December.
Coming into this Thursday night matchup between the Dallas Cowboys and Washington Redskins, no one expected both teams to be below .500 and face significant injuries on both sides of the ball. Both teams are in the thick of the playoff race and face an uphill climb still trying to make adjustments in their lineups. Their best option is to gain a wild-card spot, considering the soaring Philadelphia Eagles, who have basically won the division and would have to lose out in order to not clinch it.
Redskins Offense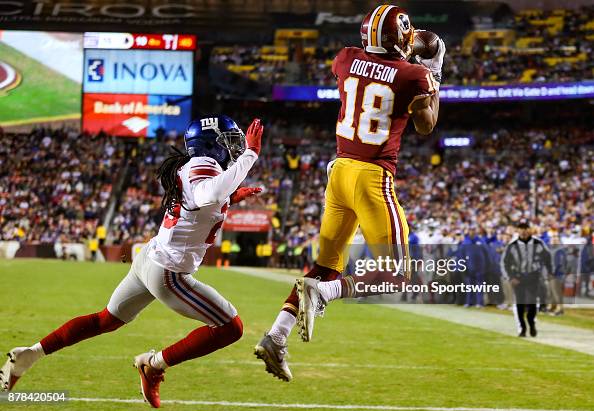 The Redskins have been without their former Pro-Bowl tight-end Jordan Reed for a large portion of the season, as he has only started in five games and is going to miss his fifth consecutive game with a lingering hamstring injury.Filling in admirably for him will be tight-end Vernon Davis, who has 33 receptions for 527 yards and a touchdown. Another tough loss came to running back Chris Thompson, who was sent to injured reserve with a fractured right fibula in their loss to the New Orlean Saints two weeks ago. He was a catalyst for this offense with 294 rushing yards, 510 receiving yards, and six total touchdowns.
Keeping the Redskins afloat has been quarterback Kirk Cousins, who has been off to a fantastic season leading an offense that lost key wide receivers in Pierre Garcon and DeSean Jackson. He's thrown for over 3,000 yards with 19 touchdown passes and only six interceptions. This can be accredited to his hard work ethic and a talented offensive line. He also had to adjust without the offensive schemes by former offensive coordinator Sean McVay, the current coach for the Los Angeles Rams.
Redskins Defense
The Redskins defense has been marred by injuries that started by in the preseason leading up to Week 12. It first started with the quad injury to nose tackle Phil Taylor, a former 2011 first-round draft pick of the Cleveland Browns. Another key loss came to defensive lineman Jonathon Allen, who was showing strong signs as an impactful interior pass-rush, helping to collapse the pocket. His durability and stamina also were beneficial traits that allowed other teammates to play fewer snaps and, therefore, be more efficient and effective in getting a push at the line. This defense still has depth and has been getting other players back to counterbalance these defensive losses such as DeAngelo Hall, a three-time Pro Bowler.
Cowboys Offense
Despite having a top-five offensive line, the talent behind it has been defaced with the six-week suspension of star running back Ezekiel Elliot. Elliot was off to another stellar season, rushing for 783 yards in eight games with seven touchdowns. Elliot forced opposing defenses to pay extra attention to him, which left more isolation plays for wide-receivers Dez Bryant, Cole Beasley, and Terrance Williams. Dak also added another dimension by having the ability to extend plays and roll out of the pocket to gain his own yards. With all these moving pieces, the Cowboys were a well-oiled machine poised for at least a wild-card berth. However, with Elliot's suspension, the offense has sputtered mightily, producing a total of 22 points in three games. And against a hungry Redskins defense, this could be a nightmare.
Cowboys Defense
On top of a stagnant offense has been an ineffective defense. It all starts with the injury to All-Pro linebacker Sean Lee, who is set to miss his third straight game with a lingering hamstring injury. In his three-game absense, the Falcons, Eagles, and Chargers steamrolled their ways into 20+ point victories and stamping their mark all over this Dallas defense. It's obvious that Lee is the centerpoint and leader of this defense because they are crumbling faster than Jenga blocks at the given moment. In the five games Lee has missed, the Cowboys have gone 0-4. This is concerning and needs to be addressed in next year's draft. Depth should prevent this from happening.
Prediction:
Injuries are making it difficult for both of these teams to stay relevant in the playoff picture and even stay competitive in the second half of the season. Statistically, they both are relevant for the wild-card and should put it all out on the line in front of national audience. Expect a low-scoring affair for this divisional game, where the intensity will be high and drives will be stalled early. I anticipate Cousins finding success through the air, as he's shown the pass few games with his bevy of receivers especially rising newcomer Josh Doctson from TCU. The Redskins have proven to beat teams on the road and will do it again. Perine will find success on the ground and control the time of possession and open up the field for Cousins to hit some of his targets. Redskins 24-20
[polldaddy poll=9886459]