Types of martial arts for self-defence. Individual and group classes with Krav Maga instructor, their effectiveness. The services of the Krav Maga instructor Mikhail Peleg. Importance of physical training for self-defence.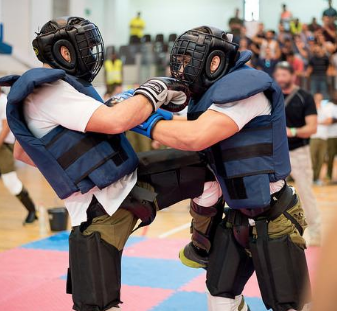 It is important for a man not only to keep himself in good physical shape but also to have self-defence skills. Therefore, you have the opportunity to choose one of the martial arts and learn how to master it to perfection. We will focus on several types of martial arts: Krav Maga, Aikido and Muay Thai. Your task is to choose a good instructor and start training.
How are the instructor-led classes arranged?
Training with an instructor is much more effective than learning independently. Individual lessons are the most effective ones. Instructor pays all the time to you and works on correcting your mistakes. For example, there is no big competition for Krav Maga, so it will not be easy for you to understand your skill level. You need an instructor who will teach you, point out your mistakes and tell how to avoid them. Instructor Mikhail Peleg has been professionally engaged in Krav Maga for more than 30 years. Due to the extensive practice, he can properly teach both tactical and combat self-defence.
You can also select a group program. For example, Mikhail Peleg offers special corporate training programs. There, on the example of others, you can see what mistakes that people make the most. At the same time, the instructor's task is to point out these mistakes in time and show how to turn your weak side into a strong one. In the group training, you see driven, more skilled fighters and aspire to learn from their experience.
Types of martial arts
Regardless of type martial arts you want to do, start with physical training. Systematic training will make you more goal-oriented, energetic and self-confident person. You can choose one of the types of martial arts for your own development and self-defence, as well as for training for special services.
Krav Maga. Unlike other types of martial arts, you will never see Krav Maga fights on TV. This is a hard full-contact combat action, the fundamentals of which were developed in Israel. Instructor Mikhail Peleg offers a quality training method for fluency in this type of martial arts.
Aikido. This martial art combines the proper physical and psychological training of the fighter. This is an effective system of self-defence, which offers the most efficient use of human energy.
Muay Thai. Bouts in Thai boxing are conducted according to strict rules. This is practically a free fight, as the literal translation of the style name. This martial art is also called the battle of 8 limbs, and it is based on striking technique.