Yesterday I headed to the mailbox not expecting anything special but when I pulled out the mail, hidden amongst the junk mail was a large envelope from the Arizona Coyotes. This could only mean one thing…
Hockey is almost here!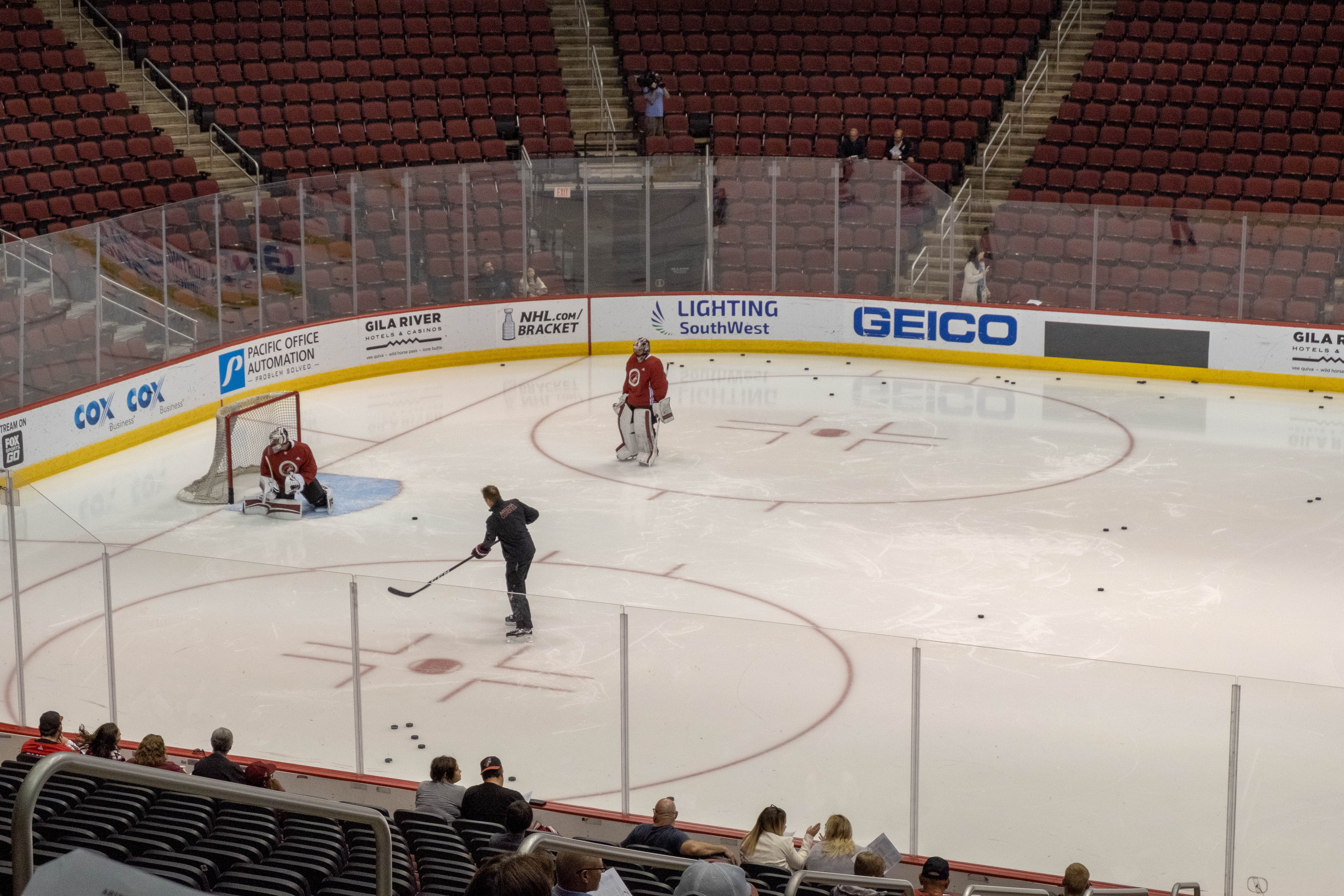 Summer is long and baseball gets old after a while, so I am grateful that hockey is almost here. If the end of last season is any indication, the Coyotes will be a force to be reckoned with. The Coyotes went 17-9-3 in the last 29 games and really started to gel. Tocchet's coaching style really started to click with the players.
What will this season bring?
I think the number one thing fans are looking forward to more than wins is the February 24th game when the Coyotes will retire #19. Shane Doan was the Coyotes for so many years it feels right to give him a real send off.
Fans will also see a slightly different team on the ice with the Coyotes trading Max Domi to Montreal. Domi was a fan favorite since his dynamic rookie season. Other than that trade the Coyotes did relatively minor changes to their roster. ESPN has a good summary of transactions here.
Fans hope to see an improved team, with a few more wins. They would love for the Coyotes to make the playoffs. I think getting a winning record and not fighting for last place would be an improvement. The playoffs will come as the Coyotes build the team and adjust to Tocchet's system.
Games to Watch
October 4th – Away opener against Dallas
October 6th – Home opener against Anaheim
November 21st against Vegas (everyone wants this to be the rivalry)
December 6th defending Stanley Cup Champion Capitals return to the desert
December 20th Max Domi and Montreal come to the valley
February 24th vs Winnipeg for Shane Doan's retirement
April 6th – final home game against Winnipeg
What are you most looking forward to this season?