Nothing can ruin my excitement about this Bruins team faster than a boring, shit team like the Arizona fucking Coyotes.  Harsh? I don't know, you tell me if this is a game you're excited to watch. The most interesting thing I've heard out of Phoenix is Shane Doan's reaction to the trade of Hanzal (presumably so he could be closer to his sister Gretal, nyuk nyuk):
"Well, it's really hard. Obviously he's a huge part of our team and someone that you get to play with for 10 years and you appreciate and you understand how valuable and how … um you can't really replace him and the fact that we just continue to uh … seem to go … I don't know. It's hard to understand exactly, I mean you understand people's hands are tied and you just don't get it,"
What were you expecting buddy? Your team is in the crapper, did you think you were going to be buyers?  Watch the video because the quote alone doesn't really do it justice, he looks so fed up.  He's the old man who just wants the damn management to get off his lawn.  I get that your 40, almost out of time and want to be competitive, but your team is the least successful coyotes since Wile E.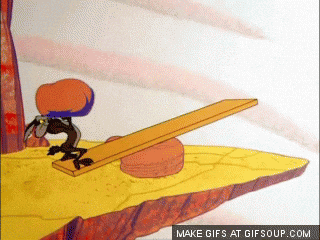 Arizona has just a paulty 51 points in 61 games.  The only team they lead is Colorado, and lets not even pretend thats an accomplishment.
On to the Bruins.  I'm a big enough man to admit when I am wrong.  After the firing of Julien, I said that Cassidy would not make the Bruins a better team, but from the sample size we have, I was dead fucking wrong.  They're home 5 out of the next 6 games, so I'm curious to see how they do during this upcoming stretch.  They've more unbearable at home than a housewife trying to get her online multi-level-marketing business off the ground.  If they're able to turn that around and keep this level of play up…
---
AT A GLANCE:
---
HE'S ON FIRE:
---
TRADE DEADLINE WATCH:
I originally had a nice write up here, but modern technology being what it is, it didn't save and I lost it, so you need to settle for screenshots.
Bishop and Shattenkirk are by far the most interesting here.  Also, enjoy your shitty Alexander Burrows, Ottawa.  I was actually scared that the Bruins were going to trade for him.
---
Support Days of Y'Orr on Patreon! 
We have plans.  Big Plans.  Sexy Plans