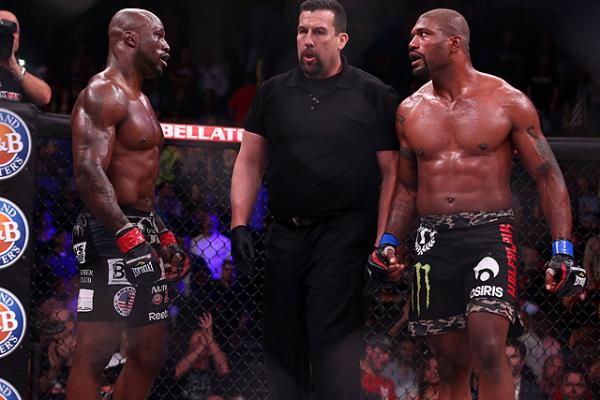 Heavyweight Bout: Muhammed Lawal (20-6) vs. Quinton Jackson (37-11)
Luke Irwin: Holy shit, Rampage, 253 lbs, Two-hundred and fifty-three? Jackson's cardio was shitty at 205, now that he's cultivating mass at a hellish rate, it's only going to get worse. This fight is going to blow. Lawal via UD.
Nolan Howell: This is a tough fight to predict given the weight class and the aging of both. Jackson is the older fighter and he is fighting at heavyweight, which is not really a good look considering his often criticized training regimen. King Mo has never really been the same fighter since a staph infection in his legs five years ago, but it is hard to gauge that as his career has featured peak-and-valley quality opponents.
This boils down to wrestling and what King Mo can take standing. Rampage still has power and Mo wilted against Mirko Cro Cop in Japan last time out. Mo will have to take a few to get Rampage down unless he has the ability to get low and try to secure a takedown in the middle of the cage. That, or he can pressure him against the cage and count on Rampage gassing. Because of those multiple paths to victory compared to the one for Rampage, Mo is the safer pick. "King Mo" Lawal by unanimous decison.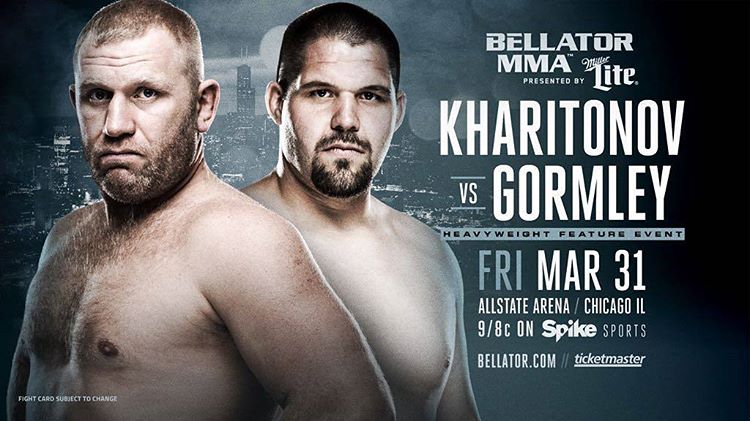 Heavyweight Bout: Chase Gormley (14-5) vs. Sergei Kharitonov (23-6)
Luke: Bounceback fight for The Paratrooper, as they clearly want to give him someone starchable, and four of Gormley's five losses are by KO/TKO. Kharitonov via R1 KO.
Nolan: Kharitonov is not what he used to be, but Gormley is not particularly excellent at anything besides being an okay wrestler. Unless he can put that to use, it seems elementary that even a withered Kharitonov will piece him up on the feet early and often. Sergei Kharitonov by first-round KO.
Featherweight Bout: Emmanuel Sanchez (14-3) vs. Marcos Galvao (18-7-1)
Luke: It's an Emmanuel Sanchez fight, so weird scorecards incoming! Sanchez via SD.
Nolan: Expect a weird fight here. That is really all I have as both are very good fighters who are capable pretty much anywhere the fight goes, but with Sanchez's weird streak and this being Galvao's first move up to featherweight in a long while, I will take Sanchez by his special method of victory. Emmanuel Sanchez by split decision.
Lightweight Bout: Jake Roberts (7-1) vs. Steve Kozola (7-0)
Luke: How the hell are you going to be named Jake Roberts and not have a single "Snake"-related nickname? Bad snek. Kozola via R2 TKO.
Nolan: Jake Roberts by DDT.
Featherweight Bout: Lloyd Carter (10-8) vs. Noad Lahat (10-2)
Luke: Lahat is pretty clearly being built by Bellator into a marketable asset as a fighter, and this is a showcase for him. He's a submission fighter going against a man with five submission losses. Lahat via R1 Submission.
Nolan: Noad Lahat by first-round submission.