For all the doom and gloom in the Pittsburgh media and fan base on Pittsburgh sports after the Pens laid an egg in Game 6, you'd have thought Washington had won Game 7 before the puck even dropped.
No one took into account that Geno said no.
As it turns out, Jim Comey isn't the only one getting fucked in Washington this week.  And after watching last night's game,  no one would fault Barry Trotz if he opened an investigation into Ovechkin colluding with the Pens to get them to the ECF.
And when you go back and look at the story of the 2016-17 Washington Capitals, the only thing anyone is going to remember is how the Penguins owned them from their first game to their last.  From getting a Cup banner shoved down their throats on opening night to barely even showing up in Game 7 against your biggest rival, you've got to wonder how the Caps can afford to let the Pens live rent-free inside their heads in this economy.  But hey, maybe the Pens will give them a kickback on the savings to throw another banner up next to that 2016-17 Presidents Trophy banner.
You really see the true colors of teams in games and series like this.  One team showed they have balls the size of hand grenades.  The other showed their balls looked like they were blown off by hand grenades.  Because when May rolls around, you can take it to the bank that Washington isn't beating Pittsburgh.  And in 10 games with the Pens on the brink of elimination against the Caps, they've now won 9 games and moved to 8-0 all time when scoring first in those games, including 2 Game 7s in the Crosby/Ovechkin Era.
Make it 6-0.
FIRST PERIOD
HCMS made a few more tweaks to his G6 lineup, putting Rust up with Crosby and Grendel, moving Hornqvist down with Bones, and reunited Kunitz-Malkin-Kessel.  Wilson and Rowney in for Hags and Kuhnhackl for some fresh legs and new life.  T defense stayed the same with the exception of Schultz and Weedle flipping.  Mom's Spaghetti healthy enough to back up MAF, which was both great and awesome.  Blend it all together and it was a recipe for success.
At home, Game 7, you just knew the Caps were going to bring it in the opening five minutes.  And they were dominant from the opening puck drop.  It can be summarized in .gif form, which included Fleury making a mess in his jock behind the net to set up a scramble drill in front. Not sure how the puck stayed out, but that was a sentence fragment that was uttered no less than 18 times.  Game's over just 1:15 in if that puck finds a way across the goal line.
After weathering the storm in the opening couple of minutes, the Pens settled into the game and started to impose their will upon it by creating in the offensive zone, including a big time chance for Evergene nearly 6 minutes into the contest.  Made Orlov and Niskanen look dumber than Niskanen already looks.  Holtby with the critical save leading to Malkin chasing down his rebound and tripping up Oshie.  It was the Oh Shit moment to end all Oh Shit moments.
Despite Washington registering the first 4 shots on goal, it was the Pens who had the next 4, including hold the Caps first PP to a grand total of 0 shots.  Pens PK was a mess for the first 40 seconds of the kill, but Washington was only able to miss a couple empty nets and hit the post.  Only.
Before the end of the period, the Penguins would get a powerplay of their own as noted trash boy Tom Wilson tripped up Guentzel because he's a noted trash boy.  Pens would've probably been better off staying at 5v5, though, as it was the Caps with maybe the best chance on the Pens PP.  MAF also said no to take us into the second scoreless.
All around decent period for both teams.  Pens actually outshot the Caps 10-8 and took less shots from Washington over a 13+ minute stretch than Reagan took in Washington. No surprise that the Pens success came from the D was activating in the offensive zone all night.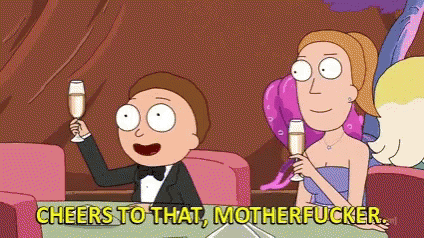 SECOND PERIOD
Much like the start of the first, the start of the second was sloppier than that first time you drank Vladdy.  Caps dominated play, but Fleury was hell-bent on keeping the game 0-0, denying Eller all alone in front once more about 6.5 minutes in.
But with 11:11 remaining in the period, the new Mr. Game 7 Bryan fucking Rust made a wish to open the scoring.  Grendel got into the zone on the elite transition play and took a Niskanen clothesline to get the puck in deep.  If karma existed, it manifested itself in the form of Niskanen's clearing attempt.  It was like he was back playing for Dan Bylsma with Ovi just standing flat-footed at the blueline dicking off.  Cole controlled the bouncing puck with a Letangian keep-in at the point to get it to Sid in the slot.  No doubt Crosby wanted that puck back on his tape in front, but what a goddamn feed from Jacob to find Brust on the backdoor.  1-0
https://gfycat.com/CalmPreciousHoverfly
Speaking of getting scored on in the backdoor……….
Then, after getting gifted another powerplay for being down a goal in an elimination game just under 2 minutes later, Washington continued to not have shit go their way.  The Pens didn't have a ton of trouble killing it off, but right after it expired, Timothy Jimothy Oshie missed a wide open net and Fleury absolutely robbed an Ovi one-timer from the slot with the shaft of his stick.  He thanked his shaft with a nice, supple, dry rub.
All this before Backstrom came within inches of scoring himself at the end of the period as Fleury went back to desperation mode, but that'd be all she wrote on the Caps night.
THIRD PERIOD
Because instead of the Pens sitting back with a receding sac, they came out firing in the third.  For a minute, it looked like Holtby was going to keep Washington within striking distance.  But he, Shattenkirk, and Ovechkin had alternative definitions of "striking distance."  Sheary-Bonino-Hornqvist came out dick swinging and introduced Shattenkirk to The Pain.  Miserable attempt at a clearance, but what a play Jultz made at the point on yet another weak Ovechkin play for Horny to give everyone ragers.  2-0
Barry Trotz didn't have an answer as the Pens just kept bringing it.  Cullen and Hornqvist combined to nearly make it 3-0 two minutes later with the latter earning the Pens their 2nd and final PP of the night on a slashing call.  PP was dominant for what felt like the first time in forever, slinging the puck around like Brett Favre before the pain killers, spending damn near the full two minutes in the Capitals zone and hit the post one or 5 times.  Just couldn't find that elusive 3rd.
In the ultimate twist, Brooks Orpik moved to show his first signs of leadership at age 36 by choosing to bench himself for 5 minutes by picking a fight with Scott Wilson for some reason.  Then, in one last final attempt to not pass the Game 7 baton to Bryan Rust, risky shitlord Justin Williams showed up for the first time all night to make some silly glove save on Rowney with Holtby roaming out to Idaho to yet again deny the Pens their 3rd goal.  Clutch performance from Williams, really.
https://gfycat.com/SolidGrandioseHorsefly
Holtby pulled for the extra skater 2:15 left, but it wasn't making a difference.
https://gfycat.com/ColorlessUnlinedCob
https://gfycat.com/CheerfulThankfulDikkops
https://gfycat.com/PepperyCandidEmperorshrimp
Holtby couldn't even break his stick right in Game 7.  Sad!
Game.
NOTES
Justin Williams retire bitch
Effectively, this could've been Fleury's last game as a Penguin.  Instead, he cranked out a shutout with Murray looming after 2 straight forgettable games.
Eastern Conference Finals again feels so damn good.  Ottawa awaits.  Series opens Saturday night at the Paint Can.  Do it.