All right, Pens fans.  Let's have a little chat.
Do me a quick favor and take a look at a calendar.  Remember the month- it's important.
Got it?  Good.
During this month, the opening month of hockey, the Penguins have already played 13 ice hockey games.  At the time of this post, that is more than any other team in the NHL.  Conversely, 3 teams have played under 10 games so far.  We've all had the number of back-to-backs the Pens play stamped into our skulls, so none of that bears repeating.  But so far, 4 of those 13 games played have come as the second half of back-to-backs.  All 4 of which have come on the road.
For a team that has played roughly over 9,000 games over the last two seasons, that's Brutal with a capital B.  These aren't excuses. These are facts.
After watching the games in Chicago and Tampa (x2), last night's game seemed over before it was already played.  We've seen how this story played out already.  Hell, this recap could've been written a goddamn week ago.  If you were to go online to bet on a Pens win in these types of backend-of-the-back-to-back ass-whooping games, the betting sites would crash and your computer would burst into flames.
As it turns out, no one would've known the difference.  The Pens got their shit kicked in again and by the end of the first period, the game was comfortably over.
Now, none of us lowly bloggers can sit here and tell you why the Penguins can't seem avoid vomiting on their sacs in these back-to-backs.  Neither can anyone else for that matter.  For fucks sake, they've gotten outscored 29-7 in these 4 losses.  That, in itself, is an anomaly that probably couldn't be replicated by the worst teams.
In natural, sports-fan instinct, we continue to look to god for answers.  Is it fully on the lack of the existence of a quality backup (this isn't a knock on Casey DeSmith, who prior to last night had played a total of 0 NHL games)?  Is it because they have in fact played over 9,000 games over the last 2 seasons?  Is it because they know that they can afford to sacrifice 4/13 October hockey games because who gives a shit?
It's probably a combination of the three, but getting blown out in 3 of 4 games at the very least….sucks.  Last night, it was the avoidable mental mistakes/turnovers that were their undoing.  Usually, that's a sign of fatigue.  Again, these aren't excuses.  These are facts.
Admittedly, it is concerning when you look at how and why they're getting blown out 3 times in a month.
HOWEVER…
This is a team that has just won two straight Stanley fucking Cups.  Maybe, just maybe, they've done more than enough over the last two years to at least grant them a grace period until at least 2018 without the calls to blow it the fuck up; without the "HCMS isn't playing my preferred lineup!"; without the the failed understanding that it's still just October.
If a couple of bad games in October are the end of the damn world, how in the holy hell did anyone survive two straight Cup runs?  Or the Mike Johnston Era?  Or blowing a 3-1 series leads?  Or 1996? Or 2010?  Or 2011?  Or 2012? Or 2013?  Or 91-92, for that matter?
This may be a little upsetting, but maybe, as a whole, it's time to grow up.  There is still a lot of hockey to be played by the team currently sitting 2nd in the Metro Division; a team that employs two of the greatest players to ever play the sport.
Going down that road is nothing more than getting jammed for the sake of getting jammed.  Going down that road is nothing more than chickenshit, childish, entitled behavior.  Leave that shit for Maple Leaf fans.
I'm not gonna sit here and tell you how to be a fan.  That, too, is as dumb as it is stupid.  The frustration with watching this team get absolutely rocked 3 times in a month is entirely understandable.  The sweeping absolutes and overreactions are not.  Sure, the Penguins worst enemy has been the Penguins themselves in these B2B games.  It sucks, but that shit happens.
Spoiler alert: Teams play like shit a lot over the course of an 82 game season.  This isn't some novel, new concept.
Now, to the Jets credit last night, they were tenacious to force the turnovers they forced.  They played a really good hockey game, capitalizing on every mistake the Pens made to punish them for turning the puck over time and time again…
and again..
and again…
and again…
and again…
…and score 3 goals in 34 seconds, chasing Murr in the process.
And that was just the first period.
The bad news: Even if you wipe the first period off the board, the Pens still lost 2-1.
The good news: Losses like this still only show up as 1 loss in the standings.  You don't lose extra points for getting a shit shower.  And if the Pens are in a position in April where they're worried about a playoff spot because of goal difference, then they don't deserve to be there in the first place.
The other good news?  They have an immediate chance to pull themselves out of it on Wednesday and Thursday, taking in their 5th back-to-back of the season in Edmonton and Calgary.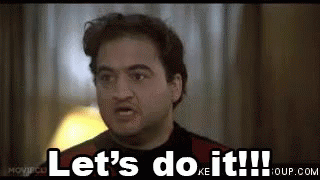 LGP.