Coming off the heels of the annual Western Canada+Minnesota road trip, where the Penguins brought home a total of 3 points from 5 games, the Pens have to travel to Washington and Nashville back to back this weekend.  There is a hell, believe me, I've seen it.
Sandwiched in between that shitheap of a schedule, though, was just what noted science doctor man (me) ordered: a home game against a sad, sorry, hapless, and now 2-13-2 Phoenizona Coyotes.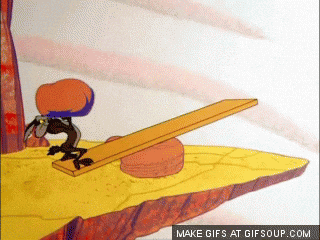 Now, let's preface this by pointing out that the Desert Dogs may end up being a really good team some day.  They've loaded up on a lot of top end, skilled forwards and have a cornerstone defenseman or two.  Fifteen year old GM John Chayka has made a lot of the right moves since being abducted out of his parents basement, most notably telling Shane Doan to pack his shit.
[Side bar: What a sack of shit Shane Doan is/was, too.  The league is such a better place without that chode in it, even if the Yotes replaced him with like Zac Remaldo.  Fuck Shane Doan with a rusty spatula.]
However, the Coyotes may also been doomed to be absolutely goddamn terrible for the rest of their piss poor existence.  Selection bias be damned, but have we seen teams load up on that sort of young skill and actually turn out to be v bad?  Was it here?  Or maybe here?  Definitely here.
That being said, they are just pups right now.  They have a lot of growing and learning to do, like learning how to not shit on the floor of someone else's house after being there for like 3 minutes.  Because sometimes, all it takes is 3 minutes to get beat in this league
GOALS
PIT – 1st Pd./0:59 – Schultz; A: Malkin, Phil! – 1-0
As noted immediately above this clause, it took the Peng just 59 seconds to get on the board last night.  HCMS mixed up his lines a bit, putting Bake on the left side with Malkin and Phil.  Spoiler alert: They were the best damn line of the game and it wasn't even close.  And just seconds into his first shift back after missing 6 games with a concussion, Run The Jultz got his second goal of the season, giving the Pens their like 4th 5v5 goal of the season or some shit.  And it was eerily reminiscent of the Pens team that we've been used to seeing at evens.  They were all over the Yotes, opening them up more than Mia Khalifa opens up for professional athletes.  With one turnover and an elite transition, they were off to the races on a 4v2.  No one wanted to pick up Malkin coming late and with the Yotes spread wide, he took Phil's cross ice feed to dish it down low to Jultz.  He was able to catch Raanta cheating towards Guentzel on the back peg and finish off the break on the one timer.
PIT – 1st Pd./3:07 – Malkin; A: Phil!, Guentzel – 2-0
Then, on just their second shift of the game, the Guentzel-Malkin-Phil line punished the Yotes once more.  Much the same, they hit them in transition after overloading them on the strong side of the D-zone to force a turnover.  Our lord and savior used his magical god powers to corral Bake's cross-zone feed and get it immediately on net, where Gene was driving.  Raanta, unable to keep hold of the jesus puck, left it hanging in midair for 71 to bash home and effectively put this game to rest with under 57 minutes left to play.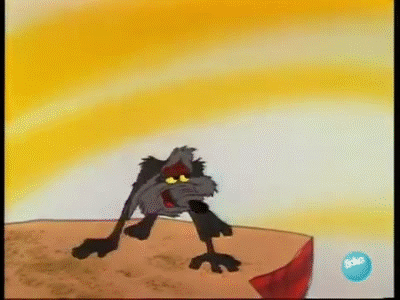 ARI – 3rd Pd./0:26 – Rieder; A: Fischer, Ekman-Larsson – 2-1
Even if the Yotes really truly had a chance to make something out of this game, they certainly didn't do themselves any favors by taking 4 straight penalties between Malkin's and Rieder's goals.  Credit to the Penguins, they weren't focusing on scoring powerplay goals last night.  They needed to pad their 5v5 Sh%.  Unreal awareness from this team.
Arizona would break Murray's shutout bid just 26 seconds into the final frame, however, breaking up ice after forcing a Sheary turnover.  Sheary, following the giveaway, was caught in no-man's-land covering for Maatta at the point.  Rather than passing Dvorak off to Schultz as he cut across the middle of the neutral zone, he took a couple of strides to follow him in anticipation of the puck going there.  That opened up a big lane for Fischer to hit Rieder screaming up the left wing to burst into the zone uncontested and leave Murr with little chance on the wrister.
Right after that, too, Remaldo tried mixing it up with Reaves for some dumb idiot reason, mostly because Remaldo lacks any sort of self-awareness or self-preservation.  Reaves proceeded to laugh at the little pissant, presumably about only fetching a 3rd rounder for his "services."
PIT – 3rd Pd./6:06 – PPG –Phil!; A: Hornqvist, Malkin – 3-1
The Pengo would proceed to get two more powerplay chances following the Yotes goal.  On their 6th and final opportunity of the night, they decided going 0/6 on the peep would look bad for some narrative.  Halfway through the man-advantage, the Yotes looked like they had a much needed clear.  Then they didn't and were left to run around like they just opened an ACME package.  This time around, Gene would return the favor for Phil, walking in with enough time to order a non-Prime eligible item on Amazon and have it delivered two weeks later.  Hornqvist got enough of a piece of the wrister to have it deflect up and over Raanta to Phil lurking behind him, also with enough time to order and have delivered a non-Prime eligible item before also bashing the puck in out of the air.
With a goal and two apples, Phil was feeling it.  The beast needed fed, which led to some high quality, typical Phil moments.
Game.
NOTES
Jake-Gene-Phil were absolutely brilliant.  They were on the ice for 15 shot attempts for and just 8 against at 5v5 (Malkin was on for an extra one against somewhere in there, but whatever).
Murray was near flawless in a 24 save effort.  Just a normal, quietly solid game.
They scored a couple at 5v5, folks.  This is good.
Kris Letang: Also Good.  May have been one of his best, if not is best, game of the season.
It is worth noting that while the Pens PP is tied for 2nd in the league at 28.8%, they're clicking at just 10% on home ice, scoring just 2 goals on 20 chances.  This wile going 15 for 39 on the road.  That seems….odd and unsustainable on both accounts.
Pens head to Washington on Friday night before taking a trip to Nashville Saturday night.  Kinda dumb.  Kinda whatever.  Go Pens.