"They said you're nobody til someone kills you."
Pretty sure that was written about the Penguins 4 game winning streak.  That's what B.I.G. said, so I do too.
Single goal losses like last night are a lot easier to stomach when A) they come on the heels of a 4-game winning streak and 2) the Penguins actually play well.  It's easy to see that those two things go together, too.
It may be time to announce that the Stanley Cup Hangover may indeed be over, folks.  Because for this Penguins team, pucks are finally starting to go in the net.  The good things they've done all season long are finally starting to pay off, even if they do still get a bit of rotten luck from time to time (see: the GWG last night).  They are beginning to look like a team that has their shit together after having to basically walk through a minefield at Chernobyl for the opening two months of the season.  Morale seems to be up too, which is both good and nice.
Amazing what a 4 game winning streak does, eh?  Like drinking a beer in a holy water shower, you guys.
But with everything, it all dies eventually.
Fortunately for the Pens, they play their next 3 at home against very beatable opposition.
Gotta fancy them to start another streak on Thursday.
---
LINEUP
FIRST PERIOD
Before you even had a chance to sit down and open Twitter, Jarry was making a huge save on Kevin Hayes just seconds into this one as he got himself a breakaway on an offensive zone turnover.
Despite nearly going down 1-0 about 30 seconds in, the Pengos tilted the ice in their favor for about the next 7 minutes, but by and large it was the Rags getting all of the shots on goal, limiting the Pens to just 4 shots on goal in the opening frame.
One of the shots that did not count as being on goal came with about 6:30 to play in a sentence that should never ever be written and may never be written ever in the history of the sport:
Justin Schultz hit Ryan Reaves with a bomb of a pass to spring Reaves on a breakaway.  Reaves would hit the post to leave the breaking of the internet to the FCC.
It was one of about 3 times in the final 10 minutes of the period that the Pens didn't fuck up moving the puck through the neutral zone.  The second came with just under 5 minutes to play at the hands of Hornqvist.  As soon as he gained the zone and pulled McDonut to the wall, Shearycut across the front of Holden to take the little area pass from 72 and throw a shot off of Holden, but you will never stop a Patric Hornqvist from keeping a play alive.  Unreal effort to set up Sheary to crash and cash.  1-0
But about 90 seconds later, the Rangers would neutralize the Pens lead after getting a bit of an extended shift in the Pens zone.  Zuccarello would latch onto his own blocked shot after edging out Dumoulin for it before finding some guy whose name is actually fucking Boo to fire a shot fivehole on both Rowney and Jarry. 1-1
A minute later, the Pens would have to kill off a Cole tripping penalty on Dick Trash.  This is notable because Nash landed on Jultz and knocked him out of the game.  More on that later.
SECOND PERIOD
It honestly felt like the Pens played the entire 2nd period in the Rangers zone, attempting 22 shots at 5v5 to the Rangers 11, including getting a total of 23 shots on goal to the Rangers 8.
And with 12:49 to play, it was Guentzel-Malkin-Kessel putting the Rangers in a latex gimp suit and dominating them, putting them through the spin cycle for what felt like forever.  Maatta's pinch down the wall to help Guentzel out on the cycle allowed Phil! to find some soft little area to sneak into and wire home a 1T.  2-1
Could legit watch Phil ghost around the offensive zone all damn day.  So much to love about this goal.  Maatta activating meant Phil had to cover him at the point, but as soon as the puck made it back to Guentzel, he knew exactly where to go to score the goal.  Malkin's drive to the net only made it that much easier on Phil.  Count em: Two Rangers followed Malkin while a 3rd went to Bake.  That meant someone was going to be open, especially with Vesey staying along the wall with Maatta.  That left Nash on an island all by himself having to cover both Hunwick and Phil.
About a minute later, the Pens would get their first of 3 powerplay chances of the night with Miller in the box for hooking Rust.  Despite not making it 3-1, the Pens kept their foot on the accelerator.  But just like that, the Rangers 4th line pulled the E-brake to neutralize the Pens lead.
In what really should've been a mismatch, Malkin ended up getting stripped of the puck high in the o-zone by Skjei, allowing Fast to outlet the puck to Paul Carey.  While that was going on, Skjei knocked Malkin's stick out of his hand, causing Gene to get back into the counter attack when it was too late.  Skjei took the feed from Carey, smoking Letang wide and driving in on Jarr Jarr, only to have his backhand effort stopped and banged in by Fast.  2-2
The Pens would get another PP late in the period with Shatmypants in the box for also hooking Rust.  This time, it only took about a minute for them to score following the kill with Zuccarello taking an awesome feed from Miller that split both Cole and Hunwick.  Zuc was in alone to have his shot get partially blocked by Hunwick, partially saved by Jarry, and fully goaled.  3-2
Gotta save that if you're Jarry.  No two ways about it.
THIRD PERIOD
Just 1:16 into the 3rd frame, the wheels very much could've fallen right the hell off on the Penguins as the Rags twisted up Hunwick and Maatta, leading to Hunwick hooking up Kreider Kleanse.  However, one thing you can always count on against playing Kevin Shattenkirk as the Penguins is that Andy Kaufman looking dipshit doing something to ruin everything.  A minute into the PP, he went off for slashing Sheahan to even things up and kill the Hunwick penalty.  And just 18 seconds after the 4v4 expired and the Pens got on the PP, Malkin swooped back to pick up the puck below his own goal line, picked his brain up, and hit Hornqvist with a stunner of a homerun pass to spring him on a breakaway.  No doubt about it.  3-3
Goals in 4 straight for Hornqvist.  Seems good.  Dat pass doe.
It'd be damn near all one way traffic for the rest of the game, but sandwiched in there was another goal.
Against the run of play and with 8:48 left in regulation, Jarry would be beaten for the 4th and final time.  At one end, the Pens generate another chance, but as the Ragnars regained control and broke the biscuit up ice to Buchnevich coming in up the right wing, his only option was to look for a centering feed to Smith or Desharnais.  The Pens had it defended nicely, but the forced pass caught Letang's skate at just the right angle to launch it over Jarry's dome and into the net.  Brings new meaning to the word unlucky.  4-3
Game.
NOTES
Phenomenal game from 59-71-81.  Really some magic brewing there, accounting for a 61+% shot attempt share while they were on the ice.
Can say the same thing about 43-87-72 and their ~58% on ice shot attempt share, but history has shown that threesome can dominate together
First game Pavelec has ever won in Pittsburgh.  First game Pavelec has faced more than 40 and didn't allow infinity goals, too.  Both of those are 100% accurate.
Bit of a tough game for Jarry.  Got double screened on the first goal, which you could argue Rowney should've blocked.  Got bone zoned on the second, despite making the initial save.  Should've stopped the third.  And got scored on by his own d-man on the fourth.  What can you do?
Jultz injury looked very much not good.  Nash landed super awkwardly and you could see Jultz holding his knee afterward.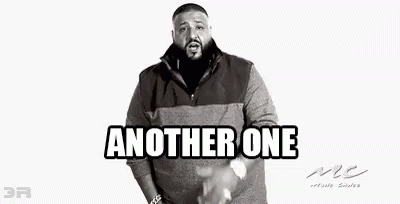 The Pens continue their 5 game homestand with a 4th straight game against a team from New York as the Islanders come to town on Thursday night.  Go Pens.