PITTSBURGH PENGUINS VS WASHINGTON CAPITALS
THE PAINT CAN. PITTSBURGH, PA
7:00 PM EST. NBCSN
Welcome back after what was most likely a boring 48 hours for you free of controversy. Some formalities first, the Penguins take the ice in front of their home fans tonight for game four of their second round matchup against the Capitals, a series the Caps currently lead 2-1. Unfortunately for most hockey fans, and something that has become pretty familiar between these two teams in the playoffs, the potential mass media promotion of this series for all of its potential star power has once again been overshadowed by dirty plays and suspensions. Last season it was Matt Niskanen attempting to end Crosby's life. This year it was Tom Wilson thanking the NHL for not suspending him in game 2 by taking an identical approach in game 3. Alex Ovechkin puts together his first 200 foot playoff shift of his career to get the game winner and the only Capital in the news all day was the pube munching ass crust for his DOPs hearing.
To the surprise of everyone the NHL DOPs handed Wilson a 3 game suspension for his hit on Zach Aston-Reese in game 3. The most NHL suspension possible as they suspend him just long enough so he can still be available for a potential game 7. Over/under for times NBCSN mentions the absence of Tom Wilson tonight is 126, which would be 124 times more than they've mentioned the absence of Malkin and Hagelin.
While waiting for the department of player safety to fuck up Barstool Nate decided to ride his platform pony to have himself a day on Twitter:
Nate clips a video of Ovechkin pushing and pulling Crosby and it immediately goes viral, no surprise it took about 7 seconds for a #dumbfuck to chime in
I remember that time Crosby got concussed for 1.5 full seasons so the Pens called the commissioner to help them win the cup 7 years later, it's all about watching your investments grow you see. It just took 3 straight years of first round eliminations and 0 players getting suspended for hits on Sidney Crosby before the league rewarded the Pens with help winning.
This is a scumbag getting handled by Crosby *ftfy Nick.
Enough with this chode and onto another favorite. I don't know if you're aware but currently my boy Peep (not my peep, that would be weird) @peepsburgh on the Tweets has been battling all season with Caps beat reporter Grant Paulsen. Paulsen has a knack for delivering those sweet sweet tweets that are just delicious enough to keep you coming back. The best comparison I've seen is Paulsen is to the Caps what Rossi is to the Pens. For example, this one in the third of game 3:
OH MY GOD AN ASSIST!!! Can't wait for the Caps to sign Wilson to a $5.5 million 8 year contract. Unfortunately for Garrett his Tom Wilson chub would go from an outie to an innie on Wednesday:
Good try George, but if this was "shoulder to shoulder" you would probably be able to see both players shoulders in the pic you posted. Anyways back to the timeline…
Well the refs liked it so that's good enough in my book up yup.
Could've stopped after "I don't think" and it would've been the smartest thing you tweeted all day.
Really nothing else to say about this hit. The view from 7 seconds on show that it was not shoulder to shoulder:
You can see one persons shoulder and the others head.
You now see a head buried in a shoulder but don't trust me, lets take the artistic view
Fuck-boy-skates for the win. Personally I can't believe the Penguins video team were able to construct this footage and manipulate it in less than 24 hours, incredible stuff, those interns should all be hired.
Not to be outdone by a fake sports site and a beat reporter the analysts who work for the cable provider of the NHL also had to get involved throughout the day.
To be fair JR stayed true to both the title and motto of his book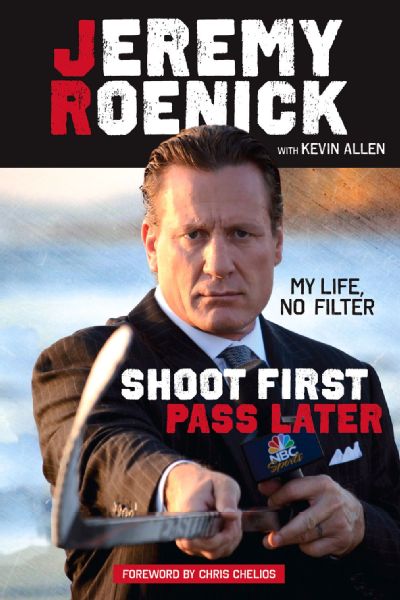 Shoot first, pass later sounds like the motto of another player I know with no cups. Okay so now that that is out of the way…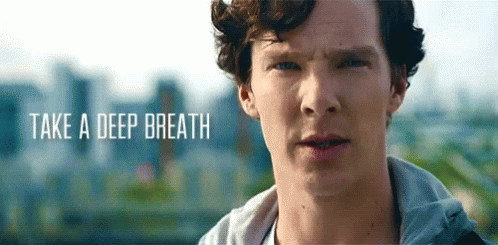 Tom Wilson in or out it doesn't matter. The Penguins were sloppy multiple times and gave up about 43 odd man rushes in game 3. The mental mistakes (Oleksiak failing to clear the puck, Maatta's decision on the pass) are turning into Capital goals. The Pens can use whatever motivating factor they want to in order to build the psyche of the room up but if they don't execute the simple things they will not win. Barry Trotz is now stuck trying to stick his neck out and figure out who he puts on the first line with Ovechkin and Kuznetsov.
Disclaimer: I have no clue if Hagelin is playing tonight but if he is anywhere near 8-% you have to think he gets the nod over one of the Black Aces. Sullivan made a subtle change last game by switching Brassard and Sheahan as Riley Sheahan continues to put together solid play. Now that he has gotten all the energy out of his first game back I would look for Evgeni Malkin to make a difference tonight, especially if he gets Hagelin back on his left. There remains a possibility that Sullivan will opt to put Hags on the third line to try an make that third line magic happen again. It isn't a secret that the Penguins are desperately looking for some bottom 6 scoring but to be fair they are looking for some bottom 9 pairing at this point as the top line is carrying the team at the moment. Hopefully with Malkin getting his timing back and the potential addition of Hagelin that problem is solved tonight.
There shouldn't be any changes on the defensive front and there shouldn't be. Oleksiak receives the fewest minutes but they most likely aren't going to remove his size from the lineup for Hunwicks quickness, let this serve as your daily reminder that Matt Hunwick is a Penguin. It would be nice to see Murray put together a full game tonight and shut the Caps down, he hasn't been terrible this series but the biggest part of beating the Caps in 7 last year was the goaltender stealing the series.
Tonight is game four, the Penguins feel like they have something to play for. Tonight it isn't about getting revenge on anyone. It isn't about wishing Ryan Reaves was still on the team, you're an idiot if you wish for that. Tonight it is about sticking to the Mike Sullivan plan and playing the game that has gotten the team here.Go out, execute, and head to the steps after taking a 3-2 lead in Washington this weekend.