As most of you well know by now, I'm fully on the Tyrod Taylor train. I also realize some are not. Rather than constantly besiege you with articles on the subject – I figured I'd take a more nuanced approach and ask some folks I trust what they see. The first such person I reached out to was Cian Fahey (@CianaF), presnapreads.com operator, Football Guys/Football Outsiders/Bleacher Report/PSR QB Catalogue contributor and general nice guy to chat with – in the hopes of giving a bit of the other side of the Taylor coin.
Take a read and let us know your thoughts!

Tyrod the Lex Luger of QBs?
The first thing I wanted to cover with Cian was the idea of Tyrod the package, not just him as a box score QB or the "clean pockets" missed or anything of that nature. I also thought it was appropriate given that idea to call him Lex Luger – aka the Total Package – who is a big Bills fan.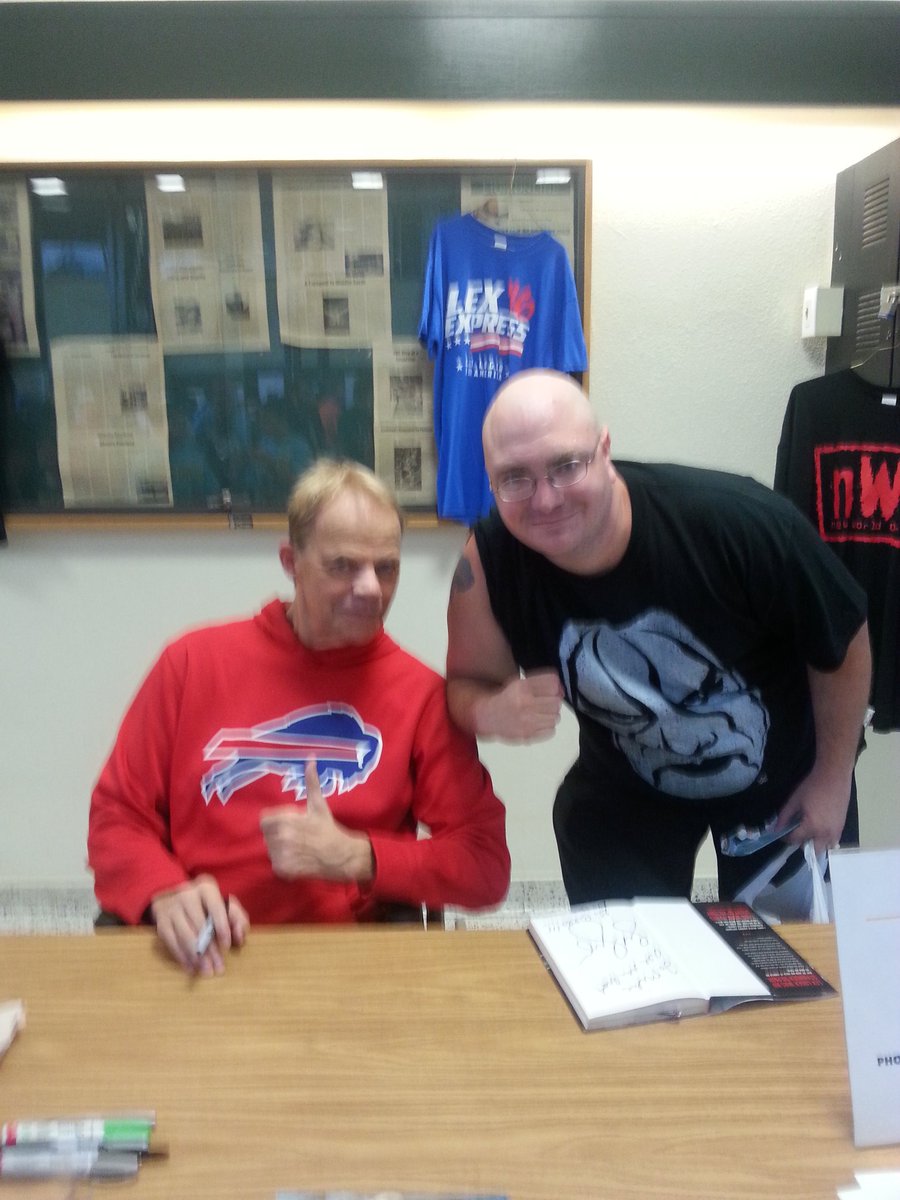 Cian had put up a few tweets last week on the subject during the Bills – Bengals game and I was intrigued by the Bills fan responses – and his reactions to them.
Cian – Taylor [has] a skill set that is overall a net positive. He doesn't leave too many plays on the field as a passer to overshadow the plays he creates as both a passer and a runner. He is consistent in playing to his skill set and talented enough to build an efficient offense around.
One of the key phrases from that comment to me was the idea of "an efficient offense" to build around Taylor. As you've read on here before, I've been a big proponent that the team Rex sold is the team we have – complimentary football with a dynamic weapon at quarterback that you can use, provided the turnovers are kept to a minimum.
Take this play from yesterday's game:
Now, for all of their issues, as we learned in the preview interview I did with Big Cat Country the Jags' defense is good. The speed off the edges were prevalent the entire game. Because of this, the tackles were stressed more than they had been most games – Glenn in particular. Having Taylor's athleticism was paramount to keeping them in this game, because the breakdowns were sudden.
We can talk all the live long day about how he should've anticipated and thrown and all-22 (which I'll get into later this week) showed x was open, but how do you handle a break like that?
Team Effort / Supporting Cast?
Many of you will not excuse the players around Taylor this year – through injury, inexperience or general lack of quality, to which I received this from Cian:
Cian – The players around him have limited his production. They are irrelevant to his individual performances.
Looking at this play, you not only see a good look off, but you also see that Tyrod, with his best receiver available for the play can make things happen. Bear in mind, last year the argument around this time was "wow, look at how awesome the offense can be with Watkins as the focal point!". With Sammy out due to injury it's instead become, "why isn't Tyrod elevating the 5th string 5'8 receivers!?"
Goal posts, they are a-moving!
This play, where Tyrod drops his vision and checks it down quickly to McCoy for a 20+ yard gain – will be ballyhooed as a poor decision – but look at his right tackle watch the pass rusher go by and I can excuse these sorts of technical breakdowns.
If we as a fanbase, you as a readership or me as a dime-store blogger/"analyst" want to talk about the deficiencies of the Bills, we have to admit that the quality of pass protection is far from ideal – by design. The Bills put their money in the run game and defense primarily to allow a mobile quarterback to hide the weakness and also get counted in their neat rushing yardage stats. And don't get it twisted, Taylor's 439 yards this year and 568 yards last year were essential to continuing drives as much as his arm was. The Bills would drop from first to 6th in rushing without it.
In fact, if you look at the top four rushing offenses in the NFL – Buffalo, Dallas, Tennessee and San Francisco all feature mobile QBs that are used as part of the run game intentionally. So this becomes a "stay in the pocket, but run if you got to, but don't miss anyone downfield and don't hold on too long and make sure you get down unless we need more yards" rule. Which is crazy to me.
If you can find me a quarterback who has sub-par talent around them and thrives with it, I welcome the challenge.
Clutch?
Much is made of the idea of "clutch" or a 4th quarter comeback defining Taylor as he nears the contract extension trigger in '17. I'm not a fan of recency effect as it pertains to players in general, let alone QB. Where does Cian fall?
Cian – I don't buy into players being clutch or it being a determining factor for Taylor. Winning the game in the first three quarters is the same as winning it in the fourth.
Similarity to Wilson and Mariota?
Cian also mentioned that Wilson, Mariota and Taylor are having similar seasons this year and I wanted him to give a little elaboration, especially given the reaction I am sure that statement would engender:
Cian – Each of the three started the season slowly, struggling with accuracy downfield mostly. Though it should be noted that Wilson was playing hurt. They've all turned their seasons around since and are playing very well.
Should Tyrod get the "big" money?
If you were Doug Whaley, would you have any concern activating the remainder of the contract?
Cian –  Moving on from Taylor would be creating another hole to fill on a roster that has plenty of holes to fill. More importantly, he's played well enough and is good enough to justify the deal. 
I've covered some of those holes, but I'll do some more in depth stuff as the week progresses. With 5 games left, it's clear that wide receiver, corner, right tackle and safety will be a need. If the Bills want to switch up at QB and remove Tyrod – then they'd also want to be darn sure that right side of the line will be beyond reproach.
I doubt many will be swayed – but I do hope a little more nuance can be given to the Tyrod Taylor: hero or menace discussion that pervades the twitter-sphere at times.