Tonight the Bruins travel to Los Angeles to take on the Kings in one of their yearly nighttime game, something we're not too pleased about. While blogging is a lucrative industry, the DOY staff still has day jobs…you know, so we don't lose touch with the commoners of the world. Chances are we'll either be napping later today, or just tough it out and suffer tomorrow.
God damn we hate 10:30 weeknight games…
It's hard for us to crack wise about the Kings, truth be told we kinda like them, or more specifically, certain players on the team. We have fantasies of Dustin Brown and Drew Doughty coming to the Bruins, and there are some other players we enjoy as well…
…except Ryan Smyth, fuck him!

After the jump, more Kings than you can shake a stick at!

This is probably about the time that we would make fun of the opposing team's Guardian, but if we're being honest, he's one of the cooler looking ones.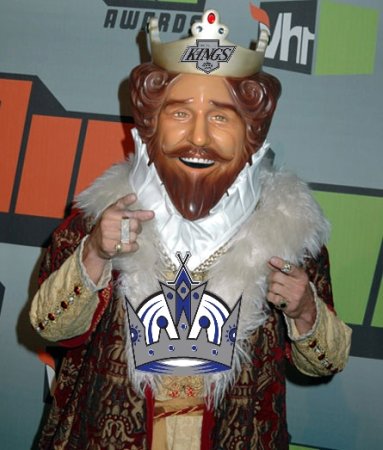 No…not him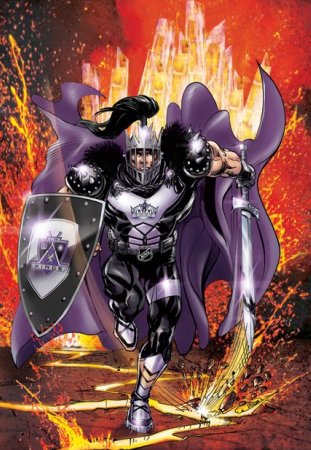 There we go


Bruins haven't done great against the Kings in recent history. In the past four games, the Bruin have lost all four in either a shootout or in OT. That being said, we're cautiously optimistic about tonight. The Kings have been struggling all season, plus the Marchand-Bergeron-Recchi line has been kicking ass and taking numbers.
It'll be interesting to see how Sturm performs against the Bruins….oh wait, he's on the IR with a knee problem, imagine our suprise. Still upset we got rid of him??
Projected Roster: Milan Lucic-David Krejci-Nathan Horton
Brad Marchand-Patrice Bergeron-Mark Recchi
Blake Wheeler-Tyler Seguin-Michael Ryder
Daniel Paille-Gregory Campbell-Shawn Thornton
Zdeno Chara-Steven Kampfer
Dennis Seidenberg-Johnny Boychuk
Andrew Ference/Adam McQuaid

Tim Thomas
Tuukka Rask
Hopefully we see a return of the chemestry between Looch, Krejci, and Horton that we saw during the begining of the season. Combine that with the recent play of the Marchand-Bergeron-Recchi line and Boston may yet become an offensive powerhouse.
Game Day Links: – New Guardian reveiled: The Maple Leaf is the master of wood! <insert childish giggle>
– DOY writer Jon discussed the Bruins offense on Boston Sports Then and Now
– Joe Haggerty reviewed the similarities between Bergeron and Savard's conditions
– Is the NHL scheming to take out Sidney Crosby? Check out Mary Paoletti totally ruin Damien Cox's arguement. Its got Hulk and South Park references!
Game Day Video:

This is what happens when 3 Komisareks get into a fight!