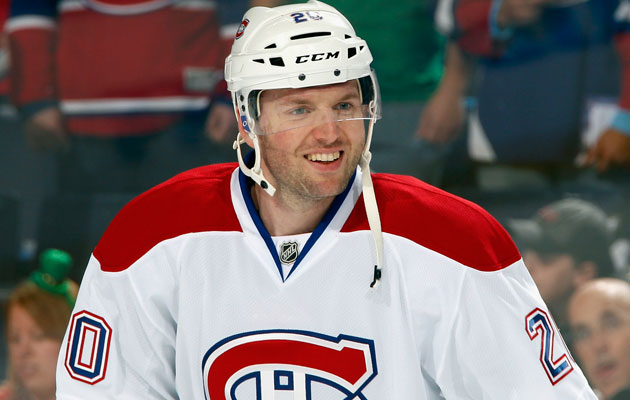 Well the "will he, won't he" question has finally been answered in regards to Thomas Vanek.  Pretty much since Minnesota won the epic lottery of Zach Parise and Ryan Suter in the free agent market back in 2012, the next player that hockey fans have been chomping at the bit to sign has been Vanek.  For a certain segment of Wild fans, they love nothing more than to acquire the "hometown boy."  Hometown can mean anything from Minnesota-born to having played for one of Minnesota's five D-I and numerous D-III colleges.  Pretty much if you've played some sort of junior or amateur hockey in the State of Hockey you are claimed as 'one of us', and this faction of fans wants to see you in a Wild jersey.  Personally, I have little patience for this group.  I, and the rest of fans, could care less where you grew up or played hockey before the National Hockey League.  What we do care about, is how you play and what it takes to get you to play for us.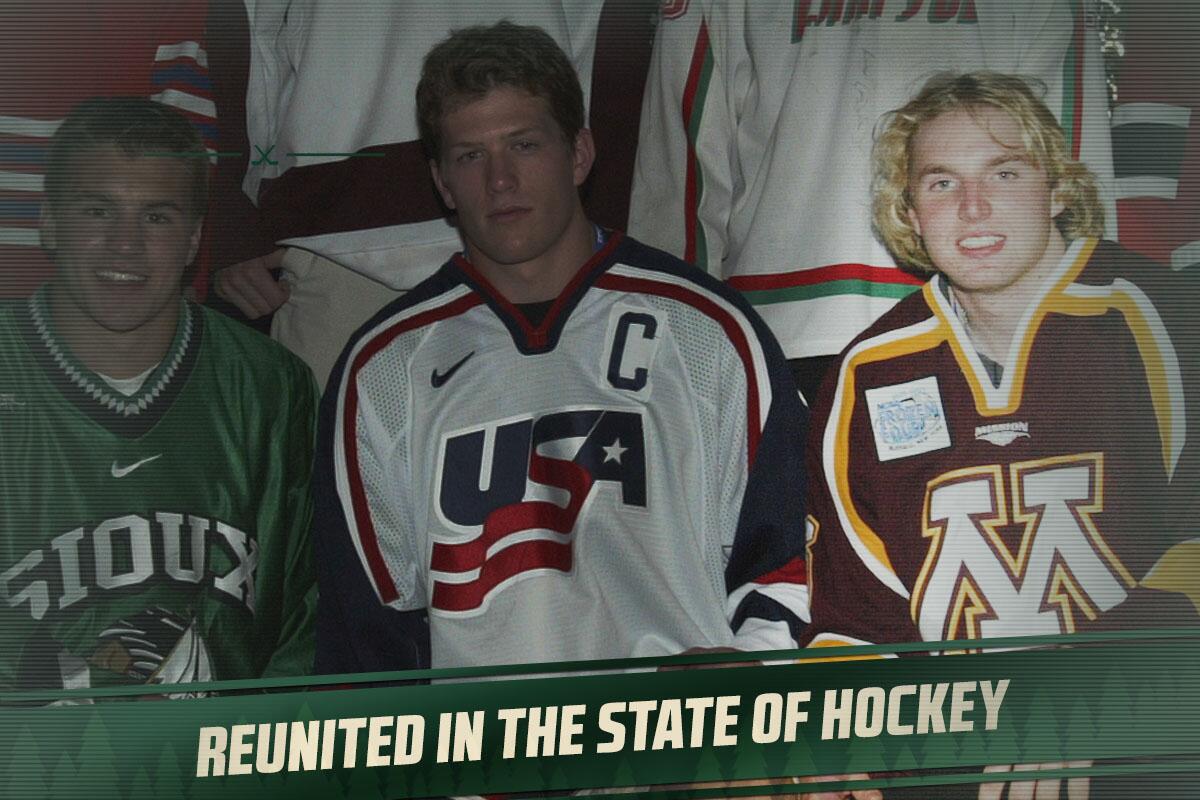 So what did it take for Minnesota to land the former Golden Gopher, a player that required both the New York Islanders and Montreal Canadians to trade to acquire a player that only cost Minnesota a decent enough contract?  Well, when you present the "hometown discount" coupon, it takes a small (but sensible) 3-year contract worth only $19.5 million.  In the end, it sounded like only the Islanders and the Wild were in the running for Vanek's services.  Many teams most likely threw out an offer to the Austrian winger, but knew they were probably only making token offers since it's been bandied about that Minnesota would be the team he would most likely sign.  Not only did the Wild win the Vanek sweepstakes, they did so at a bargain price.  There were definitely some ridiculously insane contracts thrown out there on July 1st, and I'm just glad Minnesota wasn't part of that insanity.  Vanek certainly could have asked for a lot more like most of the free agent market did.  And when you consider the long-term, multi-million dollar offers that the Buffalo Sabres and New York Islanders threw at Vanek last year, I feel pretty good about what Wild General Manager, Chuck Fletcher was able to pull off.  But then Minnesota had some additional incentives that other teams couldn't offer.  Vanek will have Jason Pominville, his former Buffalo teammate as well Keith Ballard his former Gopher teammate on the roster.  Plus, it's a well known fact that Vanek has been eyeing Minnesota simply for the fact that he can live at home with his wife and three sons in Stillwater during the season.  Of course now that Vanek has been signed, I'm waiting for the accusations of collusion on the part of the Wild.  You know they're coming, especially if the Wild win a lot.  Yet can the league really blast the team when the players talk to one another and lobby their respective team's case?
However, Vanek wasn't the only former University of Minnesota Golden Gopher that the Wild were able to attract.  Joining the hometown fold for a 1-year $600,000 deal is former Gopher defenseman and Chanhassen, Minnesota native, Stu Bickel.  With the loss of Clayton Stoner to the Anaheim Ducks and center Cody McCormick back to the Buffalo Sabres, the Wild certainly lost some size and toughness.  Bickel spent all of last season with the Hartford Wolfpack of the American Hockey League.  In that season he tallied 1 goal, 7 assists and 85 penalty minutes.  Gopher fans will certainly remember Bickel's toughness and willing to use his size to his full advantage.  Bickel isn't going to show up in the point column on a regular basis, but he's about the closest thing the Wild have right now to protect his teammates.  Hopefully the Wild will still be able to find some additional help in the toughness factor, because if not, Minnesota could be in trouble.  We've seen over and over again the Wild's opposition play the physical game against them, and the Wild do not fare well in that particular battle.  One other nice aspect of Bickel that is less well known is the fact he can be used both as a defenseman or as a winger which adds an element of utility to his inclusion either with Minnesota or in Iowa.
While it appeared that Minnesota was going only after players with Minnesota connections, that was not the case.  They also acquired a player with some serious hockey pedigree.  Joining the Wild for a 2-year deal, will be Brett Sutter, the son of Los Angeles Kings head coach and longtime Chicago Blackhawk, Darryl Sutter.  Sutter was drafted in the 6th round by the Calgary Flames in the 2005 NHL draft (the draft that still makes me angry at former Wild GM Doug Risebrough).  Sutter spent his first five professional seasons in the Calgary Flames organiztion.  In 2010, Sutter was part of a trade with the Carolina Hurricanes.  Since that trade, he's been splitting time between the Hurricanes and the Charlotte Checkers.  Looking at his stats, while he can score, it looks like the area he needs to work on is playing in the defensive zone.  He gets kudos from coaches and team brass for his strong work ethic and was team captain for the Checkers this season.  I don't care if you can score 40 goals a season, but if you can't help defend in your own end there are problems.  Hopefully that is something a fresh start in Minnesota can solve.  Hopefully head coach Mike Yeo can channel his inner Jacques Lemaire and teach Sutter the defensive end of hockey.  However, both Sutter and Bickel will most likely spend most of their time in Iowa.  Toss in Wisconsin-native and right winger Joel Rechlicz aka "the Wrecker" a popular minor league enforcer and the Iowa Wild have rounded out their lineup with the necessary measures of toughness.  Just take a look at 'the Wrecker' at work.
And rounding out Minnesota's free agent acquisitions on Day 1, is defenseman Guillaume Gelinas.  The 2014 Quebec Major Junior Hockey League Defenseman of the year was signed on an entry-level contract. If you were hoping for Clayton Stoner-size, you will need to look elsewhere.  What we will hopefully get, is a defenseman who will score and score often.  In his five seasons with the Val d'Or Foreurs, he has scored 43 goals and 150 assists, with last season obviously being his best with 23 goals and 69 assists.  However, his size is what concerns me the most.  At only 5'10" and 180 pounds, he reminds me more of Jared Spurgeon or Marc-Andre Bergeron.  The Wild already have one undersized defenseman and now they've signed another.  However, with Gelinas being signed to an entry-level deal, he will most likely spend a lot of time in Iowa before we ever see him in Saint Paul.  However, I guess if Spurgeon gets injured, it's so "reassuring" that we have another Micro-Machine defenseman waiting in the wings.
A Central Division Arms Race
As the Wild added a scorer to its top 6, one could argue the main reason was much to keep up with the Jones' of the rest of the Central Division which seemed to be in arms race mode as they stockpiled more talent.  Since I don't think we'll see Central Division GM's get together for disarmament talks anytime soon, let's go over each of the teams and see who they added and who they let depart as they tweak their rosters to secure their place towards the top or climb the ladder towards the post-season.
Keep in mind the salary cap for next season is $69 million.  I will include each team's current salary commitment in parentheses.
Minnesota ($55.5M) – Added: Thomas Vanek, Stu Bickel, Cody Almond  Lost: Matt Moulson, Dany Heatley, Clayton Stoner, Cody McCormick
Chicago ($71.2M) – Added: Brad Richards, Lost: Brandon Bollig, Michal Handzus
Colorado ($58.6M) – Added: Jarome Iginla, Brad Stuart, Daniel Briere  Lost: Paul Stastny, P.A. Parenteau,
Winnipeg ($55.4M) – Added:  Mathieu Perrault,  Lost:  Olli Jokinen, Al Montoya, Zach Redmond
Nashville ($53.02M) – Added: James Neal, Olli Jokinen, Anton Volchenkov, Derek Roy, Mike Ribiero  Lost: Michael Del Zotto, Patrick Eaves, Patric Hornqvist, Nick Spaling
Dallas ($60.3M) – Added: Jason Spezza, Patrick Eaves, Ales Hemsky, Anders Lindback  Lost: Alex Chiasson
St. Louis ($62.9M) – Added: Paul Stastny  Lost: Ryan Miller, Adam Cracknell,