The New York Rangers defeated the Montreal Canadiens by the score of 2-1 in Game 4 of their Eastern Conference Quarterfinal match-up. The series is now tied 2-2. For a box score, click here.
3 Stars
1st Star – The Goal Post (Likely headed to OT without it)
2nd Star – The MSG crowd (I killed them for their Game 3 performance, but they brought the thunder tonight. Helps that the Rangers actually decided to show up.)
3rd Star – A playoff win on home ice. (I almost forgot what that looked like.)
Post Game Cocktail Recommendation
In recognition of Rick bringing the "Nashty" tonight, I've got to go with the Nasty Cocktail.
Gif of the Game
Nash was kind of pumped after his tie breaking goal…
Nash Crash
The reason I named Rick Nash my X-Factor in this series was because of his willingness to go to the net this season. And tonight, he got to the paint early and often.
To me, he sets the tone with this drive early in the first period…
He didn't score, but he put the Canadiens defense on notice that tonight was going to be much different than Game 3.
BTW, I'm pretty sure this was the reaction of every Canadiens fan watching Price get barreled over…
Then Nash scores arguably the biggest postseason goal of his career with virtually the same move…
A couple of those in the 2014 Stanley Cup Final and 2015 Eastern Conference Final would have been nice. But I digress.
Early Game Saver
After the listless Game 3 effort from the Rangers, falling behind early could have been a devastating blow to the team's confidence. Which is why this save early in the first period with zeros on the board was so critical…
Lundqvist wasn't leaned on nearly as much as the first three games, but this save was as big as any he's made in this series.
Montreal Penalties Are Optional
Complaining about the officiating after a victory is never a good look, but, wow, was it horrific tonight. At times it felt Montreal was purposely attempting to take penalties just to see how much they could get away with.
With the Canadiens already having a two man advantage with the referees on their side, it seemed a bit outlandish when they were then allowed to play with a sixth skater until they tied the game…
Getting your legs kicked out from under you really isn't THAT dangerous…
Chop to the wrist? Suck it up Smith…
I said stop complaining Smith, your chin shouldn't have been in the path of that elbow…
In all seriousness, great job by the Rangers keeping their composure as I'm sure it would have been real easy to lose their cool and take an undisciplined penalty while these obvious infractions were egregiously overlooked.
Mini Recap
Now that's the kind of effort I'm talking about! You could tell from the opening faceoff that tonight was going to be a much different game. Minus Game 3, this has been everything you'd want from a playoff series. Tight checking, great goaltending, intensity, chippiness, and hard hitting. I'm loving every second of it.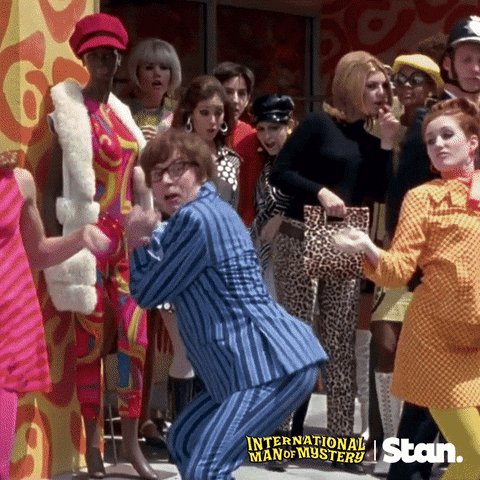 Whether you think the Rangers should go with toughness over skill or vice versa, there's no arguing that tonight's lineup is easily their best and most balanced.
Although, after playing him just 14 minutes tonight, I can assume AV isn't exactly comfortable with Holden on defense. Especially after this "attempt" to stop the Canadiens lone goal of the night…
In Holden's defense, that goal had more to do with an awful line change as well as Stepan and Miller dogging it up the ice, but man, talk about how not to play a 2-on-1. Yikes. With AV similarly not impressed with Klein, you wonder if Kampfer might be an option for Game 5.
Other than that play, tonight might have been one of the best defensive efforts of the season. Montreal went long stretches without a shot on goal and instead of relying on Lundqvist to secure a one-goal third period lead they actually, you know, defended.
Fantastic job keeping the puck away from Price on the dump-ins tonight. Lots of different looks that created offense through turnovers including the first goal of the game…
Speaking of Jesper Fast, he has the potential to provide a 2014 Dominic Moore type impact this postseason. He does all the little things it takes to win in the playoffs.
Is it me or is Ott the biggest p*ssy in the NHL? Always in the face of guys such as Buchnevich, Vesey and Zuccarello, but never the b*lls to step up to Kreider, Miller or Glass. Which is why I have more respect for Brendan "Avery Lite" Gallagher. The Rangers and their fan base are getting a taste of what the rest of the league had to deal with when Sean Avery donned a Blueshirt.
The Rangers are still passing up way too many shots for the miracle pass. It's the playoffs, if you get pucks and bodies to the net, you will win.
How good was Buchnevich tonight? He made Kreider and Zibanejad look like dangerous hockey players again.
The Rangers have been able to make this a best of three series without any offensive contributions from Kreider, Zibanejad, Hayes, Miller and Stepan. I like the Rangers chances.
Game 5 is on Thursday back in what was formerly known as the Rangers "House of Horrors."
Remember to follow me on Twitter, Facebook & Instagram or e-mail me at nyrfan94@yahoo.com.