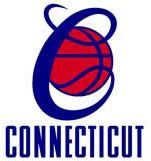 On Thursday night, the Lady Huskies beat the Georgetown Hoyas by the final score of 84-26. UCONN was once again led by Charde Houston, who scored 14 pts on 6 for 6 shooting. Tina Charles bounced back from two dismal performances adding 14 pts and 7 rebounds. Renee Montgomery rounded out the Lady Huskies in double figures with 11 points.
Notes and observations from the game:
Starters were Montgomery, Thomas, Greene, Charles and Houston.
The game against the Hoyas was a homecoming for UCONN Asst. Coach Jamelle Elliot and Freshman Kaili McClaren. Jamelle needed 35 tickets for her family and friends while McClaren needed 135 tickets.
Mel Thomas actually did not play the entire 1st half for the first time this season. She sat out for about a minute.
Brittany Hunter continues her impressive points per minute, scoring 9 pts in 8 minutes tonight. As evidenced by the final score, this was a good game for Brittany to rest her troublesome knee.
UCONN ended the first half on a 23-0 run to lead 55-12 at the half. They shot 62.5% in the 1st half and 51.6% for the game.
Kristin Phillips did not make the trip for the second straight game. She was left behind by Coach Geno Auriemma, who is not happy with her practice habits still.
Cassie Kerns scored her first points of the season.
All 12 Huskies who played scored.
Coach Geno Auriemma is now 5 wins from 600 in his Hall of Fame coaching career.
The Huskies move to 6-0 on the season and will return to action on December 18th when they travel to Virginia to take on the Lady Cavaliers. They are off until then as they break for final exams. The game will be a homecoming of sorts for Geno Auriemma as he began his coaching career at Virginia.
Technorati: UCONN Huskies, Geno Auriemma, Georgetown Hoyas, Charde Houston, Tina Charles