Just like in years past, the football coaches at Washington State University must outwork every other college in the conference/nation to recruit football players to our great institution.  Also like in years passed, our coaches must continue to recruit kids right up until the minute Letters of Intent are faxed into their offices at Bohler Gym.  Just like Alec Baldwin said in one of the most famous monologues in cinematic history, the difference between 1st Prize and 2nd Prize, when it comes to recruiting, is truly the difference between a brand new Cadillac and a box of steak knives.  Under Doba's last few years, we had to settle for 3rd Prize and the results have shown in our on-field performance the past two seasons!  You can't always fault a teenager for changing their minds, continue reading to see if the grass is truly greener for those who don't sign with the Cougs….
Wazzu is at such a disadvantage when recruiting kids, as we truly don't have a lot of materialistic things, and glory days to sell kids on. Think about what other programs sell top prospects on; warm weather (Arizona schools), the ability to play immediately for a conference or national championship (USC and Oregon), past prestige/success (Washington), up and coming success (Oregon State), best of the best in academics (Stanford), top notch facilities, gear and uniforms (Oregon), and living around and hanging out with celebrities (LA schools).  In fact, WSU has pretty much the exact opposite of all of the above.
Coaches from the premiere programs in the country have the luxury to offer kids at the last minute, who may be committed to WSU or seriously weighing an offer, and get them to commit on name recognition only.  In fact, every year for as long as I can remember keeping tabs on recruiting this has happened to us at least once.  But of course, it does happen all over the country; just last week UW verbal Kenan Lowe (Jesuit, Portland, OR) switched his commitment to Oregon when his dream school offered.  Some commits even change their mind and choose Wazzu when a school they are commited to asks them to make some sort of concession; Michael Bumpus comes to mind
One of the reasons behind this story is because current WSU commit Asante Cleveland tripped to Miami last weekend, and it now appears he may switch to the Hurricanes.  The thing that is frustrating about Asante is all of the hard work he has put in helping Coach Paul Wulff recruit.  When one of our current verbal commits was weighing a visit to ASU, he got a call from Asante telling him he too was offered an ASU visit, but was firm on Wazzu and you should be too.  That current verbal never took the ASU visit.  You can't totally blame him for wanting to play in Coral Gables, with the successful Tight End's they have sent to the league in the recent past.  All and all, I don't believe this loss would hurt us as we have two other TE's in the class, but with the way Cleveland has skyrocketed up the recruiting charts, a lot of fans are getting juiced to see what this kid could do on the Palouse.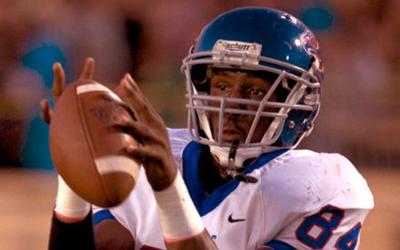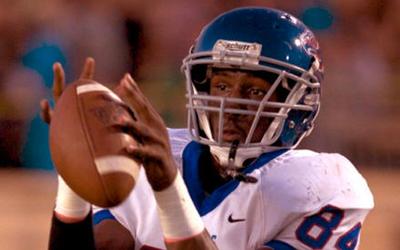 Let's take a look at others that come to mind who have reneged on WSU in the recent past, and how they ultimately faired:
Adonis Smith (Northwestern): Just jumped ship over the weekend.  Based off watching a couple of Northwestern players succeed in the East/West Shrine game.  That right there just goes to show you how much recruits follow things like this.  An all-star game made you change your mind?  Oh well, we got Galvin and Sankey coming in.
Geoff Meinken (Stanford): Redshirted last year, after choosing the Cardinal because of their top tier education.
Trey Henderson (USC): Closed the chapter on his football career after injuring his knee last year.
Brian Baucham (USC): Not playing much, still young, but appears to be on their 2 or 3 deeps.
Vincent Joseph (USC): Per Scott Wolf of the LA Times he failed out of USC as a sophomore.
Luis Vasquez (ASU): Switched his commitment to ASU, and even was a JC All-American before quitting on WSU.  One of the reasons for his change-up at the time was when Robb Akey bolted for Idaho, Vasquez switched to ASU.  Had 8.5 sacks in 2 years of starting.
Marlon Wood (UW): A DB who went purple and gold.  Marlon Wood was a contributor, but lost a season when TyWi chose not to give a group of guys their redshirt senior years.
Kai Ellis (UW): I believe academics led him to a California JUCO.  But he even appeared to be set after earning his AA to come to Pullman, before switching to the UW last minute.  His career was ho-hum, aside from costing the Cougs the 2002 Apple Cup, and a rematch with the Ohio State University in the Fiesta Bowl/National Championship!
Looking at the above data, I believe it is safe to say the grass isn't necessarily greener.  One thing is for sure, Coach Wulff & Co. won't be drinking coffee until those LOI's are signed and in-hand.
"Get Them to Sign on the Line Which is Dotted….A-B-C.  A – Always, B – Be, C – Closing.  ALWAYS BE CLOSING!"