It is almost that time of year, time to make a bunch of resolutions that we aren't going to stick to. Since I already know I'm not going to keep mine, I figure my time is better spent making resolutions that I would like the Angels to take a shot at. And, no, none of them require a gym membership that they are never going to use.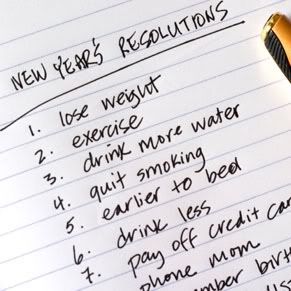 Lose weight? This definitely isn't Mike Scioscia's list.

Learn what OBP stands for. Word on the street that OBP means on base percentage, but I don't think anyone in the Angel organization knows that based upon the cast of misfits that Mike Scioscia experimented with at leadoff last season. It might be too late for them to acquire a quality leadoff man, but this resolution should at least be good enough to prevent Sosh from letting Howie Kendrick bat at the top of the order ever again.
Focus on defense. The Angels actually are in pretty good shape to follow through on this one as they got a head start on it last season. One of the things that made the Halos so good the last several years was their excellent defense, but it has really slipped. Promoting Peter Bourjos was a great move since he looks to be an elite defender already. He may not hit much, but the Angels can't afford to lose his glove if they want to turn the defense around. They should also do everything in their power to avoid having Juan Rivera or Bobby Abreu play the field next season. Throw in a steady starter at third base who is good with the leather and the Angel defense could be pretty good. Well, that assumes Erick Aybar is able to grab both of his ears and pull his head out of his ass this year.
Pick an offensive philosophy and stick with it. In 2009, the Angels started to shift towards being a more patient, station-to-station ballclub. They doubled-down on that initiative in 2010 to disastrous results before they tried to flip the switch back to an attacking offense late in the year, but that didn't work either. What the Angels need to do is evaluate their roster and figure out what style of play suits them best. Now, once they actually settle on what their roster is going to consist of, they can settle on a philosophy (hopefully a more aggressive one).
Be open-minded with the bullpen roles. I am never going to stop beating this horse, even if it is already starting to get bloated and maggot-infested. This team has no obvious closer, but it does have several good (but not great) relievers that all have their own set of strengths and none of those strengths are specific to the number of the inning the game is in. Scioscia needs to avoid shoehorning each reliever into an inning slot and start thinking about how he can use their respective strengths in the optimal situation on a game-by-game basis.
Move on from Carl Crawford. The specter of Crawford has a chance to haunt the Angels all season long. Fans are bitter about it and I am sure the organization is as well. It sucks to be scorned like they were, but if the Angels spend too much energy stewing on what they missed out on, they could miss out or make a bad decision in regards to the next big-time player they might want to target. Let's be honest, this team could use an infusion of some more star power on the offensive side of the roster, but they aren't going to find that player if they are too busy sulking.
More Conger, less catchers who aren't Conger. Everyone hates Jeff Mathis and thinks he sucks; this is an established fact. Ditch the bum and give his at-bats to someone who actually might still develop, in this case Hank Conger. While we are at it, cut bait on Mike Napoli as well. Naps can actually be quite useful, but Mike Scioscia is never going to trust him so why continue with the charade? Let's end the era of Miff Matholi and get started on a new era with a potential superstar like Conger as the featured player behind the dish.
This one is for the fans: cut Arte Moreno and Tony Reagins some slack. People are rightfully pissed about the line of BS Arte gave us over the Crawford Catastrophe, but he has been a fantastic owner and can certainly be forgiven for that misstep. He may be coming off as cheap right now, but he really is still putting the fans first and doing what he thinks is best to make sure that the Angels don't get locked into a franchise-killing contract. As for Reagins, he gets far too much flack on so many levels. He has proven to be effective at making trades, even if they ultimately don't all work out, but that still is a big step up from his predecessor, BIll Stoneman, who almost never did anything. As for his free agency maneuverings, just remember that Reagins is taking his marching orders from Moreno (and to a certain degree Mike Scioscia, as well). It isn't the absolute perfect franchise management team, but they are better than what a lot of teams have and for that we should all be grateful and realize they are doing the best they can and will never be perfect.