When your own state (especially when it's the Worst State Ever) thinks your penalties weren't harsh enough, you fucked up.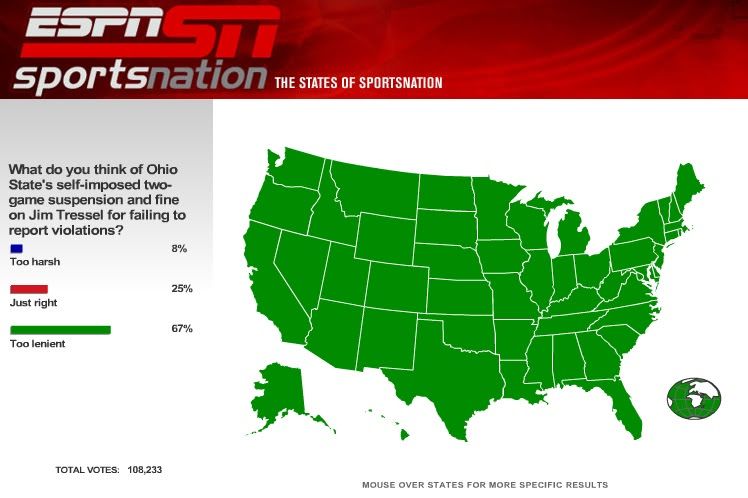 Of course, the last school I would expect to bust their football coach for doing something illegal is Ohio State*. They're basically China — powerful enough to be a threat, yet still at least 20 years behind us intelligence-wise, and everyone seems to have the same last name for one reason or another — just without the nukes. Thankfully (or more like hopefully), the NCAA has more power than the UN (both relatively and absolutely speaking) and can (again, the hopefully part comes into play) do something about it.
*USC is a close second.
This is an O.J. Simpson-like level of guilty.
[MGoBlog]