Like most people* watching today's Wings-Coyotes game, I screamed and giggled like a 12-year old girl when I saw Pavel Datsyuk shoot a puck between his legs on a breakaway in the 1st period.
*This assumes that the 5 Coyotes fans in the world were awake in time for the game; otherwise, change "most" to "all."
While Darren Helm was actually the one that scored on the play, the goal — and, frankly, the first two games of the series — wouldn't have gone this way without Datsyuk being far and away the best player on the ice at all times. He stepped up again today after Johan Franzen went to the locker room for 23 FUCKING STITCHES , missing an entire period of action.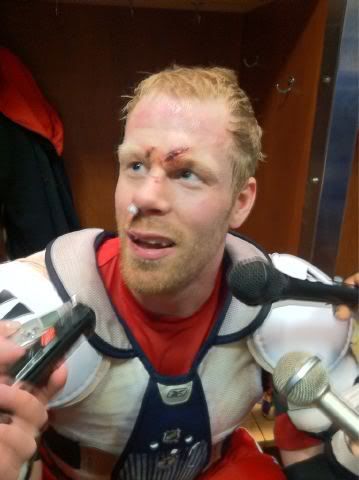 Seriously, dude looks like he got mauled by a bear and he came back in the same game. Those European guys sure are soft.