The Tigers used another 8th inning rally to win at home, this time against the Toronto Blue Jays. But that's not the important part. If you haven't seen Jim Leyland's epic meltdown (or "major snappage," according to Rod Allen) on first base umpire Ed Rapuano, watch this video now.
Jhonny Peralta hit an RBI triple that gave the Tigers a 3-2 lead, fully justifying this woman's decision of game signage.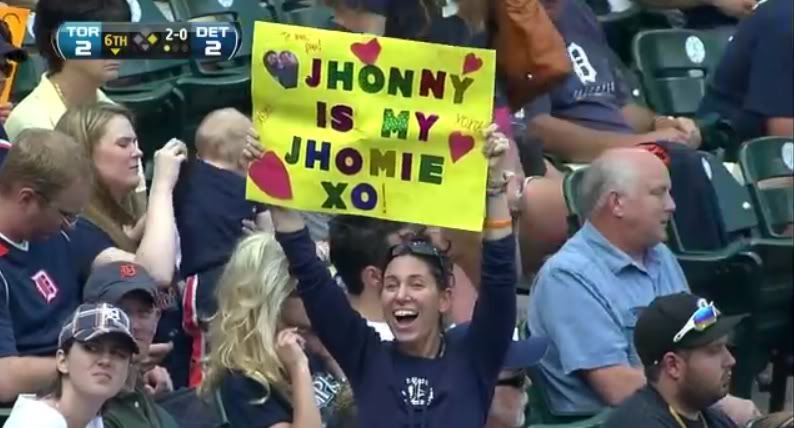 The Tigers are now 1.5 games ahead of the Indians, who are leading the Arizona Diamondbacks 2-0 right now (Ed.: Cleveland won 5-4 on a late Orlando Cabrera home run). Clearly, if Leyland keeps doing this, the Tigers will run away with this division.