I've vowed to get better about producing links posts for a while now, but let's face it: they take forever to write and my mom says I'm funnier than anyone else on the internet anyway. That being said, we're going to make a conscious effort to do this more often, get more content up, etc.
In order to make this work, I'm going to change up the links format a bit. As you can see above, the titles are going back to those used by our forefathers of the Blogspot motherland. Instead of bullet points (because everyone hates those little shits), these posts will turn into more of a stream-of-consciousness type of deal, hopefully with headings. Anyway, let's get at it.
THE NFL LOCKOUT IS OVER AND ALL THE HEADLINES SUCK
So apparently the NFL lockout is over. Do I care? Nope. Unlike the segment of the country that fapped over ESPN's 3-hour pre-free agency special last week, I'm pretty indifferent about the NFL until the season starts. Hard Knocks is cancelled, but was it really going to get any better than last year's Rex Ryan bleep-a-thon? Honestly, I'd rather have the lockout go on for a few more weeks just so I don't have to hear about any Brett Favre comeback rumors, especially if they involve him teaming up with Michael Vick.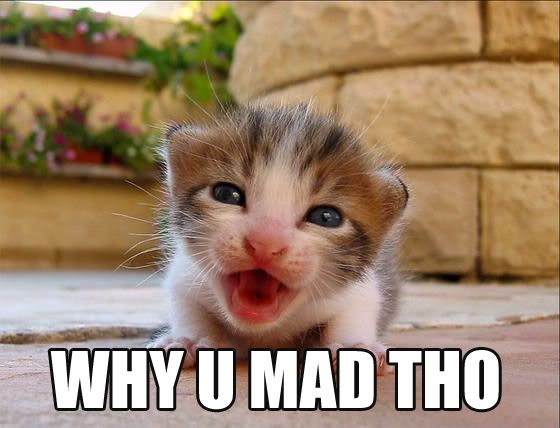 It's not all bad though. The end of the lockout means Big Al is getting back to work, and we can probably expect some white guy to do one of these touchdown dances at some point as well. Terrelle Pryor might not be in the NFL as soon as we expect, and he's apparently banned for 5 years from Ohio State as well [h/t Boney for RT'ing that link]. If only the NCAA had some balls…
SEATTLE'S LOSING STREAK ISN'T FUNNY ANYMORE
In fact, it's making puppies sad. Maybe the team saw this, however, because the Mariners snapped their streak with a 9-2 win over the Yankees earlier today. Surprisingly, Mariners fans were almost enjoying the national attention for a little while. I guess I can't blame them, especially when that city's most popular franchise is its soccer team (despite getting absolutely destroyed by England's best last week).
WE DON'T NEED NO WATER LET THAT MOTHERF**KER BURN
Don Kelly and the words "on fire" have never been in the same sentence… until now.
That's Don Kelly's foot. Actually on fire. Apparently Justin Verlander decided to go old school with the "hotfoot," fittingly, on the day that Bert Blyleven was inducted into the Hall of Fame. The video tribute to Blyleven at MLive is a pretty nice touch, though lacking a bit in describing his prankster legacy.
MIKE COMMODORE SIMPLY GETS IT
The nerds that wanted to see a Commodore 64 reference this season shed a tear earlier today when it was announced that Mike Commodore would suit up as #22 next season. There was a huge (and by that we mean mostly stupid) debate between Greg Wyshynski at Puck Daddy and The Chief at Abel to Yzerman over whether this should actually go down. I wasn't too interested either way, but I'm happy that Commodore isn't leaving himself open to gimmicks and potshots from the national media over something stupid like a jersey number. He seems to mean business, and that's a good thing for the Red Wings. Let's just hope he's better than the last guy to wear 22 for the Wings.
THIS WEEK IN BOOGER EATING
Mets pitcher R.A. Dickey apparently couldn't be bothered to go all the way to the clubhouse to get a snack. Some annoying Reds fan thinks hot dog prices are wayyy too high. Finally, it's the four year anniversary of this guy chowing down on some nose gold.
RANDOM AWESOME THINGS
Nickelodeon is bringing back the classics like All That, Doug, and the Snick couch. Planking is fucking stupid and this jackass deserved every second of what he got (plus a double tap).
Boise State can't wear blue uniforms at home because apparently they turn them into ninjas, or something like that [h/t Hot Clicks]. I could totally see this conversation happening when Twins manager Ron Gardenhire is involved. Gunaxin gets their Gordon Bombay on and picks the ultimate Mighty Ducks roster. The Dom Mazzetti videos are absolutely hilarious and his hit job on white rappers is one of his best yet. Gilbert Arenas has his priorities straight.
As always, any feedback is appreciated. Like the format? Hate it? Let us know in the comments.