Hello Followers. Hope you've had a great week.
As today's title indicates, I had the great fortune of going under the knife yesterday, and in so doing, officially completed my ascent into middle age.
So, as I sit in front of my computer tripping out on a healthy dose of Hydrocodon, the question in my mind is as follows: "Will our Cougar offense find a way to step out from the Middle Ages this weekend?"
"Where the Banchees Live and They Do Live Well."
For more on that, read on.
++++
Followers, last week the Khan did what it we all know we shouldn't do: Double down on the positives following a contest versus Oregon. And while our defense sure showed that it was ready and able to compete with the #10 country on the road, our offense did what it has done each of the last three years following our tilt with the Quack: It scored seven or fewer points.
So, as we head into this week's contest with the Berkeley Bears, we are all left to wonder: Can we duplicate the defensive effort we've seen for the past two weeks against top 10 teams? Can our offense get back to showing the type of measured progress that we witnessed prior to the Oregon State debacle? Or are both units primed for another series of set-backs?
And then there's CAL. As noted by Jeff Choate yesterday, CAL is the exact type of team described last year by Paul Wulff. That is, physically the Bears just might best everyone in the conference not named Oregon and USC.
But then there's the other side of CAL, the team that has very shaky/sporadic quarterback play, and a team that overall just can't seem to put it together consistently against anybody not named Washington State (we haven't beaten CAL since our Rose Bowl team in 2002!). I mean, look at it this way: Despite whatever upside CAL possesses, their lone win prior to last week was a struggle against Southern Utah. And last week, they sure put a hurt on UCLA. But if you were told that we would have six takeaways tomorrow, +3 in turnover differential, and that our turnovers would not result in points for CAL (at least not directly anyway), what would you say would happen? We'd probably win comfortably, right?
And so, while it is important for us all to be well aware of CAL's talent and potential to turn this one into a laugher, the flip side is that this is a 2-4 team that has "winnable game" written all over it in neon lights. On to the keys (and yes they are VERY similar to last week).
Be first on first down. Last week, the Khan talked about the importance of putting ourselves in 2 and 4 and/or 2 and 6 situations. When we do that, Connor is able to go vertical, and he is able to check down into those nice little draw plays to Caldwell. When we don't, teams are content to rush 3, drop 8, and Connor is forced to well, force it. So, for us to be successful tomorrow, we have to convert on first down on OFFENSE. And truly, the same applies to defense: Whenever Maynard is put in third and long, CAL is awful. When they are in second and third and short, CAL tends to get real explosive. So, win first down tomorrow and the game will become comfortably in hand.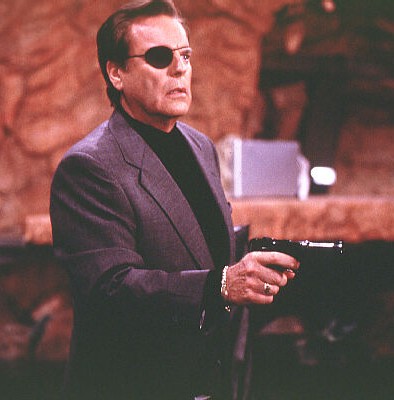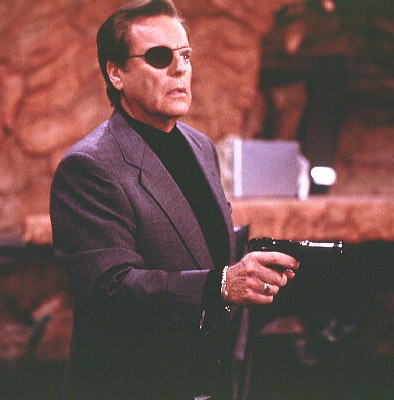 Be Number Two too! After showing their great potential in the first four games of the year, both Myers and Marks have really dropped off the map. And although Gino Simone has regained the form that we all saw from him as a freshman, the bottom line is that a team where Simone is your #2 guy is not a very good football team. In contrast, a team where Simone is your #3 or #4 option (5 catches for 65 or so yards) is a VERY good team. And so, if we want to see things move for us, Myers and Marks are going to have to be physical as all hell tomorrow, and they're going to have to catch the fricking ball in traffic.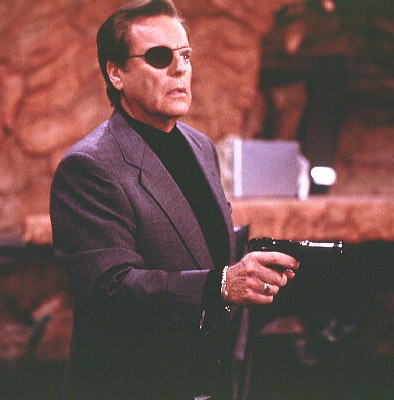 Guns a Blazin'. We all know that the Air Raid is a pass first offense. We also know that run blocking or just running in general hasn't been the forte of this team. But, we also know that CAL's run defense has been anywhere from mediocre to downright awful. So, if there's a good week to set up in the Pistol early and often, this might be the week. Personally, I'm looking for lots of pistol once we get in the redzone. And the more that we see of Carl Winston in the redzone, the better off we're going to be.
Complete Your Homework. A few weeks back, I got "the call" from Little Sutra's math teacher. The reason? My main man was missing a few math assignments at school. Mind you, it wasn't that he wasn't doing his homework, because he was. The problem was that he left a few assignments at home, so he never actually turned in the work he completed….
Well, last week, our Cougs decided to not only do their homework, they actually decided to complete it on the field. The result: The team got lined up on every play save one, and they actually kept their assignments on nearly every play (save two). And because we have gotten considerably more fast, physical, and unpredictable than in year's past, we were able to play really well. And this week is no exception. IF this team can line up, stay home, and avoid explosives, CAL will have a hard time scoring. I.T.H.I.N.K.
Prediction
Outside of the Utah game, this one may be the toughest call of the remainder of the season. I mean, we really have ZERO clue what CAL is going to do if they are unable to force a gazillion turnovers. And we have ZERO clue about our own team's resolve—especially in view of Leach calling out his team's senior leaders over the past week.
But, with half the season left to be played, I find it hard to image that our Cougars have mailed it in. And based on the performance I've seen on defense the past two weeks, I have become a believer that we don't need to score 30 points to win anymore—27 or 28 should do it from the most part here on out. So, while the 44-17 loss certainly could be in the cards, I'm thinking that we put it together this week in a semi-impressive fashion, setting the stage for us to get absolutely blindsided by the Trees two weeks from tomorrow.
Cougs win 28-17 in front of the 1400 fans who don't leave at halftime.
Enjoy the game and as always, Go Cougs!