Welcome to March, motherfuckers. The last push is on, and, somewhat surprisingly, the Bruins are in a position of strength for the first time in seemingly forever. Since Claude Julien was unceremoniously dumped like ending a ten year marriage via text message, the Bruins have been hitting the singles scene, fucking everything that moves to the tune of 7-1.
Does this automatically mean that Bruce Cassidy is a better coach than Claude? Of course not. Does it mean he's more well-suited to lead this iteration of the Boston Bruins? Early returns say yes. Julien, for all his faults, is a tremendous coach, but his rigidity, when paired with the obvious disconnect between management and coaching, made for a toxic downfall. Claude was at his best when he had players that fit his system, but when given a player with considerable offensive gifts, often at the expense of defensive responsibility, he turned into a 15 year old boy trying to find the clitoris for the first time.
Anyone who has looked at this Bruins' roster over the past year plus can tell you that this is not a Claude Julien team designed to win 1-0 games. David Pastrnak, Ryan Spooner, and Frank Vatrano are not the security blankets that Julien snuggled up to like Chris Kelly, Rich Peverley, and Daniel Paille. And no matter how many times you try to shove a round dong in a square fleshlight, it just doesn't fit. Enter Bruce Cassidy.
The roster hasn't changed; neither has the quality of competition. So why are the Bruins playing so much better as of late? In my opinion, it comes down to the fact that Cassidy puts his players in situations that play to their strengths. The clearest example of this is Ryan Spooner, a player who often struggled to gain momentum under Julien. Only once in the Reign of Bruce has Spooner taken fewer than half of his even strength faceoffs in the offensive zone. This was a fairly regular occurrence under Claude, 19 times in 54 games, to be exact. In those 54 games, Spooner registered exactly .5 points per game. Under Cassidy that number is .75, which may not seem like a giant spike, but it translates to an additional 20 points over the course of a full season.
This Bruins' season has been on so many roller coasters you'd think they were one of those garbage families that hires an eight year old with multiple sclerosis to follow them around DisneyWorld to skip the lines, but things have seemed to level off of late. With 19 games left to go, the odds are finally in their favor.
Tonight will be the first time the Bruins see the Rangers since a couple of 5-2 buttfuckings back in October and November. The fact that the blueshirts are currently occupying a wild card spot speaks to the terrifying depth of the Metropolitan division. The team has been an offensive juggernaut this year, sitting behind only the Capitals, Wild, and Penguins in terms of goals per game. They've had to be as World's Most Handsome Man Henrik Lundqvist has been as pedestrian as the little man in the crosswalk.
Lundqvist's 2.67 GAA and .911 SV% have been the biggest disappointment on Broadway since I jerked off a guy for Hamilton tickets that turned out to be just post-it notes. With Dan Girardi and Kevin Klein (the hockey player, not Kevin Kline the voice of Mr. Fischoeder) unlikely to play tonight, the Bruins should have plenty of opportunities in the offensive zone. Tonight is maybe the biggest test of the Cassidy Bruins, and should be a, dare I say, fun game to watch.
---
AT A GLANCE
---
HE'S ON FIRE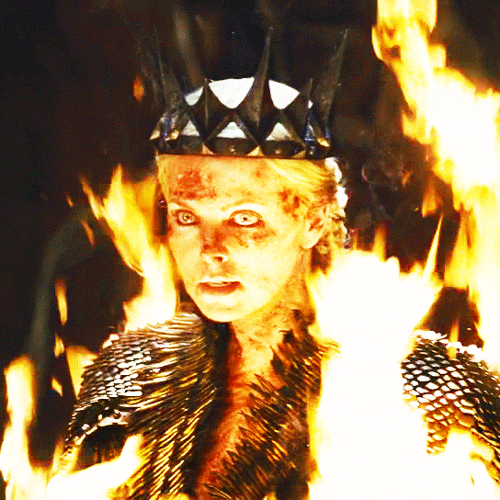 Ryan Spooner.
See above. Also, if you wanna jump all over a guy for saying he likes playing better under a coach that utilizes him better, find a bridge and jump off of it.
---
SET HIM ON FIRE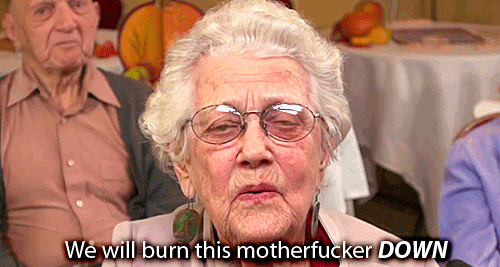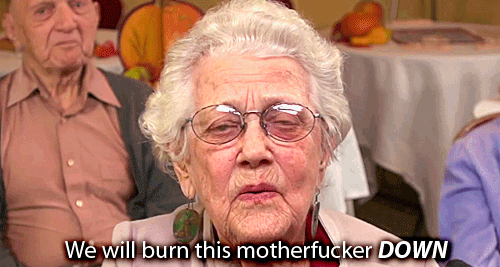 Honestly? I got nothing right now. Fuck Jeff Sessions though.
---
WHAT TO WATCH
The Great British Baking Show is on Netflix now. Binge watch that shit before you judge me.
---
GAMEDAY IMAGE
After tomorrow you can pretty much kiss me, Pez, and Pizz goodbye for the forseeable future.