Let's get something out of the way early here.
The New York Rangers are unequivocally, 100%, a terrible hockey team.  This I can say with absolute confidence.
I watch a lot of hockey.  That means I've watched a lot of good hockey, but I've also watch a lot of bad hockey.  Hell, I've willingly watched Mike Johnston coach the Penguins FFS.
But there is Arizona bad…and then there's the Rangers.  They're so bad that they make the Vegas Knights Twitter game look elite.
This should really come as no surprise to anyone with a pulse and a moderately functioning brain.  This is a team crippled with limited cap space and mediocre talent.  They have nearly $10M tied up in Ondrej goddamn Pavelec and the King of Nothing, the latter of which is 35 and signed for 4 more seasons at $8.5M.  Their big splashes this offseason was signing Kevin fucking Shattenkirk at north of $6.6M and buying out Dan Girardi.  Marc Staal, that trash heap of a dickhead, is their second highest paid defensemen at $5.7M.
And now look, I get it.  The Pens blew a 2-0 lead against a team using David Desharnais as their 2C.  They had to tie the game up late and had to win in OT.  Against literally any other team, the Penguins probably don't survive giving up a 4 minute PP, a separate nearly-full 5v3, and giving up 3 goals in under 3 minutes.  But this is the Rangers, so….
---
LINEUP
Cole returned from getting face blasted by a Roman Josi shot just in time for Matt Hunwick to go to IR.  The Pens season doesn't officially start until someone goes on IR right as another player comes off.  We're back, baby!
GOALS
PIT – 1st Pd./0:43 – PHIL!; A: Malkin, Cole – 1-0
It took just 43 seconds for the Rangers to show everyone exactly why they are 1-5-1, turning the puck over way too easily under absolutely no pressure.  Cole got it up quickly to Geno to hit Phil in stride streaking down the RW, asking if he should snipe the entire way.  There was one and only one answer.
Neil DeGrasse Tyson couldn't explain ruin the science behind Phil's shot.  Vintage Phil.
PIT – 1st Pd./13:30 – Hagelin; A: Maatta – 2-0
Midway through the period, the Pens had to go to the first PK of the night with 10:45 remaining when Greg McKegg held Smith in the offensive zone.  Not a good penalty.  The PK made easy work of it and the Pens went back to controlling the play.  The Rangers found a way to get caught with 4 guys in the offensive zone on some blown shit as Olli just took the puck with ease.  He picked his head up and hit Hagelin with a stretch pass to spring him on a 2v1 with Hornqvist.  He looked off his BFFAE while asking Horny if he, too, should snipe.  Duh and/or hello.
I mean, that pass was just sex.  Unconfirmed reports filtering in that Olli may actually be superhuman now.
NYR – 2nd Pd./6:02 – Desharnais; A: Miller, Shattenkirk – 2-1
That got us through to the second period when the Pens went to the PP for the first time on the night just 2:12 into it. Kreider off for cross-checking Ruhwedel in the skull trying to establish a net front presence in Murray's kitchen.  Rangers survived and somehow killed it off despite Lundqvist being more of an adventure than Marc-Andre Niemi.  It gave the Rags some life.
So about two minutes after the penalty expired, the Rangers would find a way to cut the lead in half.  It started from a simple, controlled breakout.  The gap between the pressing Kuhnhackl/Reaves and Letang/Rowney/Cole allowed the Rangers to spread the puck from wall to wall in the neutral zone and attack the blue line with speed.  Rowney lost Desharnais, allowing him to sneak in behind Letang to collect the area pass and put the Rangers on the board.
NYR – 2nd Pd./7:32 – PPG – Buchnevich; A: Zibanejad, Zuccarello – 2-2
That's about when the wheels started falling off.  The Pens ended up having to go back to the kill on a double minor Crosby high-sticking penalty right after the goal.  A minute into the PP, Cole and Kuhnhackl failed to clear the puck and instead decided to play grab ass along the boards.  McKegg read the whole thing wrong, nearly leaving the zone entirely. They pissed the puck away to Zuccarello to give a quick feed to Zibanejab down low, whose nifty backhand pass put it on a tee for Buchnevich.
NYR – 2nd Pd./8:32 – PPG – Miller; A: McDonagh, DeAngelo – 3-2
A goddamn minute later on the back end of the double minor, the blue shirted bozos punished the Penguins once more.  This time, McDonut sucked Kuhnhackl to the point and pulled him away from JT Miller enough for Miller to really step into a clapper through some traffic to the back of the net.
Thought maybe the Penguins would've learned from forcing the Panthers to erect the same PK structure, but they didn't and ended up getting boned as well.  This is less than ideal.
Also, three goals in 2:30.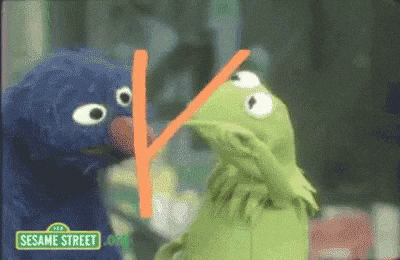 PIT – 2nd Pd./18:01 – PPG – Hornqvist; A: Phil!, Malkin – 3-3
The Pens weren't done taking stupid ass penalties, either.  Crosby went back to the box with 5:28 left for slashing Smith behind the play.  Two seconds into it, Hagelin went off for slashing Dick Trash's stick in half off the faceoff to give the Rags a 5v3 for 1:58.  Pens took it down to 14 seconds left when Kreider wasted Dumo from behind in front of the cage to eventually give the Pens 1:44 of 5v4 time when all was said and done.  This powerplay can be more frightening than the idea of raining spiders and really took the Rangers to task.  They were all over the o-zone, had a chance stolen right off of the goal line, but they weren't going to be denied the equalizer.  They set up shop once again after a clearance, won a couple of puck battles, and with everything having gone through Phil to that point, he collected a loose puck, creeped in and gave Hornqvist a little 4 foot dish for the tap in down Lundqvist's throat.
NYR – 3rd Pd./8:00 – Grabner; A: Dasharnais, Miller – 4-3
A late period goal should've given the Pens the edge they needed to unload for 8 more in the third, but 5 minutes into the final frame, Malkin and Shattenkirk dropped the gloves in front of the Pens bench after Malkin bumped Shattenkirk in the offensive zone.  Shattenkirk reacted as if he was a D league beer hockey player in his first hockey game.  Two minutes each for roughing to give us some 4v4 time.  Halfway through the penalties, Malkin was seen going down the runway (spoiler alert: he'd return in a big way).
Including the 4v4, the 3rd really turned into a total free for all.  Usually, that's conducive to the Penguins' dynamic offensive abilities.  Except this time, it wasn't.
Shortly after the penalties expired, they ended up getting caught with 4 guys deep in the Rangers zone as the warden called on a jailbreak.  Grabner and Desharnais took off on a 2v1 on Letang and that was all she wrote.  Ain't stopping that one.
PIT – 3rd Pd./19:04 – Crosby; A: Hornqvist, Malkin – 4-4
Pens would have to go to the PK with 4:57 remaining with Ruhwedel in for high sticking, which should've been enough for the Rangers to kill off the game.  Pens looked like they were destined to lost 4-3 and with Murray pulled with under 2 minutes left for the extra skater, but they couldn't get a damn thing going.  But out of nowhere, Former Washington Capital Kevin Shattenkirk gave the Penguins the tying goal.  They were mostly stuck along the perimeter and a deflected pass inside popped up and was gloved down by Hornqvist.  Instead of just letting the hand-pass get called, Shattenkirk touched the goddamn puck.  In one fell swooped, Crosby threw it at Lundqvist from behind the net and off the King of Nothing to tie it up and send it to OT.
For real.  He's a fucking warlock.  This isn't a joke anymore.  Dude could've reached out and touched the boards from there and he still scored.  Sorcery is not fair under any circumstances.
PIT – OT/0:58 – Malkin; A: Phil! – 5-4
Under a minute into OT, Rangers out there iced the puck and at 3v3, that ain't good.  Especially if you've been on the ice for the entire period.  Malkin lost the ensuing draw, but fortunately for him, Ryan McDonagh went to Kevin Shattenkirk's School for Guys That Play Hockey Bad and Want to Do Other Things Bad Too and gave the puck straight to Phil at the side of the net.  He fed 71 on the back door and that was that was that.
Game.
NOTES
Statement game from Evergene.  No secret that he hasn't been happy with his play.  Even looked like he was fighting it a bit last night early on.  Then he scored 4 points.
Maybe one day this year, this team will stop taking stupid ass slashing penalties.  None of the penalties last night came from any bogus new rule/enforcement.  Fortunate to have only given up 2 on 6.
Henrik Lundqvist: Actually Bad?
Pens finish their 3 game road trip this weekend with their 3rd back-to-back already this young season as they travel to Sunrise and Tampa Friday and Saturday.  Go Pens.