With all of the indictment excitement going on in Washington lately, you would've expected that a Pens/Caps game would've added to that fun and excitement.
If that was your expectation, well….
As reassuring as it is that the referees are actually calling penalties this year, their insertion into the game kind of ruined it last night.  Without diving too much into time math, which is factually harder than any other math, there was maybe one 10+ minute stretch of 5v5 play last night.  All of the penalties really prohibited either team from being able to get into any sort of rhythm, hindering the entire flow of the game.
Instead, there was a total of 30 penalty minutes, including 10 total powerplay chances.  The Caps were awarded 6 of them and capitalized on their 2 extra ones.
Ten of those 30 PIMs came in a fight less than 10 minutes into the game, too.  Unsurprisingly, it was Ryan Reaves dropping the mitts.  Unfortunately for everyone involved, it wasn't with that piss drinking Tom Wilson, despite Reaves calling him out after his bout with O'Brien.
Haven't seen a bigger asshole than Tom Wilson since Sasha Grey's.
GOALS
WSH – 1st Pd./14:09 – PPG – Carlson; A: Kuznetsov, Ovechkin – 1-0
About 2.5 minutes after the scrap, the Caps would get their second PP chance of the night after Malkin was penalized with 6:59 left in the first for tripping Orlov.  Big time dive IMO, and it would set up the opening goal.  Pens looked like they had the Caps locked in the perimeter until Ovi was able to track down his own loose puck and hold it in at the point, fucking up the Pens PK and allowing him to find Kuznetsov on a cross-seam feed.  The Pens were caught collapsing their box and putting no pressure on Kuzya.  It opened up a point feed to Carlson for the 1T that deflected off Kuhnhackl's stick and behind Murr.
PIT – 2nd Pd./8:26 – Phil!; A: Rust, Malkin – 1-1
Both teams traded off PP chances following the opening goal before the Pens were able to net their only goal of the game.  Similarly to the game against the Yotes, it was a quick strike in transition.  In true Washington tradition, a Russian led counterattack resulted in an executed goal.  After taking the neutral zone turnover, Maatta made a nice cut to get into the zone, but it was Malkin's quick touch pass to Rust that put the Caps on their heels.  Rust had about 8 years to feed Phil, whose pass to Malkin never made it there as Orlov tucked it into his own goal to make up for his dive earlier.  Dick.
WSH – 2nd Pd./18:09 – PPG – Oshie; A: Carlson, Eller – 2-1
But that'd be the last we'd hear of the Pens on the scoresheet.  With under 6 minutes to go in the middle frame, Letang lost his damn mind, getting called for high sticking and cross-checking because TJ Oshie is a sack of shit.  Yes, taking two penalties on one play is markedly not good, but fuck that 30 year old genital wart.
The Pens were able to kill of literally 3:59 of the 4 minutes of PIMs until the Caps were able to win a puck battle along the right wing wall.  Eller pulled Maatta away from the box and an exhausted Rust was slow to react to the pass to Carlson at the point.  Instead of getting a deflection off a Penguin this time, he got himself a deflection off  Timothy Jimothy to leave Murr with no chance again.
WSH – 3rd Pd./13:42 – Stephenson; A: Backstrom, Chorney – 3-1
Early in the 3rd period, the Pens were afforded two more powerplay chances to bring the game back level.  They had some chances, for sure, but Holtby was locked in.  It paved the way for some guy named Chandler to effectively finish off the game.  Again, the Pens lost a puck battle down low to Backstrom and Stephenson.  Unclear why at 5v5, the Pens were unable to match number of Capitals battling for the puck.  Stephenson's feed to Chaisson didn't go, but with no one close to him, he was able to gather the puck and work it up high to Chorney to cycle it back down low to Backstrom.  Backstrom, being the nasty human he is, threw a slick backhand pass back to the slot to an unchecked Stephenson for the easy goal.
Maatta being late to the scrum party in the corner may have opened that chance up, but the Pens had more than enough chances to get organized.  Crosby out there with Reaves and Kuhnhackl was not ideal, but those two were far from the problem.  They had their guys at the point.  With Jultz heading behind the net to Backstrom, that leaves Crosby to pick up Stephenson.  Turns out, Crosby was the only Pens player not picking someone up.
Then, with about 3 minutes left, Murray vacated the cage for the extra skater and Vrana was able to cap it off with a  on a mess of a play.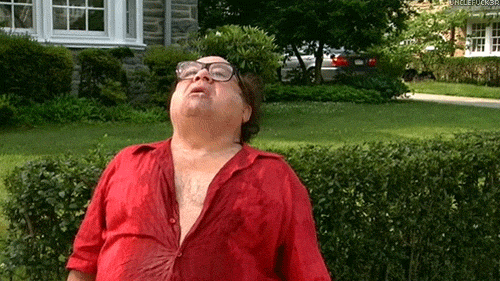 Game.
NOTES
Can't give up 6 PP opportunities, only kill 4, and not score a PPG of your own.
Holtby officially the 2nd fastest to 200 wins with his 27 save effort.
Caps lead the league in players with dumb fucking names.  Chandler.  Liam.  Madison.  Timothy Jimothy.
Good thing the Pens have an immediate chance at redemption on the road again in like 14 minutes in Nashville [/s].  Go Pens.