Hello, Colts fans. The key to football is to score more points than the other guys.
I know this and you know this, but our friends in the media need something to talk about in order to justify their jobs. Earlier this summer, a certain baseball announcer acknowledged to me that yes, I was right, the team really does just need to score more than the other guys. Yet each time a game rolls around, there he is giving us keys to the game that never include the bit about scoring more than the other guys. 
As he is a highly-compensated professional, I figure that the creation of keys that turn no locks must be a growth industry. So now, it's my turn.
Welcome to Why The Colts Will Score More Than The Other Guys
Who: The Dallas Cowgirls vs. the Indianapolis Colts.
What: Week 15 of the 2018 NFL season.
Where: Lucas Oil Stadium, Indianapolis, IN.
When: 1 PM Eastern, Sunday, December 16th. TV: FOX. Perfect timing for a game between two of the NFL's hottest teams, because CBS is carrying the national game in the late slot, which means we skip Joe Buck and Troy Aikman. Kevin Burkhardt and Charles Davis have the call, and I'm sure they're both swell guys. If you want to see what else is on, you can do so here.
Why the Colts will score more than the other guys:
1. There's nothing from Texas other than steers and…
Andrew Luck. Ok, technically Andrew was born in DC, but the score more piece doesn't concern itself with such trivial matters.
Ever since his arm rounded into shape, Andrew's been pretty much lights out this entire season. The Colts will need every bit of it in order to topple a really hot Dallas team.
It doesn't go well for awhile. With TY Hilton gimpy and essentially nothing more than a decoy, the offense struggles to find a rhythm. The Cowboys exploit the absence of RG Mark Glowinski by repeatedly stunting to the right side of the Colts' line. One such instance nets a 27 yard scoop and score by Leighton Vander Esch, which puts Dallas up 28-7.
But no worries. The kid from DC who cemented his early legend by beating teams from Texas is about to do it again.
Andrew gets hot and the offense reels off 5 straight scoring drives – 4 TD's and a FG – sandwiched around another Dallas TD. The last drive is pure Luck 4th quarter magic. On 4th and 2 from the 14, he evades the rush not once, not twice, but three times, buying just enough time to fire a dart into the back of the end zone, where Zach Pascal makes a leaping grab.
Dallas still has a minute and two time outs left, however, so we're not out of the woods yet. Have no fear, Denico Autry is here, my friends. He forces Dak Prescott to move up in the pocket, and bam! Anthony Walker knocks the ball free, where it's recovered by….who else? Darius Leonard.
Ballgame.
2. Colts fan Jodi
Now, I know a lot of you look forward to this section due to the inclusion of the lovely ladies from various cheer squads, but we're going to have to skip that today. I know, I know. I suck.
But December 16th marks the birth of my dear friend Jodi, who makes me laugh all the time because we share this "I'm still only 12" sense of humor. She typically puts up with my shenanigans, be it throwing rotten vegetables or holding Metallica concerts in her backyard, and for this I'm eternally grateful.
She will be pulling a doubleheader today, attending both the Colts and Pacers games, so if you see her, be sure to give her a shout out. She'll probably look at you like "Do I know you?" but whatever. Just do it. Also, the earlier in the day, the better, because by the time the Pacers game rolls around, she's gonna be #drunj (for you teetotalers out there, #drunj is just a different way of saying drunk. Also, true story: the other day I called someone a teetotaler and they didn't know what it means and a part of me died).
But who am I looking for, you ask.
This girl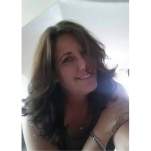 Here she is with her sister, who could kick your ass (trust me).

And, to further validate my earlier claim of #drunj, here's photographic evidence

I'm laughing so hard right now.
Also, while this next one isn't of her, I believe she did take it somewhere in London, and in the spirit of things I feel obligated to post it. You may recognize the dude, better known as JMV (ironically, today's his birthday as well), but the person on the right is why I'm posting this. Sup D?
Alright, I'm out like Jodi at about 9 pm tonight.
Colts 38, Cowboys 35