Winning a championship in professional sports is hard. It's takes a lot of work, dedication, and buy-in for every single player on any roster in order to reach the pinnacle of their particular sport. There's also no guarantee that a team will ever get an opportunity to capture a title again in the future, which is why the celebration is always so sweet.
Each path toward winning a championship is unique, but there's one cliche we hear constantly: defense wins championships. It doesn't matter whether we're talking about football, baseball, basketball, or hockey — that message seems to be on repeat everywhere.
Is there actually any truth to this statement, though?
OnlineGambling.ca set out to find the answer by looking at the last 10 champions from each of the major sports. They used teamrankings.com and ESPN to gather all their data, and here's what they found.
Football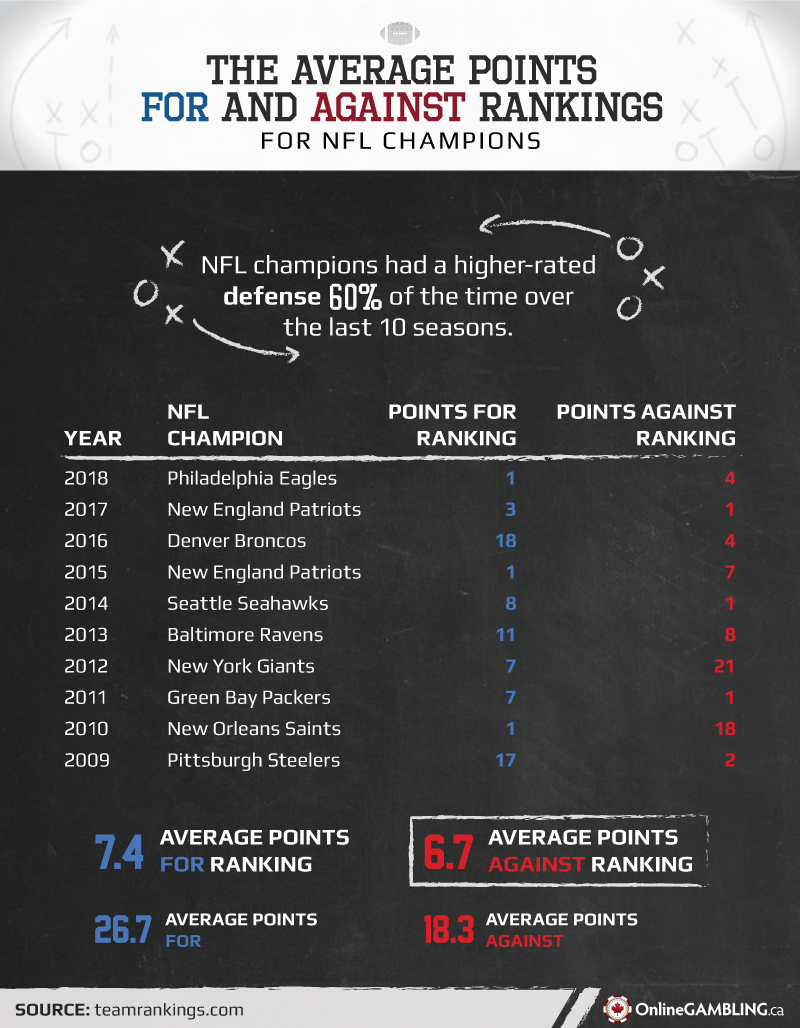 When it comes to bringing home the Lombardi trophy, recent history tells us that defense actually does win championships. The interesting part about this area of the study is how lopsided most of the teams are — except recently.
Between 2009 and 2016, just three teams boasted both an offense and defense that ranked within the top 10. Meanwhile, the New England Patriots and Philadelphia Eagles have accomplished that each of the past two years. In fact, they took things up a notch by getting each of their respective units in the top five.
Baseball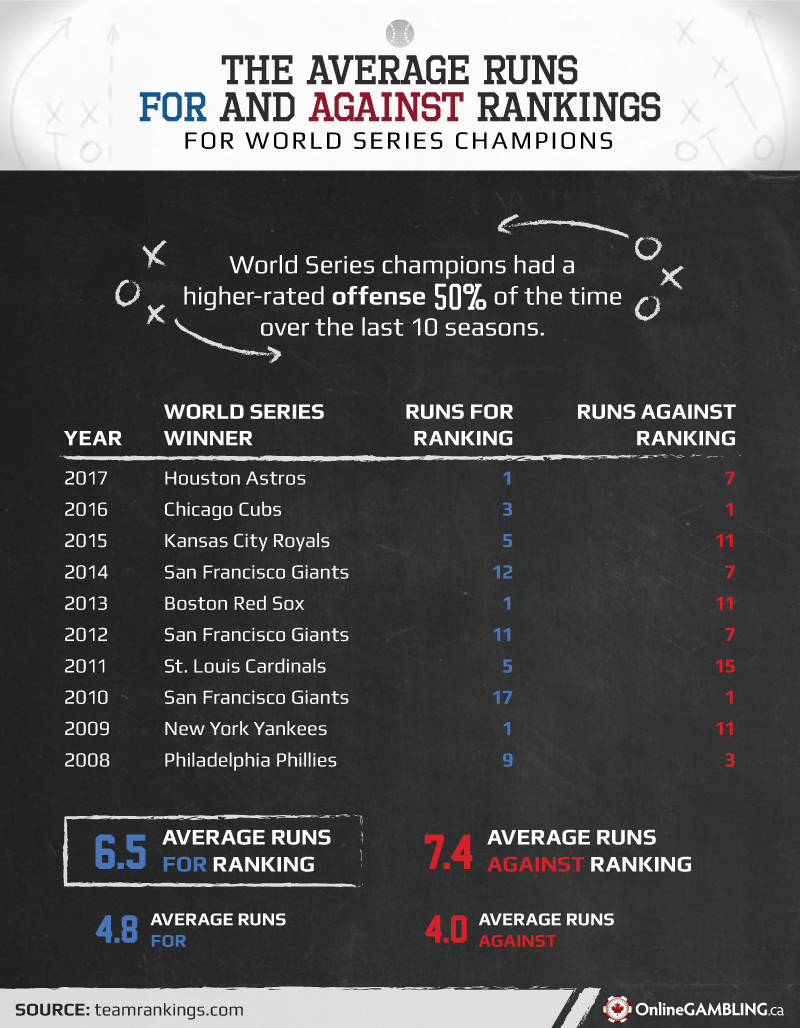 It just feels appropriate for Major League Baseball to be the one outlier here and split the difference down the middle, right?
The only team to win multiple championships in this span is the San Francisco Giants, and their method isn't a secret. They never ranked within the league's top-10 offenses in any of their three championship runs, but their pitching staff did.
And before we move on, let's just quickly admire how dominant the Chicago Cubs were during their championship drought-busting campaign. Man, they were were really freakin' good from start to finish.
Basketball
Defense wins once again, but there are some well-balanced NBA teams that have taken home the Larry O'Brien trophy recently. The 2010 Los Angeles Lakers and 2011 Dallas Mavericks stick out for a couple reasons, though.
Not only were their offensive and defensive rankings nearly identical, but they're also the only two teams in this entire study to not have at least one unit that ranked better than 10th overall.
Hockey
NHL teams leaned more on defense than offense overall, but they've also been the masters of being good at one area of the game. Half of the teams highlighted in the above infographic sported a top-10 offense and defense, but the others that didn't leaned heavily to a particular side.
Among those other five teams to bring home the Stanley Cup, there was one area of their game that ranked 17th or worse in the league. The Los Angeles Kings are a great example — during their two title runs, they were among the worst goal-scoring teams in hockey, but they made up for it by being among the best at preventing them.
As we can see throughout this study, there are a ton of different ways to win a championship. And even though defense ended up ruling the day across all sports, it was a lot closer than you probably would've guessed before looking at all the data.