With the 31st installment of The Biggest Party of the Summer just around the corner, join us as we take a look back at the history of SummerSlam. The ups, the downs, the moments, the stars, and the SummerSlam from arguably the worst year WWE has seen…exciting, right?!
SummerSlam 1995
Civic Center
Pittsburgh, Pennsylvania
MAIN EVENT
Diesel vs King Mabel for the WWF Championship
Yes, this was the main event. As I just said (channeling my inner-Comic Book Guy voice) worst…year…EVER!
The match did at least have a bit of a decent story to go with it though. Mabel
has been talking about having a "Royal Plan" to win the WWF Championship. The plan started out with a bit of a bombshell as longtime fan favorite The British Bulldog turned on Diesel in a tag match on Raw. This led fans to wonder…was The Bulldog's tag team partner Lex Luger also ready to turn on Diesel? According to Mabel, yes, yes it did.
The match went on (for less than 10 minutes) and ended when Luger came out and showed that he was loyal to his friend Diesel and aided Big Daddy Cool in a successful title defense. Yes Lex Luger…the beacon of loyalty!
Weeks later, Luger would leave WWE and make a surprise appearance on the debut episode of WCW Monday Nitro without telling anyone in WWF.
TME TO GRAB SOME SNACKS
Throughout the night, we would head to the back to the "classroom" where debuting superstar Dean Douglas was holding his class to review the events taking place. If you have any appreciation for wrestling history, especially ECW history, step away from the TV and don't allow yourself to sit through what WWF did to Shane Douglas. Seriously, I don't know what was worse –
Dean Douglas or Shane of The Dynamic Dudes!
GLIMPSE INTO THE FUTURE
The show has a whole was one to forget, but it did at least give us the SummerSlam debut for a couple of guys that made a decent career for themselves. Bret Hart continued his rivalry with Jerry Lawler by going up against The King's dentist (again, 1995). Hart battled Issac Yankkem DDS from, wait for it, Decatur, IL (pause for laughter or annoyed groan). Instead of Novocain, rumor had it that this particular dentist would use…hellfire and brimstone? (see what I did there?)
Along with the evil dentist turned mayor, a new Connecticut blueblood made his first appearance at The Biggest Party of the Summer. Sparkplug Holly (also making his debut) took on the man that, well, may have just been the smartest man in this era – Hunter Hearst Helmsley. Yeah, things worked out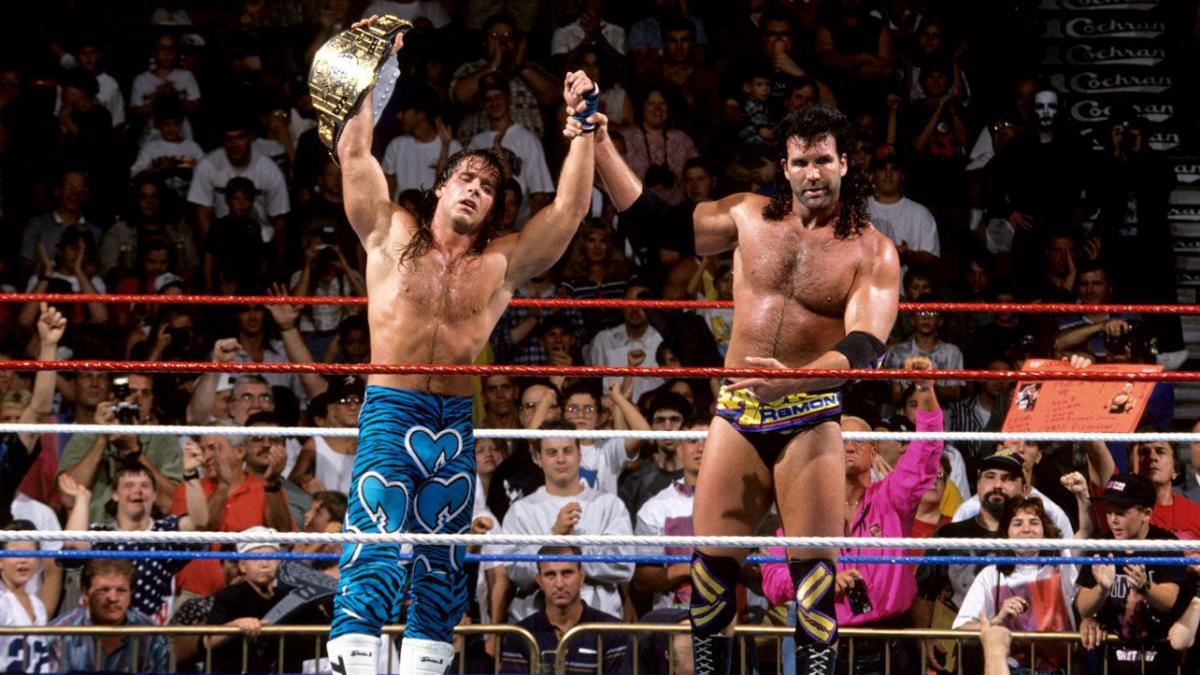 pretty well for the man whose three names all began with H … … … wait a minute … … …
MATCH OF THE NIGHT
Everyone knows about the first ladder match in WrestleMania history with Shawn Michaels and Razor Ramon. What some don't know is the two did it again at this year's SummerSlam. In a year to forget, the two Kliq members once again gave the fans something to remember. HBK came out on top for this one and made sure that this year's event wasn't a TOTAL loss.
OTHER TOP MATCHES
The Undertaker vs Kama in a Casket Match
Hakushi vs The 1-2-3 Kid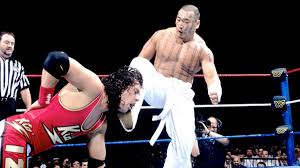 Barry Horowitz vs Skip
OVERALL
If you've been reading along as I post these…well…I'm sorry. Don't worry, things get better next year.
OVERALL SCORE – 2/10