Well, it wasn't exactly a Pipe Bomb, but it will do!
It has been over seven years since CM Punk took a seat at the top of the Raw stage in Las Vegas and delivered what is still considered to be one of the best pieces of mic work in history – The Pipe Bomb. The curtain had been moved the furthest back it had been since the 1996 "Curtain Call."
Punk would give us details on the backstage struggles that had not been seen or heard about on camera. It was one of those moments where you thought to yourself "that was real."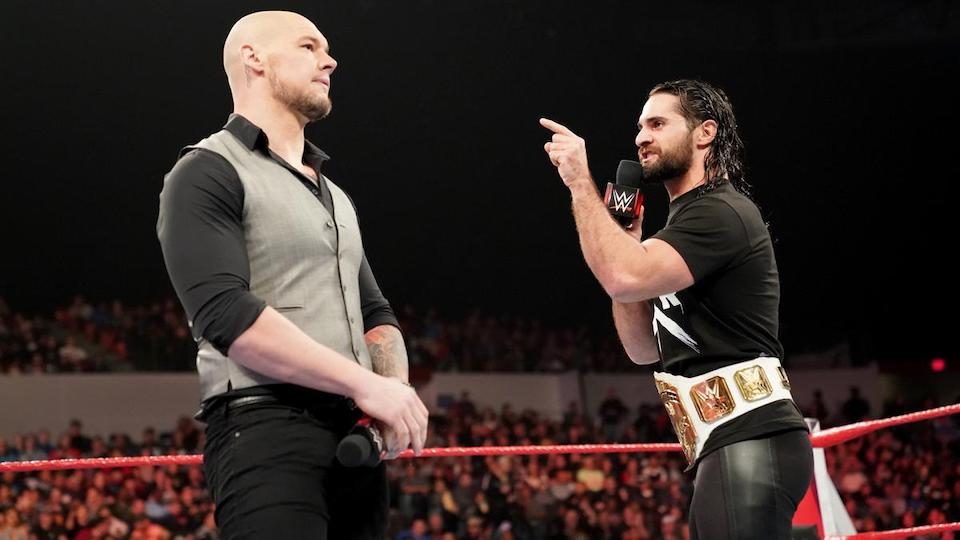 Since then, and especially in recent months, Raw has been a lot more, well, vanilla. Plain. Run of the mill. The list of bland descriptions can go on. Simply put, Raw has needed a spark.
"Monday Night Raw has sucked!"
That one line may be the needed boost. When Seth Rollins brought Assistant to the Elected Constable Twice Over (or whatever the hell we're supposed to call him now) General Manager Baron Corbin and vented his frustrations with the direction of Raw, viewers at home got the sense that he may have been talking to the Raw creative team through Corbin.
Still though, simply saying the show that Corbin has been running sucks still felt a little like a story – the good guy telling the bad guy authority figure that he's not good at his job…been done.
Then Rollins went into some interesting examples.
The first being the use, or misuse, of talent. At this point, I realized the promo could have gone one of two ways – either add to the story and mention the likes of Finn Balor, Braun Strowman and Elias, who Corbin is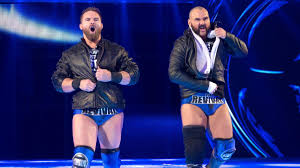 currently in a program with. That could have been good – but not as good as the second option, the option that Rollins actually took.
He mentioned The Revival! THE REVIVAL! Finally! Dash and Dawson made a name for themselves in NXT of the badass heel characters that are missed these days and could put on amazing matches in the ring. Yes, their main roster debut was met with a bit of an injury bug, but they are the team that could revive (pun completely intended) Raw's weak tag team division. Instead, they have been left to the side only making sporadic appearances on Monday's to job to the likes of the Lucha House Party? Bad!
From there, we talk about the fact that the Raw Tag Team storyline between Bobby Roode and Chad Gable vs AOP is based on pee. Yeah…pee. OK, it ended up with Roode and Gable winning the belts last night to further establish them as a legit team instead of just two single wrestlers who needed something to do. Unfortunately though, I would be surprised if AOP didn't win the titles back this Sunday at TLC. Don't get me wrong, I'm glad that a team like AOP is actually getting a shot with the titles, but Championship Hot Potato is never a good thing.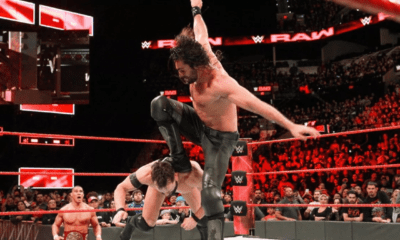 Then we get to the meat of everything, Brock Lesnar. Rollins points out the fact that he is the Universal Champion and hasn't competed on the show that he supposedly reigns over since 2002! I graduated high school then! That's a looooooong time ago! Worst part about it, it's a fact!
The allure of making the champion appearing on Raw become an "event" that shouldn't appear every week, or every month for that matter, is played out. It's become a joke.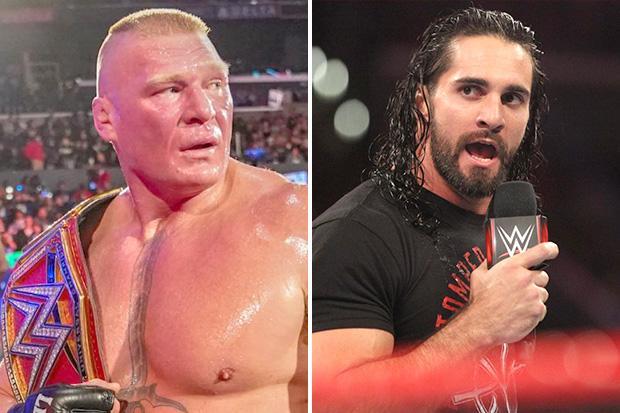 I have the sense though that Rollins' promo is the beginning of the end of it.
It is safe to say that Rollins has been the in-ring MVP for Raw in 2018. Whether on Raw or Pay-Per-View, The Architect has delivered. And for the first time since the creation of the Universal Championship, that hard-work will be rewarded at WrestleMania!
Last night may have been the foundation for the program that will take us to a Universal Championship match at WrestleMania between Lesnar and Rollins – and for the first time since Kevin Owens inexplicably dropped the Universal Championship to Goldberg in less than a minute, the Universal Championship will have some legitimacy.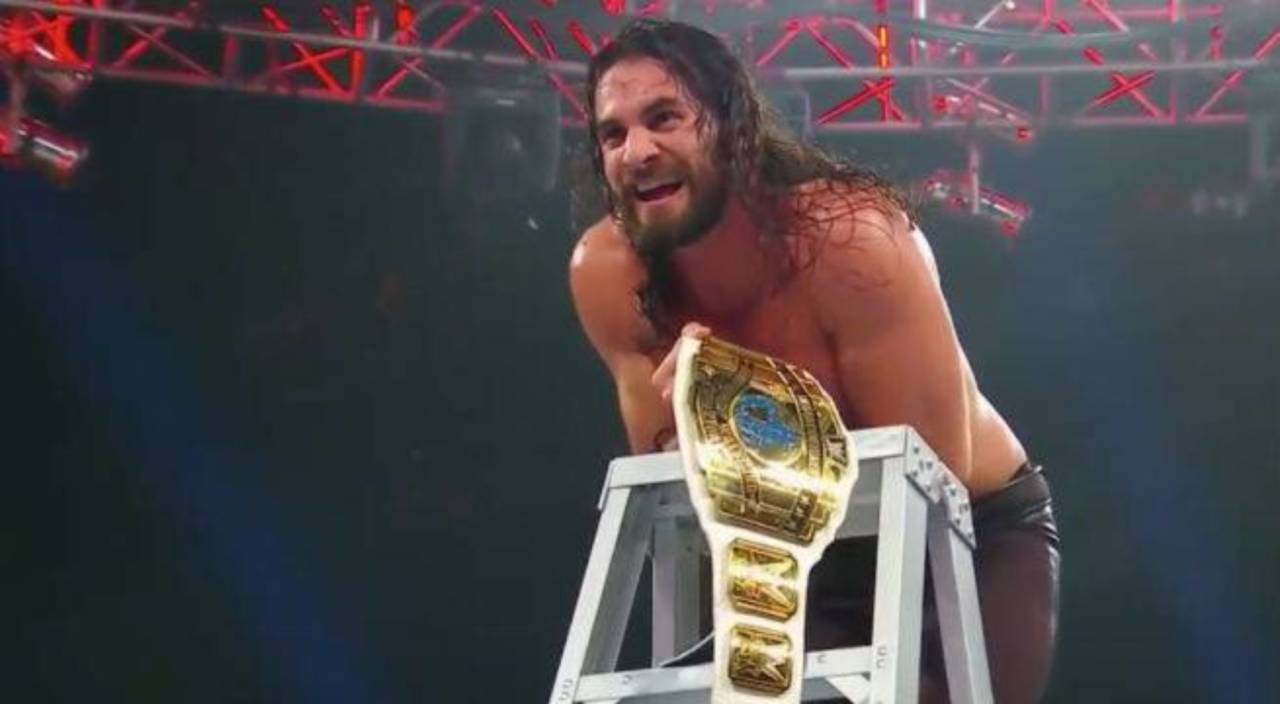 Plus, we'll be able to see it! It's an ugly belt, yes, but it's still a belt that should be seen. We may have to wait a couple more months, but Raw's main title may actually, if you can believe this, be on Raw!
And there isn't a more deserving Raw superstar to hold it right now than Rollins.