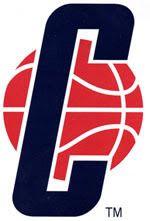 Renee Montgomery and Kalana Greene led the nation's fifth ranked team to a 62-36 win over the University of Hartford Hawks. For the Huskies, Montgomery had 16 points and Greene added 14 to the cause. They were the only two in double figures.
It was an ugly game in the first half for UCONN as the Hawks led most of the way until Renee Montgomery tied the game up at 18. From that point on, the Lady Huskies never looked back. They actually scored 18 pts in a row until the Hawks scored in the second half. The win moves them to 10-0 on the season.
Notes and Observations:
UCONN was without the services of Meghan Gardler and Brittany Hunter tonight. Hunter took the night off to rest her troublesome right knee that she had reaggravated against Oakland. Meghan Gardler missed the game after she showed back up to campus after the Christmas break with her elbow in a sling. She was "rough housing" with some friends and injured her elbow. It isn't serious and she's expected back at practice on Saturday.
Coach Geno Auriemma announced on Thursday that Kristin Phillip's playing career at UCONN is over. She had not practiced with the team since Dec 2nd and has not been around them since that point. Geno also said, it is up to her whether or not she attends UCONN in the second semester.
The starters for the game were the usual five: Montgomery, Thomas, Greene, Charles and Houston.
While Tina Charles did start the game, it was evident that her shoulder was bothering her and she only played 6 minutes. She had 4 points and 7 rebounds in her short time on the court.
Kalana Greene had 16 rebounds tonight and along with her 14 pts gave her her second consecutive double-double. Those 16 rebounds were also a career high for her.
Mel Thomas had a shadow following her the whole game. This seems to be the case recently as teams fear her 3 pt shooting abilities. She finished the game with 6 pts while essentially playing the whole game.
The "big" girl, Kaili McClaren had a good game. She had a career high 6 blocks to along with 6 points and 6 rebounds.
UCONN dominated the glass tonight finishing the game with a 53-28 rebounding advantage.
The 62 points by the Lady Huskies was a season low for them.
For those who don't know this, Hartford is coached by former UCONN great, Jen Rizzotti.
Geno Auriemma is now 1 win away from 600 in his Hall of Fame coaching career.
The Lady Huskies will return to the court on Sunday afternoon as the face the Sacred Heart Pioneers on Sunday at Noon. The game is at the Hartford Civic Center and will be broadcast locally on CPTV.
Technorati: UCONN Huskies, Geno Auriemma, Hartford Hawks, Jen Rizzotti