There's an old saying in NFL circles that if you're not positioned in the Top 10 in every round, the phone is not going to ring on Draft day— either before or when you're on the clock…
That's part of what makes picking from the #14 slot all the more problematic for Eagles personnel vice-president Howie Roseman in this particular draft. It also becomes more challenging for Howie knowing that he's already traded 25 spots back into the 3rd round thanks to the Timmy Jernigan trade.
Dave Stoessel wrote probably one of his best columns ever this week at Eagles Addict in addressing the awkward situation in which Howie Roseman finds himself this draft season. Here are the main points Dave made with some extra visuals thrown in to boot:
"Will Howie Roseman be compelled to make a splash move during the first round of the upcoming NFL Draft because it's in Philly? Will he want to play to the crowd and make a move that will ensure electrified cheers instead of either a relatively mundane reaction or, worse yet, disappointed boos?"
Dave makes the point that for Howie to trade up to #10 or even further, he would have to sacrifice a 2nd round pick.
Dave Stoessel: "For a team with as many holes as the Eagles have and in a draft ripe with talent that is three-to-four rounds deep, wouldn't you rather have more picks…not less? The Eagles don't have a second-round pick in next year's draft, so do you really want to give up our second this year? And for a player whose draft status is based on a limited sample size and is more about projection/perceived upside?"
"I also don't think fans would be "outraged" if we didn't trade up. I mean really, that would be a lot to expect and I feel that most fans understand the cost factor of giving up a valuable draft pick. If Roseman wants to "play to the crowd" and create an exciting Philadelphia-based atmosphere, the best play might be to stay put and select the best player possible at 14."
"Furthermore, I think the general or casual fans gravitate towards offensive skill players. That means if the Eagles draft someone like John Ross, Corey Davis, Christian McCaffrey or Dalvin Cook, that would likely generate the most cheers. A close second on the fan excitement scale would be Reuben Foster, or if Marshon Lattimore somehow slid to this spot."
"Another player that hasn't gotten much buzz about being a possible Eagles pick that could generate some pure Philly area excitement would be Haason Reddick—a  player that hails from Temple, plays a position of passion for the die-hards and if taken by the home team of the draft should certainly be cause for celebration."
"It'll be interesting to see how Roseman plays this. Will [the Draft] being in Philly really affect his thinking or strategy? It shouldn't, but it could be easy to get swept up in the moment."
"If he trades down?…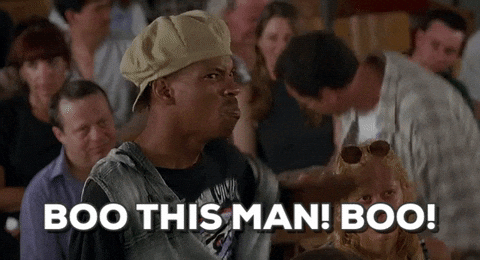 "Depending on who's on the board, the best play may really be trading down and picking up an extra 2nd or 3rd rounder in a draft full of talent. That may test the patience of a sometimes impatient fan base, but it may be in the best interest of the football team."
Interesting perspective from Dave Stoessel, I think…
What else is going on in Eagles Nation?
Rotational defensive lineman Beau Allen suffered a chest/pectoral injury that's expected to need surgery while working out last Thursday, according to the Philadelphia Inquirer's Zach Berman.
This is bad news for the Eagles and for the 25-year-old Allen, who is entering the final year of his four-year rookie contract. The Eagles had already begun work toward extending Allen earlier this offseason.
While it was unlikely Allen was going to be the starter after the team traded for Timmy Jernigan, defensive coordinator Jim Schwartz likes to use a rotation along his defensive line. Allen played 28 percent of the Eagles' defensive snaps last year and even started three games for an injured Bennie Logan.
If Allen is unable to play this season — even if just for part of it — that means Destiny Vaeao is would be the Eagles' top backup defensive tackle. Vaeao was undrafted last year and played minimally throughout the season. The Eagles also have Aziz Shittu and Justin Hamilton, who is with the team after signing a futures deal in January. Former defensive tackle Taylor Hart is now an offensive tackle.
Then the Eagles reached an agreement on a one-year deal with veteran QB Matt McGloin.  McGloin, 27, spent the first four years of his career with the Raiders. The Scranton, Pennsylvania native is also a product of Penn State, where he threw a then-program-record 46 touchdown passes. During his NFL career, McGloin has seen action in 14 games and has started seven. He has completed 161 of 277 passes (58.1 percent) with 11 touchdowns and 11 interceptions. And he has a career passer rating of 75.3. McGloin had been Derek Carr's backup in Oakland.
April 17 marks the beginning of the Eagles' spring workout schedule. The first round of voluntary OTAs (organized team activities) kicks off on May 23. It will help to have another arm for the workouts.
In 2016, the Eagles kept just two quarterbacks — Wentz and Chase Daniel. Aaron Murray was the team's third quarterback, but was stashed on the practice squad. While the team kept two on the roster last year, there's a shot Doug Pederson will elect to have three on the 53-man roster this year. Here's what he said about the depth at QB at the league's annual meetings earlier this month:
"We're always gonna look in the draft and we're always going to evaluate that position and you need four or five guys in training camp. But at the end of the day, normally three would be on your roster. One could be on the practice squad. So we'll continue obviously to look at that. Two are gonna be active on game day, and then that third guy, it could be a young guy that you acquire through the draft or it could be another free agent."
Okay… then there was this little gossip item making the rounds:
It all started on Sunday when Kiko Alonso posted a seemingly harmless photo to his Instagram account featuring Shady McCoy getting upended pretty good:
Shady jumped on his phone and left a comment on Alonso's post — two of them to be exact:
"@elbravo_47 boy ya dad wish u was as good as me… n ya new contract garbage lol my 2011 money …," read the first from @shadymccoy."
"@elbravo_47 take me off ya page u BUM," read the second.
I always appreciated Shady's command of the English language. It's even more impressive when compressed into the social media's abbreviated dialect.
Finally, the NFL announced the preseason schedule for all 32 NFL teams. The Eagles' 2017 preseason schedule is as follows: