Welp, the Penguins 5 game point streak is over.
Oh, how we hardly knew thee.  Rest easy, sweet prince.
Last night was a weird one, though, wasn't it?  It was one of those games that felt like the Avs never really looked capable of losing, but the Pens never really looked like they were going to suffer the same fate of deadness that their points streak suffered.
That had everything to do with the shows Cole Harbour, Nova Scotia's Sidney Crosby and Cole Harbour, Nova Scotia's Nathan MacKinnon put on and nothing else.
They were absolutely dynamite, playing a little game where they one-upped each other at every turn as their lines matched up against one another all night that included Cole Harbour, Nova Scotia's Nathan MacKinnon potting 1G-3A for his 6th straight multi-point game (and 8th in his last 9) and also saw Cole Harbour, Nova Scotia's Sidney Crosby score all 3 Penguins goals.
That's a stat.
Also stats (all at 5v5): The Penguins controlled the lion's share of possession in all 3 periods, attempting 47 shots on goal compared to the Avs 36 (56.63% share).  The Pens also generated 5 more unblocked shot attempts (33-28), one fewer shot on goal (24-23), but 1 more scoring chance (16-15) and had 7 of the 10 combined high danger scoring chances.
Of their 23 shots on goal at 5v5, 7 of them came from high danger areas, compared to that of the 2 they allowed.
So, obviously, they were getting to the high percentage scoring areas and limiting the Avs from doing the same.  In fact, the Pens had an expected goals for of 2.44 at all strengths and 2.22 at 5v5 (per Corsica).  The Avs, on the other hand, settled in at 0.99 and 0.89, respectively.
Translation: The Pens weren't 3 goals worse than the Avs and on another night, they're are on the other side of a 6-3 decision.  That other night may come Tuesday.
---
LINEUP
After downing the Jets the night before, HCMS elected to not make any changes to his personnel, save for flipping Rust and Phil! as he did to end the game.  Jarry got the nod in the second of a back-to-back against a familiar foe in Philipp Grubauer.
GOALS
COL – 1st Pd./11:19 – Girard; A: Rantanen, Cole Harbour, Nova Scotia's Nathan MacKinnon – 1-0
From the opening puck drop and for about the first 8 or so minutes, it was all Avs, led by their electric first line of Babe Landeskog, Cole Harbour, Nova Scotia's Nathan MacKinnon, and Mikko Rantanen.  And while the Pens didn't register their first shot of the game until the 11:54 mark, a full 35 after the Avs opened the scoring and didn't levy their second until 13:30 into the game, and despite the Avs having more then or as many goals on the board as the Pens had shots during that time, the Pens weren't actually all that poor for the last 12 or so minutes of the period.  But, they were behind after 20 minutes of play.
Stemming from a neutral zone draw midway through the period that Cole Harbour, Nova Scotia's Sidney Crosby lost to Cole Harbour, Nova Scotia's Nathan MacKinnon, Sam Girard and Erik Johnson were forced to retreat and reset because the win was too clean.  Girard would drop deep into his own zone to take an EJ drop pass and hit the neutral zone with some speed, slamming on the brakes and spinning around Dom Simon like he was playing the Bullring level in THPS2 before getting it up to Cole Harbour, Nova Scotia's Nathan MacKinnon at the Pens blue line.  Cole Harbour, Nova Scotia's Nathan MacKinnon made some nasty little Leo Messi flick to nutmeg Dumo and hit Rantanen streaking in with speed of his own, immediately undressing Letang in the process.  You just don't see Letang get smoked too often like that, so holy shit.
Great cover from Cole Harbour, Nova Scotia's Sidney Crosby to get over and take away the passing lane and block the pass to Landeskog on the back door, but it wasn't enough to strip the puck from Rantanen.  It also wasn't enough for Guentzel to find his man creeping in.
Rantanen, however, did find Guentzel's man as Girard activated from the point to take the feed and rip one by Jarry, who was maybe a little deep in his net after coming off from being tight to his post with Rantanen controlling the puck below the goal line to his left.  Breakdown City.
COL – 2nd Pd./5:15 – Johnson (not that one); A: Andrighetto– 2-0
Just 49 seconds into the 2nd period, Cole Harbour, Nova Scotia's Sidney Crosby went off for holding the stick of Babe Landeskog, only to have the penalty negated 19 seconds later by Kerfoot high sticking Jack Johnson.  The Avs were buzzing, but a Phil! pass break up on the 4v4 kept it a one goal game (and another play midway through the third to keep it a tie game), albeit temporarily.  Was led to believe he doesn't play defense, but whatever man.
But following the expiration of the penalties, the Avs would double their lead despite the gameflow being in the Pens favor, heading the other way as Malkin broke the puck out from behind his own net.  ZAR would pick it up in the neutral zone with speed, wheeling in and throwing a backhander that was blockered away by Grubby to turn the Avs loose the other way, winning a bit of a disjointed battle at center ice in the process.
Andrighetto burrowed into the corner, beating a flat-footed Dumoulin and circling back towards the point, feeding Erik Johnson for the slapper.
Dumo did well to retreat straight to the front of the net and let Letang chase Andrighetto, but in doing so and tying up Kerfoot in front, he made contact with Jarry and the two of them screen the netminder, really preventing him from even standing a chance on Johnson's shot.
COL – 2nd Pd./7:52 – Wilson; A: Cole Harbour, Nova Scotia's Nathan MacKinnon, Jost – 3-0
Then, just over 2 minutes later, it looked like we could've all went to bed as the Avs just started to suffocate the Penguanos.  On Cole Harbour, Nova Scotia's Nathan MacKinnon's third straight rush up ice on this singular shift, he'd finally get that elusive goal he was trying to create.
Pens got a clear, Avs went back to collect and Cole Harbour, Nova Scotia's Nathan MacKinnon dropped in to take the puck and turn on the after burners, swooping in and across Oleksiak and knocking Jack Johnson out of the whole goddamn frame on a shot.  Tyson Jost was first to react to the rebound with Cole Harbour, Nova Scotia's Nathan MacKinnon taking Oleksiak and Johnson with him.  The Big Rig went to protect the net front before leaving it to pressure Jost as Jost beat Crosby.  Not a single soul picked up Cole Harbour, Nova Scotia's Nathan MacKinnon at the hash marks and by the time the pass got to him and the Pens reacted, he was feeding Colin Wilson for the 3rd.
His speed is just unfair.  Dear lord.
Hereeee comes Johnson.
PIT – 2nd Pd./19:08 –Cole Harbour, Nova Scotia's Sidney Crosby; A: Guentzel – 3-1
However, the Peng weren't going away and with under a minute to play in the 2nd, they got themselves on the board finally after the Avs spent a considerable amount of time in the Pens zone.  However, as they went from low to high to set up Zadorov for a bomb, he broke his stick and Crosby was off.
Nice little quick up from Guentzel, but what a play from Crosby to see he could cheat and go with no cover in behind Zadorov.  Grubauer was big to make the first save, but Crosby was not to be deterred in jamming home the rebound.
PIT – 2nd Pd./19:50 – PPG –Cole Harbour, Nova Scotia's Sidney Crosby; A: N/A – 3-2
Then, just 37 seconds later, the Pens would find themselves back on the PP for the 3rd time on the night.  And right off the draw, despite Crosby losing it, Phil! got right in Former Penguin Defenseman #28's mouth, causing him to throw a useless backhander up the wall right to 87.  No way in hell should that ever go in from there, but the warlock is going to do what the warlock do.
PIT – 3rd Pd./4:43 –Cole Harbour, Nova Scotia's Sidney Crosby; A: Guentzel – 3-3
The punch-counter punch game 87 and 29 were playing was always going to spill over into the 3rd period and in the early going, it looked like 29 was going to deal the Penguins the death blow.
I mean, this is just bananas.  He's at a complete standstill behind the net, then hits a few quick crossovers and he's in the high slot, dangling around Johnson and ZAR and Phil! and Brassard to set up the good Johnson for a missile.
But a minute later, Cole Harbour, Nova Scotia's Sidney Crosby and his 2 sons jumped over the board, getting into the Avs zone and going to work down low, getting a couple of looks at Grubauer before kicking it up to Riikola for the point shot.
What a deflection from 87 initially, but then to pivot so quickly, get body positioning on Girard and shield him from making a play on Simon's pass is something else.  First one wouldn't go, but the rebound would.  Three goals in the span of like 5:34 for Cole Harbour, Nova Scotia's Sidney Crosby and first NHL point for Riikola.  Give Simon his 9th primary assist on the year, too.
COL – 3rd Pd./10:05 – Landeskog; A: Cole Harbour, Nova Scotia's Nathan MacKinnon, Rantanen – 4-3
Then, about 5+ minutes later, it was Cole Harbour, Nova Scotia's Nathan MacKinnon's turn with the Pens threatening this time.
Brassard, out on a shift with Pearson and Simon on the ice, was below the goal line looking for one of the other two in front of the net.  His pass just wouldn't connect and Cole Harbour, Nova Scotia's Nathan MacKinnon was off to the races.  His speed through the neutral zone pushed Maatta and Rikola back further than they would've liked as the Avs top line came in on the 3v2.
Both Penguins D-men collapsed on Cole Harbour, Nova Scotia's Nathan MacKinnon after he crossed the blue line and, with Riikola's gap and timing being just a bit off, the lane was there for Cole Harbour, Nova Scotia's Nathan MacKinnon to drop it off to Landeskog and drive the net.  Riikola's skating and edgework was on full display and he smoothly peeled off of Cole Harbour, Nova Scotia's Nathan MacKinnon to get in Landeskog's shooting lane and getting a big piece of his shot, but unfortunately for both Riikola and Jarry, the shot went off 50's stick, changed directions and beat Jarry stick side.
Second NHL point for Riikola
COL – 3rd Pd./19:31 – ENG –Cole Harbour, Nova Scotia's Nathan MacKinnon; A: Landeskog – 5-3
Unrelenting, the Pens continued to search for that equalizer over the last half of the period, but just weren't able to solve Grubauer, whose save with about 3 minutes to play on Simon has to go down as the biggest reason the Pens didn't get a point out of this game.
That save set the stage for Jarry to vacate his cage for the extra skater.  While the Pens were still hovering around, threatening to score, the Avs top line had other plans.  Cole Harbour, Nova Scotia's Nathan MacKinnon looked like he could've scored about 8 goals on the 6v5, but an impossible backcheck from Cole Harbour, Nova Scotia's Sidney Crosby with a little delay tactic from Letang kept him from scoring on his 7th of 8.
But as the Pens tried to get back into the offensive zone, a miscue between Phil! and Geno gave the puck away to Former Penguin Defenseman #28, who turned and iced the puck dumped the puck down below the Pens goal line.
There, Landeskog went after Letang, kicking his leg out from under him in one of the more dangerous and dirty plays you'll see.  When the dust settled and Cole Harbour, Nova Scotia's Nathan MacKinnon found the puck and buried it into the empty cage, Letang lost his goddamn mind over the missed call, rightfully so.
Look, you can make the case for the linesman not signaling icing.  Letang was already retreating when Former Penguins Defenseman #28 sent the puck down the ice and 58 took a long, curved path to go back and retrieve to try to buy the icing.  That doesn't get called like half the time.  But for the referee, standing like 10 feet away, to miss that kick out?  That's inexcusable.
COL – 3rd Pd./19:44 –Soderberg; A: Calvert, Nieto – 6-3
And before the fans even had a chance to settle down and hear the goal announcement, the puck was in the back of the Pens net again.  Grant won the draw, JJ73 threw the puck at Grant at center ice, only for it to end up in Grubauer's possession.  He shipped it north to Nieto to hit Calvert streaking across the NZ with body position on Johnson.  Oleksiak pulled over to try to seal off the wall, thinking that was where Nieto was going with it, meaning Johnson didn't have anyone covering for him over the top as Soderberg roamed free in the middle of the ice, beating everyone to Calvert's touch pass and firing a dart by Jarry to suppress any doubt.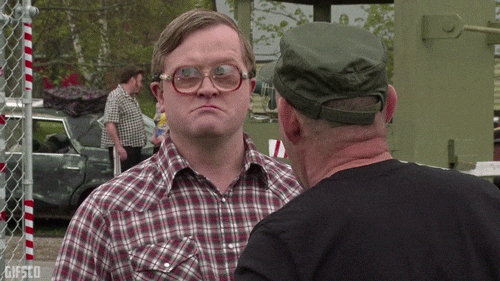 Game.
NOTES
In the battle of Cole Harbour, Crosby and MacKinnon were on the ice for 11:57 at 5v5 against one another.  Crosby played 15:49 at 5v5 in total, while MacKinnon saw 18:31 at 5v5.  They combined for 4G-3A.  Head-to-head at 5v5, Crosby owned 60% of the shot attempts (12-8), 58.33% of the scoring chances (7-5), and 80% of the high danger chances (4-1).  They were each on the ice for 2 goals for.    In MacKinnon's 6.5 minutes away from 87, he owned 70% of the shot attempts and was on the ice for 1 goal for and 0 against.
The Pens Electric Boogaloo Line was something special again.  In 14:12 minutes of 5v5 play, they were on the ice for 21 shot attempts for and just 8 against (72.41%), 14-6 in unblocked attempts (70%), 12-5 in shots on goal (70.59%), 10-4 in scoring chances (71.43%), and 5-1 in high danger chances (83.33%).  Crosby alone led all skaters on both teams with 6 shots on goal, 7 shot attempts, 6 scoring chances, and 5 high danger chances at 5v5.
Other noted good boys include the Riikola-Maatta pairing, both of whom led the Pens in shot attempt share at 5v5 at 74.07% and 72%, respectively.  Together, they played 14:28 with 17 shot attempts for and just 5 against.  They were also on the ice for 12 unblocked attempts and just 3 against, 8 shots on goal and (again) just 3 against, 6-2 in scoring chances and 3-1 in high danger chances.  Really nice game from them.
On the flip side, the Pens 3rd line of ZAR-Brassard-Phil! got caved the fuck in, along with Johnson-Oleksiak.  Those 5 were the only Pens players with less than a 50% share of shot attempts, with only Oleksiak (35% – 7-13) and ZAR (31.25% – 5-11) breaking 30%.  Should come as no surprise that those 5 were on the ice a decent amount together.
The Pens get a few days off to travel back home for a 3 game home stand starting Saturday night when the Flyers come to town before seeing this Avs team again next Tuesday.  Go Pens.