Hello and welcome to another episode of Holy Shit! The Fourth Line Actually Scored a Goal!  In this episode, we discuss the Penguins 4th Line actually scoring a goal!
The struggles of the Pens 4th line, and depth scoring altogether, have been well-documented and beaten with a bat all season long.  Crosby, Malkin, Kessel, and Letang have, expectedly, carried the mail for this team all year with next to no help from their supporting cast.
That sorta changed last night as the Big 4 combined for 1G-2A, factoring in on just 2 goals.
And look, there were always going to be goals in this one.  In the 10 games at the Bell MTS Place in Winnipeg between the Pens and Jets, the two teams have combined for 5+ goals in 7 of them.  Not even the Troops could've stopped them from burning out the goal lamp.
So last night was as good of a night as any for the Pens to finally get some depth scoring and they did just that (and needed just that).
Two goals from the 4th line and the eventual game winner from the "3rd" line of ZAR-Brassers-Phil! was enough to lighten the load and crash the Jets into Lake Manitoba, giving the Pens points in 5 straight and giving them their first back-to-back wins since October 25th and 27th when they finished ripping across Canada.
Seems good.
---
LINEUP
With Hornqvist missing his second straight with a concussion, The Electric Boogaloo Line stuck together because they are both good and also very good.  Derek Grant recovered enough from whatever the hell was ailing him to supplant Sprong, coming off his best okay game of the season.  No other changes down the lineup from the team that topped Columbus on Saturday.
GOALS
WPG – 1st Pd./7:01 – SHG – Tanev; A: Chiarot, Lowry – 1-0
The early stages of the game felt like the Jets had a decent control on it and their lethal powerplay was given a chance to get them started on the right foot just 2:29 into the game as Dumo went off for "tripping" Tanev.  The Pens would kill it off while knocking Big Buff out of the game temporarily in the process as he and Oleksiak collided in the neutral zone.  Buff's ankle looks like it bends at an angle that only exists in hyperbolic geometry, but it was his big brain that concussion spotters were worried about.
About 2 minutes after the kill, Bryan Little took a seat in the sin bin for 2 minutes himself after hooking up Malkin.  On the ensuing faceoff, Crosby would lose the draw to Lowry, giving Ben Chiarot a clean chance to clear the puck.
Letang couldn't hold the grenade in as Lowry closed in on him, but the latter interfered with the former enough so that Letang was a half step slow getting back to the puck.  It meant Tanev, splitting The Tang and Phil! through the middle, got to it first and chipped it below the goal line.
This is where it all broke down.  Kessel glided in pursuit, which allowed Tanev to circle the net with speed and get to the slot.  Letang had to worry about Lowry in front of the net while Sid did a fly by on Tanev.  By this point, Phil! had his stick in a decent enough position, but not good enough to prevent the shot from coming in and beating DeSmith.
Lowry's little screen in front probably put DeSmith off just a bit, but you could also probably make the case that DeSmith should've stopped it.  The "who's going to take him" bullshit mentality in front of The Smith certainly didn't help matters either.
PIT – 1st Pd./18:13 – Crosby; A: Simon, Guentzel – 1-1
Then, with 4:39 left, the Pens would have to go back to the kill as Dumo got hit again for tripping, this time on The Worst Lemieux.  They'd kill it off again and the Electric Boogaloo Line would go to work, starting from a D-zone draw.
When they stormed back into the Jets end and burrowed in deep through a footrace won by Guentzel, an errant Crosby pass would send Riikola and Maatta back to collect from DeSmith, who inexplicably held it for Riikola only to throw it right away from him, giving it to Perreault flying back into the Pens end instead.  Just when it looked like he was going to set up Lowry in the slot to punish DeSmith for his error, Simon made one hell of a defensive play to intercept the pass and turn it over.
Crosby picked it up, looked like he was going to carry it through the neutral zone, but stopped up when he saw the real estate in front of him wasn't for sale.  Would've been a 1v3 and he didn't have any speed.  He, instead, peeled back and waited for Guentzel to get up ice to the far blue line, eventually finding the lane to hit him with a pass.  Simon timed hitting the line just right to take Bake's little area pass, driving wide on Morrissey before taking what he learned in Sidney Crosby's School of Ridiculous Passes and putting it to good use, hitting 87 bombing in to rifle yet another backhander home.
Watch Crosby here, too, because as good as the backhander was, the way he got himself there is something else.  He didn't just sit back and admire his pass or head to the bench.  He saw that the Jets were doing that exact thing and smoked them all to the slot.  How teams, after all this time, just let the best player of this generation run free like this will never make sense.
WPG – 2nd Pd./0:39 – Scheifele; A: Wheeler, Ehlers – 2-1
However, if you were expecting the Penguins to build on a late period goal and come flying out of the gates, you'd have been more disappointed than Scott Hartnell's wife was with his dick.
Right from the opening puck drop, the Jets were flying.  They set up in the Pens end and looked set to take out a mortgage, but the Pens got a clear by virtue of the Jets firing a shot wide, off the corner boards and out of the zone.
They'd drop back into their own end to reset and elude the Guentzel forecheck with Morrissey hitting Scheifele at center ice quickly.  Ehler circled back to pick up speed and take the puck from his center, pushing Letang and Dumo back to drop off a pass to Wheeler.  Just as you'd draw it up, Ehlers took 58 and 8 back with a center drive, opening up the lane for Wheeler to throw a cross-ice pass to Scheifele for the one timer.
PIT – 2nd Pd./4:39 – Sheahan; A: Grant, Oleksiak – 2-2
But that goal seemed to awaken the sleeping giant because 4 minutes later, it was the Pens 4th line getting their first goal since like 1992.  Some mucking and grinding work down low was aided by Hellebuyck giving away Dumo's rimmer.  Sheahan-Grant-Wilson went to work along the wall, carving the puck out and getting it to Oleksiak joining in from the bench in place of Dumo.  He immediately sent it back down low to Grant and as Winnipeg turned to collapse on and chase him, he hit Sheahan all alone in the slot.
Hellebuyck was sharp to make the initial save, but Wilson and Sheahan were sharp to jump on the loose puck with Sheahan getting the last touch to will it over the goal line.
WPG – 2nd Pd./16:00 – Scheifele; A: Wheeler, Ehlers – 3-2
However, this time around it would be the Jets netting a late goal after some pretty steady, even play to end the period.  At one end of the ice, Pearson's bodied up D play at his own blueline eventually allowed for Phil! to get a good look from a tight angle to the left of Hellebuyck.
The Winnipeg netminder turned it aside, turning his team's first line loose on the Pens.  As they won the puck battle on the far side this time around, Scheifele was able to alleviate some of the pressure by sweeping it over to the near side of the ice.
Again, it's a batshit insane bad pinch by Jack Johnson.  He cannot, under any circumstances, think that he'll beat Wheeler (or anyone!) to this puck.  Even if Wheeler got caught in a bear trap and had to gnaw through his own legs to get free, he still would've beaten Johnson to this puck as he bled out on the ice.
Luckily for the Jets, Wheeler didn't have to eat his own feet and chipped it by Johnson up to Scheifele blazing it for the wrist shot, beating DeSmith.
DeSmith was so far off his angle here that it made Osgood's angle in Game 7 of 09 look perfect.  Just yikes all around.
PIT – 3rd Pd./5:08 – Grant; A: Wilson, Maatta – 3-3
With the Jets taking a 2nd period lead into the locker at home, you could've bet your wedding ring that they'd see it out.
Your wife would've left you in the morning.
Because 5 minutes into the 3rd, the Pens 4th line got another one.  Their heavy, tenacious skating in the offensive zone kept the Jets from even getting into the Pens half of the ice.  Everything was rush and turned into just a little clear into the neutral zone, but nothing else.
Despite Maatta not being able to hold one of those in at the point, he was able to turn and eat the puck along the boards to get support from his pals.  Wilson ended up in the right place, collecting the jarred loose pice of rubber and throwing some backhand sauce Derek Grant's way to walk in down his off wing and throw a little change-up at Hellebuyck.
I've been told elite goalies don't give up soft goals a lot lately, but this one was pretty damn soft.  Weird how sometimes that just happens.
PIT – 3rd Pd./14:48 – Aston-Reese; A: Phil!, Letang – 4-3
And about 10 minutes later, with the ice turning and tilting in their favor, the Pens would strike again for the eventual gamewinner.  This time, some ZAR and Malkin pressure along the wall prohibited Trouba from carrying the puck out of his own end, he could only get it into the neutral zone as far as Dumoulin, sweeping it over to Letang for the stretch pass.
This pass from Letang is something special.  He's drifting away from where he's looking to pass.  He uses his edge to slow down to basically a stop and with a quick flick of the wrists, hits Phil! with a tape-to-tape bullet.  Phil! could only redirect it into the corner, giving chase and throwing it to the front of the net.
As Morrissey tracked back, he couldn't deal with the deflect pass going off the shins of Wheeler.  JoMo went down to block, but the puck was off the lurking ZAR's stick so fast that neither he nor Hellebuyck stood a chance.
Paul Maurice got Hellebuyck out of the net about 2 minutes later, but it wouldn't be enough to level the score.  Bang.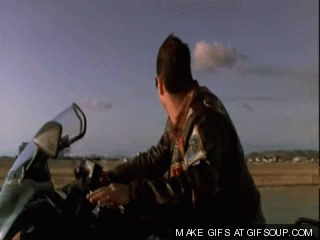 Game.
NOTES
Credit where credit is due- you don't really think of Sheahan, Grant, and Wilson as really being…anything, but they were something last night.  None of them individually played more than 9 minutes at 5v5 and together, they saw 5:22 together as a trio.  As a threesome, they found themselves with an even 4-4 split in shot attempts, but had a 4-1 edge in unblocked attempts and 3-0 edge in actual shots on goal.  They generated 3 scoring chances (2 high danger) and were on the ice for exactly 0 scoring chances against.  Sheahan didn't quite get over the boards quick enough to get that 2nd on-ice goal for, but for the sake of discussion, they were on the ice for 2 goals for and 0 against.
The Electric Boogaloo Line for the night was dominant, as you'd expect.  They were on the ice for 13:55 of 5v5 ice time, generating 19 shot attempts for and 11 against (63.33% share), an even 4-4 and 2-2 in scoring chances and high danger chances, respectively.  Crosby and Simon joint led the team with Dumoulin with 5 shot attempts apiece with 3 being on goal (also a team high, tied with Pearson).  Simon's two scoring chances were just 1 behind Sheahan's team high of 3 and 1 ahead of Crosby.  The Penguins only had 4 high danger scoring chances with 2 coming from Sheahan and one each from Crosby and Simon.
Speaking of Simon, his assist on Crosby's goal gives him 8 primary assists at 5v5 this season.  That's tied for 10th most in the league with Tyler Seguin, Johnny Gaudreau, Nick Backstrom and David Krejci and is just one behind Duchenne, Point, Crosby, Eichel, and Ryan Johansen (via naturalstattrick.com).  He doesn't get nearly the same amount of ice time as those other big names, but among skaters that have played a minimum of 100 minutes, his primary assists per 60 minutes of ice time ranks him 5th at 1.84 behind Mitch Marner, Mikko Rantanen, Nikita Kucherov, and Artemi Panarin.
As a team, the Penguins controlled a bit more of the puck with a 53.41% share of shot attempts at 5v5 (47-41), a 56% share of unblocked attempts (42-33), and a 56.25% share of shots on goal (27-21).  However, despite there being 7 goals scored, there weren't all that many scoring chances.  In fact, the two teams combined for just 30, with the Jets registering 17 of them (56.67%).  They also generated 7 of the 11 total high danger chances (63.64%).  Per Corsica, at 5v5 the Pens were just at 1.31 in expected goals compared to that of the Jets 1.49.  At all strengths, it was 2.06-1.42 in favor of the Jets.  Which is to say that goaltending wasn't a strong suit for either team last night.
To that point, of the 21 5v5 shots DeSmith faced, just 4 were high danger shots and 5 were medium danger shots.  He gave up 2 goals on 10 low danger shots against, though you can give him a pass on Scheifele's first goal.  What's moderately reassuring is that the Pens, by and large, did prevent the Jets from getting a lot from close range.  In fact, their average shot distance, again via naturalstattrick.com, was 52.71 feet at 5v5.  The average goal distance? 63 feet.
Pens are back at it in like 5 minutes in Colorado.  Go Pens.