The New York Mets (77-71) picked up an absolutely massive victory last night. Rajai Davis' three run double in the bottom of the eighth inning lifted the Mets past the Los Angeles Dodgers (96-54) 3-0 to snap a nine-game Citi Field losing skid to the Dodgers. That win allowed the Mets to keep pace in the National League Wild Card standings, and they need to keep winning to do that, making tonight's finale against the Dodgers of vital importance. First pitch for the nationally televised game is scheduled for 7:00 p.m. at Citi Field as part of ESPN's Sunday Night Baseball package.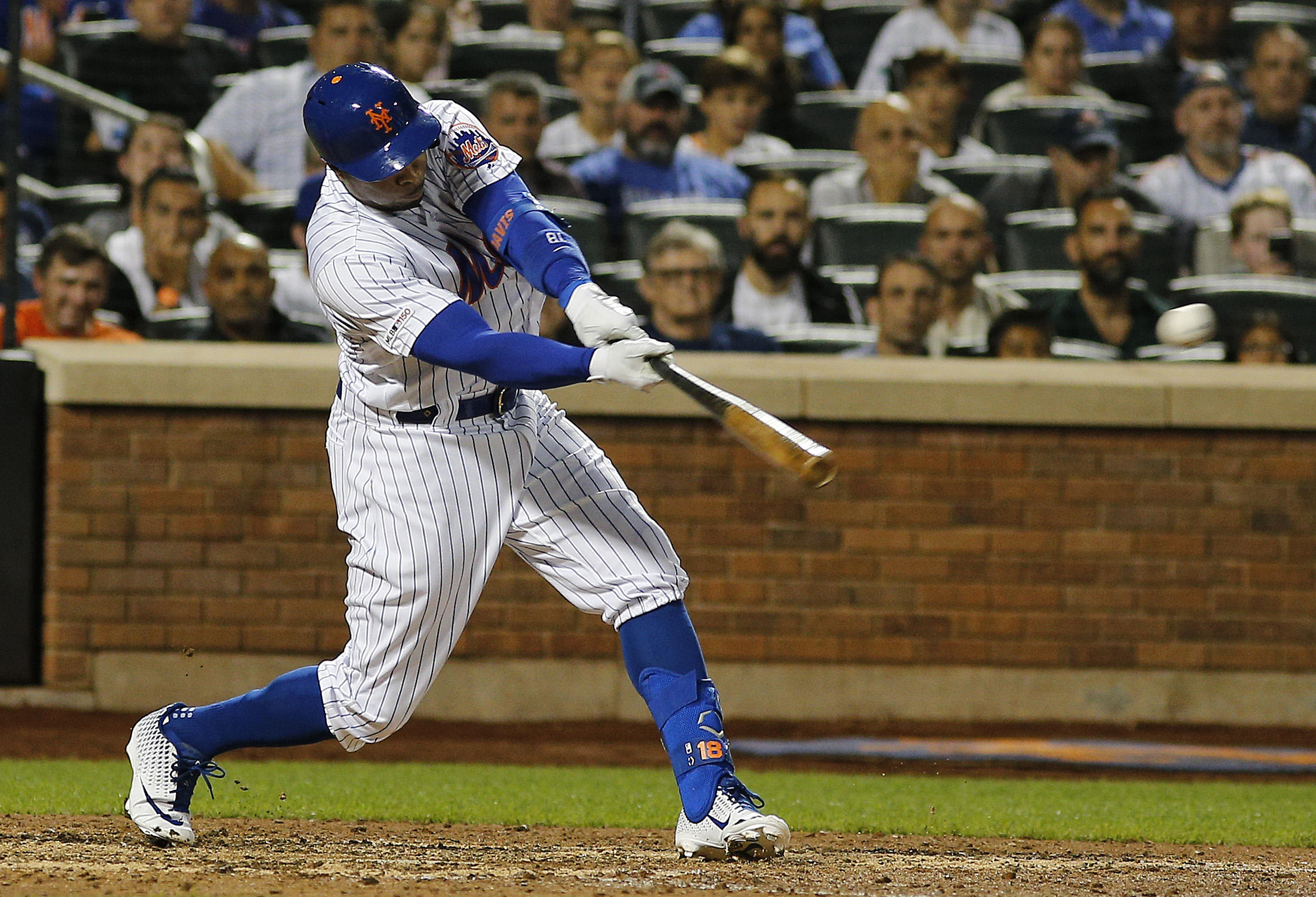 The Mets will send right hander Zack Wheeler (11-7, 4.21 ERA) to the mound tonight. Wheeler was dominant in his last start, allowing a run in seven innings of work to top the Arizona Diamondbacks last Tuesday. The Dodgers will counter with righty Walker Buehler (13-3, 3.14 ERA). Buehler also picked up a victory in his last outing, tossing seven shutout innings to beat the Baltimore Orioles last Tuesday.
Local Coverage:
Television: ESPN
Radio: WCBS
New York Mets Lineup:
Showdown on Sunday Night Baseball. #LGM

⌚️ 👉 7:10 p.m.
🏟️ 👉 https://t.co/qOIXvcLPMU
💪 👉 @Wheelerpro45
👀 👉 @SNYtv
👂 👉 @wcbs880
💻 👉 https://t.co/jVCTPk6NxL pic.twitter.com/V6CTEW9xW7

— New York Mets (@Mets) September 15, 2019
Pre-Game Notes:
Wheeler is 1-2 with a 7.88 ERA in three career starts against the Dodgers.
The Mets hit Buehler hard in Los Angeles back on May 29, touching him up for five runs in five innings of work, but he was bailed out of a loss when the Dodgers rallied for a 9-8 victory against the Mets' bullpen.
After getting the night off yesterday, Michael Conforto is back in the Mets' lineup. Conforto will bat third and start in right field.
Todd Frazier and Juan Lagares will get the night off. Jeff McNeil will slide to third base and bat leadoff while Brandon Nimmo starts in center field and bats seventh.
Justin Turner (4 for 8, HR, 3 RBI) and Cody Bellinger (4 for 8, 4 HR, 9 RBI) have tattooed Wheeler in the past.
Pete Alonso went 2 for 3 with two homers and four RBI's against Buehler back in May.
This is the final game of the regular season series between the Mets and Dodgers. The Dodgers have taken four of the first six meetings.
This is the final game of the Mets' ten-game homestand. The Mets are 6-3 over the first nine games.